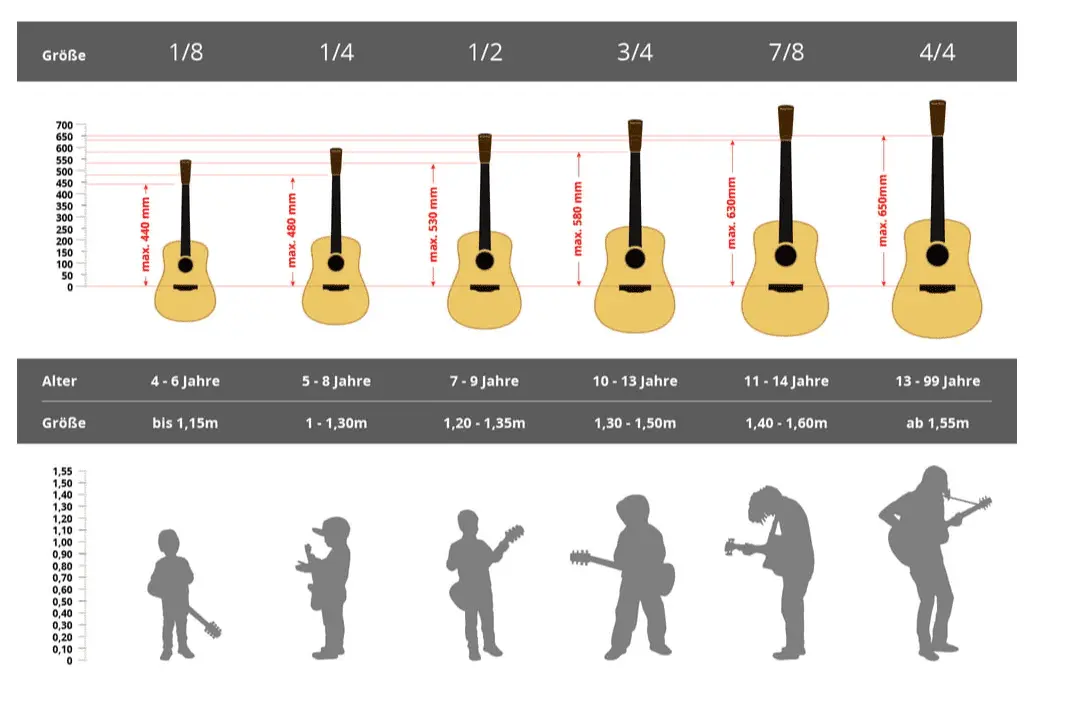 Classic guitar for a child – how to choose it?
Which classical guitar to choose for a child? This is one of the most frequently asked questions. The task is not easy and, in particular, the choice of the first instrument can be a bit troublesome. Remember that the most important thing in the first stage of learning to play is comfort, so choosing the right size is crucial.
The generally accepted rule of thumb says:
• Size 1/4: for children aged 3-5 • Size: 1/2: for children aged 5-7 • Size: 3/4 for children aged 8-10 • Size: 4/4 for children over 10 years of age and adults
However, it is not so obvious. Children grow at different rates, the length of their fingers and the size of their hands differ. Thus, the basis for the estimation are physical conditions and gender.
The quality of the instrument is very important. Appropriate finishing of the frets, precise gluing of individual elements, the work of the keys and the optimal height of the strings above the fingerboard. All this affects the comfort of the game and means that our child will not be discouraged from exercising after a few days. It is worth paying attention to whether the guitar chants well in various positions on the neck, the sounds should be clean and tune with each other. Of course, you can't forget about the sound, which should also encourage playing.
We invite everyone to watch the short video we have prepared to help you choose the right guitar!
Gitara dla dziecka - jaką wybrać?