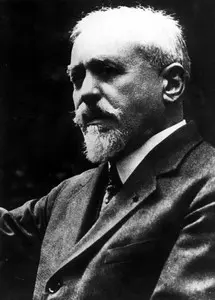 Paul dukas
Date of birth
01.10.1865
Date of death
17.05.1935
Profession
composer, teacher
Country
France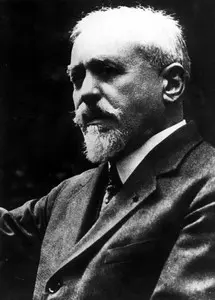 In 1882-88 he studied at the Paris Conservatoire with J. Matyas (piano class), E. Guiraud (composition class), 2nd Rome Prize for the cantata "Velleda" (1888). Already his first symphonic works – the overture "Polyeuct" (based on the tragedy of P. Corneille, 1891), the symphony (1896) were included in the repertoire of leading French orchestras. The world fame was brought to the composer by the symphonic scherzo The Sorcerer's Apprentice (based on the ballad by J. B. Goethe, 1897), the brilliant orchestration of which was highly appreciated by HA Rimsky-Korsakov. The works of the 90s, as well as "Sonata" (1900) and "Variations, Interlude and Finale" on the theme of Rameau (1903) for piano, to a large extent testify to the influence of the work of P. Wagner, C. Frank.
A new milestone in Duke's composing style is the opera "Ariana and the Bluebeard" (based on the fairy tale play by M. Maeterlinck, 1907), close to the impressionist style, also distinguished by the desire for philosophical generalizations. The rich coloristic findings of this score were further developed in the choreographic poem "Peri" (based on an ancient Iranian legend, 1912, dedicated to the first performer of the main role – the ballerina N. Trukhanova), which constitutes a bright page in the composer's work.
Works of the 20s are characterized by great psychological complexity, refinement of harmonies, and a desire to revive the traditions of old French music. An excessively heightened critical sense forced the composer to destroy many almost finished compositions (Sonata for violin and piano, etc.).
Duke's significantly critical legacy (over 330 articles). He contributed to the magazines Revue hebdomadaire and Chronique des Arts (1892-1905), the newspaper Le Quotidien (1923-24) and other periodicals. Duka had extensive knowledge in the field of music, history, literature, philosophy. His articles were distinguished by a humanistic orientation, a true understanding of tradition and innovation. One of the first in France, he appreciated the work of M. P. Mussorgsky.
Duke did a lot of pedagogical work. Since 1909 professor at the Paris Conservatory (until 1912 – orchestral class, since 1913 – composition class). At the same time (since 1926) he headed the department of composition at Ecole Normal. Among his students are O. Messiaen, L. Pipkov, Yu. G. Krein, Xi Xing-hai and others.
Compositions:
opera – Ariane and the Bluebeard (Ariane et Barbe-Bleue, 1907, t-p "Opera Comic", Paris; 1935, t-p "Grand Opera", Paris); ballet – choreographic Peri's poem (1912, t-p "Chatelet", Paris; with A. Pavlova – 1921, t-p "Grand Opera", Paris); for orc. – symphony C-dur (1898, Spanish 1897), scherzo The Sorcerer's Apprentice (L'Apprenti sorcier, 1897); For fp. – sonata es-moll (1900), Variations, interlude and finale on a theme of Rameau (1903), Elegiac prelude (Prelude legiaque sur le nom de Haydn, 1909), poem La plainte au Ioin du faune, 1920) and etc.; Villanella for horn and piano. (1906); vocalise (Alla gitana, 1909), Ponsard's Sonnet (for voice and piano, 1924; on the 400th anniversary of the birth of P. de Ronsard), etc.; new ed. operas by J. F. Rameau ("Gallant India", "Princess of Navarre", "Pamira's Celebrations", "Nelei and Myrtis", "Zephyr", etc.); completion and orchestration (together with C. Saint-Saens) of the opera Fredegonde by E. Guiraud (1895, Grand Opera, Paris).
Literary works: Wagner et la France, P., 1923; Les ecrits de P. Dukas sur la musique, P., 1948; Articles and reviews of French composers. Late XIX – early XX centuries. Comp., translation, intro. article and comment. A. Bushen, L., 1972. Letters: Correspondance de Paul Dukas. Choix de lettres etabli par G. Favre, P., 1971.