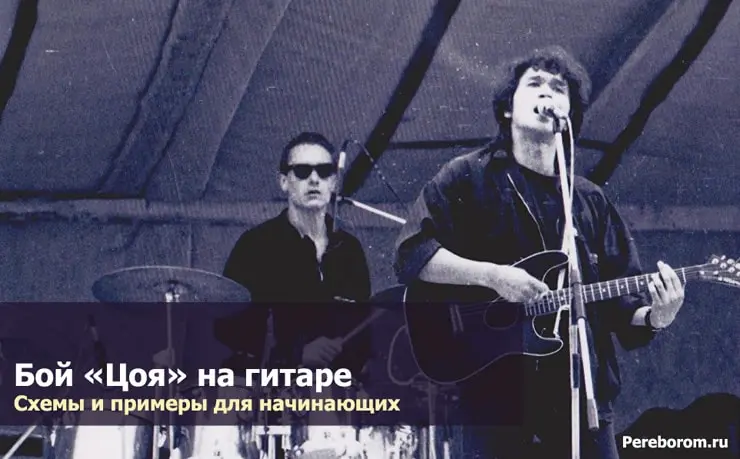 Fight "Tsoi" on the guitar. Schemes and examples for beginners.

Entry
Tsoyevsky fight was so named in honor of the permanent member and founder of the Kino group Viktor Tsoi, who played most of his songs in this manner. In fact, if it were not for the cult personality and the band, it would not have been singled out as a separate type of game – however, now many novice guitarists are looking for how to play the same Viktor Tsoi fight to perform his hits exactly like the album. This article will help you figure it out.
Fight Tsoi on the guitar
Some people divide the artist's style of playing into "complex" and "simple", but in this case we will consider exactly the authentic way of performance, without creating a mess in your head and without putting unnecessary questions in front of you – like what song how to play. So in essence tsoi fight is a modification of the classic eight, just with additional strikes on the strings, when in one measure you conditionally make two movements. It looks like this:

Down – down – up – down – down – up – down – down – up – down – down – up – and so on.
At the same time, it is worth remembering about the accents to be set – in this case, it will be every second long blow down.
Important factor is that this is a very fast type of performance, so it would be most reasonable to use a mediator when playing. Do not forget about such a thing as a relaxed right hand – it should be supported on the bridge of the guitar, but at the same time move freely up and down. This is very important, because if you can play with a tense limb, then for a very short time – the muscles will simply get tired.
Examples of Victor Tsoi's Fight in popular songs
It is worth saying that not in all of his songs Tsoi played exactly as shown above, but this is the basis from which everything followed. The tempo could change, the accents could change, but the essence of the movements did not change in itself.
V. Tsoi – A star named the Sun fight
In this case, the rhythmic pattern is similar to the standard battle "Four".This is one of the simplest and most adapted versions. The scheme is played like this:

Down-up – down with a plug – up-down-up – down with a plug – and so on.
This is not at all difficult, so this song can be learned one of the first to master Tsoi's fight.
V. Tsoi – Blood type fight
The basis of this drawing is fight six,which is performed with two additional strokes. So the pattern becomes like this:

Down-up – down with mute – up – down-up – down with mute – up.
In general, this is also not difficult, you just have to practice a little in performance – so that you can simultaneously set accents with muting and sing. However, a little practice – and everything will work out.
V. Tsoi – A pack of cigarettes fight
In this case, to perform a song, it is worth understanding the basics and types of busts,because this information and ways of playing are used in this fight. In fact, this is the same Tsoi fight, but played more slowly, and with fingers, and not with a pick. It looks like this:

Lower bass – down – up – upper bass – up – down – up – and so on.
It is worth saying that in the first part of the fight, you can do one additional downward blow – so that there are just eight blows, as in the classic eight.
The chorus is played by the standard "Four".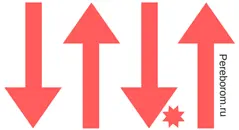 V. Tsoi – Change fight
In this case, the classic Tsoi fight takes place, which is presented above. To understand how to play it correctly, it is worth remembering one thing – immediately after the first hit, you must play, counting "one-two-three" in your mind. The drawing is very similar to a gallop, but it has a rather high tempo in itself – so first carefully practice playing smoothly and at the same time quickly, and only then start learning the composition.
V. Tsoi – Cuckoo fight
But this is a very unusual example. First of all, it is unusual in that there is no characteristic Tsoevsky rhythmic pattern here – instead of it there is the usual "Six".

A hitch and problems can happen the moment you realize that it has to be played slowly – and this is quite difficult even for more or less experienced guitarists. The situation is further complicated by the need to sing at the same time. However, with some practice, you will be able to sing it just like the original, especially since the song uses only chords for beginners guitarists.
V. Tsoi – Eighth grader fight
In this case, the guitar pattern is also a classic "Four" fight, which is slightly complemented by placing an accent with muting. This is done on the second beat "Down".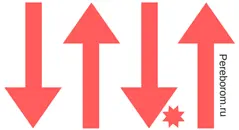 Note how the chords change in the song, and that it is fast enough in itself – because of this, you can get a little lost and confused in the melodic pattern. However, the song is quite simple, and you're probably familiar with it, so learning it won't be difficult.
Conclusion and Tips
It is worth understanding that although the Tsoevsky fight is distinguished from the rest, in fact it is just a kind of rhythmic pattern that is peculiar only to this artist. With the same success, one can easily single out a lot of ways of playing by foreign and domestic performers in the form of a separate guitar pattern, with their own accents, dynamics and movements.
The playing style itself is very fast, so think about the perfection of your right hand placement. It should be as relaxed as possible, and you should control it well, follow the accents and dynamics – so that the melodic pattern does not turn into continuous noise.
Try playing songs in the Tsoi style at first slowly, gradually speeding up, prioritizing clarity of sound and smoothness of performance over speed – you don't need to learn the song quickly, but first of all play it well. It is best to do this, of course, under a metronome.
If you can't play and sing at the same time, then first learn the entire instrumental part, and only then start singing along. Muscle memory will remember the movements, and you will be able to perform the composition without any problems.