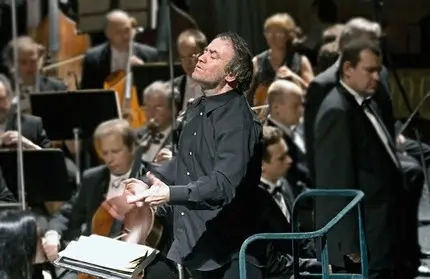 The Mariinsky Theater Symphony Orchestra |
The Mariinsky Theatre Symphony Orchestra
City
St. Petersburg
Year of foundation
1783
A type
orchestra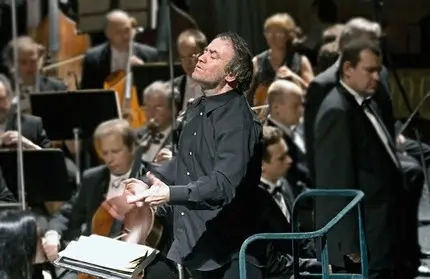 The Symphony Orchestra of the Mariinsky Theater is one of the oldest in Russia. Dating back to the first orchestra of the St. Petersburg Imperial Opera, it has more than two centuries of history. The "golden age" of the orchestra began in the second half of the 1863th century. This period is associated with the name of Eduard Frantsevich Napravnik. For more than half a century (from 1916 to 80) Napravnik was the sole artistic director of the musicians of the Imperial Theatre. Largely due to his efforts, the orchestra by the XNUMXs of the last century was known as one of the best in Europe. Under Napravnik and under his leadership, a galaxy of remarkable conductors was formed at the Mariinsky Theatre: Felix Blumenfeld, Emil Cooper, Albert Coates, Nikolai Malko, Daniil Pokhitonov.
The Mariinsky Orchestra has invariably attracted the attention of outstanding conductors. Hector Berlioz and Richard Wagner, Pyotr Tchaikovsky and Gustav Mahler, Sergei Rachmaninov and Jean Sibelius performed with him.
In Soviet times, Vladimir Dranishnikov, Ariy Pazovsky, Boris Khaikin became the successors of Napravnik. Yevgeny Mravinsky began his journey into great art at the Mariinsky Theatre. In recent decades, the glorious traditions of the St. Petersburg-Leningrad conducting school have been continued at the Kirov Theater by Eduard Grikurov, Konstantin Simeonov, Yuri Temirkanov, and Valery Gergiev, who replaced him in 1988 as chief conductor.
In addition to operas (among which, first of all, it is worth mentioning the tetralogy Der Ring des Nibelungen and all, starting with Lohengrin, Wagner's operas performed in German; all operas by Sergei Prokofiev and Dmitri Shostakovich, most of the opera heritage of Rimsky-Korsakov, Tchaikovsky, both author's editions of Mussorgsky's Boris Godunov, operas by Richard Strauss, Leoš Janáček, Mozart, Puccini, Donizetti, etc.), the orchestra's repertoire included symphonic works and other genres of philharmonic music. The orchestra performed all the symphonies by Prokofiev, Shostakovich, Mahler, Beethoven, Mozart's Requiem, Verdi and Tishchenko, works by Shchedrin, Gubaidulina, Giya Kancheli, Karetnikov and many other composers.
In recent years, the Mariinsky Theater Orchestra has become one of the best not only opera and ballet, but also concert and symphony orchestras in the world. Led by Valery Gergiev, he held a series of Promenade Concerts and brilliant tours abroad. In 2008, the Mariinsky Theater Orchestra, according to the results of a survey of leading music critics of the largest publications in America, Asia and Europe, entered the list of the 20 best orchestras in the world, ahead of the other two Russian orchestras presented in this rating.
Photo from the Mariinsky Theater website