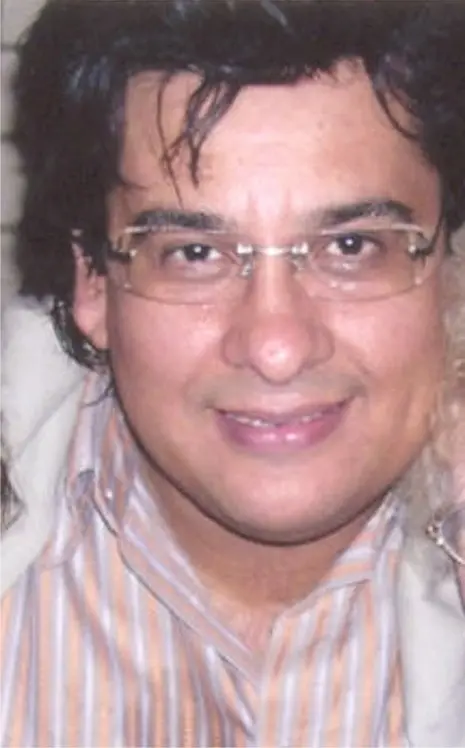 Marcelo Alvarez (Marcelo Álvarez) |
Marcelo Álvarez
Date of birth
27.02.1962
Profession
singer
Voice type
tenor
Country
Argentina
Author
Irina Sorokina
More recently, the Argentine tenor Marcelo Alvarez was called by critics as one of the contenders for the role of the "fourth" tenor after Pavarotti, Domingo and Carreras. He was put forward in the line of applicants by his undoubtedly beautiful voice, charming appearance and stage charm. Now the talk about the "fourth tenor" has somehow subsided, and thank God: perhaps the moment has come when even the newspapermen, who make their living by filling out blank sheets of paper, realized that today's opera singers are completely different from the former great ones.
Marcelo Alvarez was born in 1962 and his career started sixteen years ago. Music has always been a part of his life – he studied at a school with a musical bias and after graduation he could become a teacher. But the first choice turned out to be more prosaic – you have to live and eat. Alvarez was preparing for a tax career. Before the university diploma, he lacked a few exams. He also had a furniture factory, and the singer still remembers with pleasure the aroma of wood. The music seemed to be buried forever. But the most surprising thing is that the music that the future famous tenor knew had nothing to do with opera! In 1991, when Marcelo was already under thirty, the "buried" music announced itself: he suddenly wanted to sing. But what to sing? He was offered pop music, rock music, anything but opera. Until one day his wife asked him a question: what do you think about the opera? Answer: It's a genre I'm not familiar with. Again, his wife brought him to an audition with a certain tenor who asked him to sing a couple of popular Italian songs like O sole mio и Makes Surriento. But Alvarez didn't know them…
From that moment to the debut as a soloist in the Venetian theater La Fenice, only three years passed! Marcelo says he worked out like crazy. He owes his technique to a lady named Norma Risso ("poor thing, no one knew her …"), who taught him how to pronounce words well. Fate extended a hand to him in the person of the legendary tenor Giuseppe Di Stefano, partner of Maria Callas. He heard it in Argentina in the presence of the "bosses" of the Colon Theatre, who had stubbornly ignored Alvarez for several years. "Quickly, quickly, you will not achieve anything here, buy a plane ticket and come to Europe." Alvarez took part in show jumping in Pavia and unexpectedly won. He had two contracts in his pocket – with La Fenice in Venice and with Carlo Felice in Genoa. He was even able to choose operas for debuts – these were La Sonnambula and La Traviata. He was positively assessed by "bison" critics. His name began to "circulate" and for sixteen years now, as Alvarez pleases the audience of the whole world with his singing.
Fortune's favorite, of course. But also reaping the fruits of caution and wisdom. Alvarez is a lyrical tenor with a beautiful timbre. He believes that the beauty of singing is in the shades, and he never allows himself to sacrifice nuances. This is an outstanding master of phrasing, and his Duke in "Rigoletto" is recognized as the most correct in terms of style in the last ten years. For a long time, he appeared to grateful listeners in Europe, America and Japan in the roles of Edgar (Lucia di Lammermoor), Gennaro (Lucretia Borgia), Tonio (Daughter of the Regiment), Arthur (Puritans), Duke and Alfred in operas Verdi, Faust and Romeo in the operas of Gounod, Hoffmann, Werther, Rudolf in La bohème. The most "dramatic" roles in his repertoire were Rudolf in Louise Miller and Richard in Un ballo in maschera. In 2006, Alvarez made his debut in Tosca and Trovatore. The latter circumstance alarmed some, but Alvarez reassured: you can sing in the Troubadour, thinking about Corelli, or you can think about Björling … In fact, his performance in Tosca proved that he is the only one in the world who is capable of sing an aria And the stars shone with all Puccini pianos mentioned. The singer (and his phoniatrist) regards his vocal apparatus as corresponding to the characteristics of a "full" lyric tenor. After debuting in some more dramatic role, he postpones it for two or three years, returning to Lucia and Werther. It seems that he is not yet threatened with performances in Othello and Pagliacci, although in recent years his repertoire has been enriched with the main tenor parts in Carmen (debut in 2007 at the Capitol Theater in Toulouse), Adrienne Lecouvreur and even André Chénier (debuts last year in Turin and Paris, respectively). This year, Alvarez is waiting for the role of Radames in "Aida" on the stage of London's Covent Garden.
Marcelo Alvarez, an Argentine who lives permanently in Italy, believes that Argentines and Italians are the same. So under the sky "bel paese – a beautiful country" feels absolutely comfortable. Son Marcelo was born already here, which contributes to his further "Italianization". In addition to a beautiful voice, nature endowed him with an attractive appearance, which is important for a tenor. He values ​​​​the figure and is able to demonstrate flawless biceps. (True, in recent years, the tenor has become quite heavy and has lost some of its physical attractiveness). The directors, whose absolute power in the opera Alvarez rightfully complains about, have nothing to reproach him with. However, sport, along with cinema, is one of Alvarez's hobbies. And the singer is very attached to his family and prefers to perform in Europe: almost all the cities in which he sings are two hours away from home. So even between performances, he hurries to the plane to return home and play with his son …