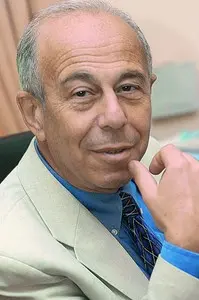 Tigran Abramovich Alikhanov (Tigran Alikhanov) |
Tigran Alikhanov
Date of birth
1943
Profession
pianist
Country
Russia, USSR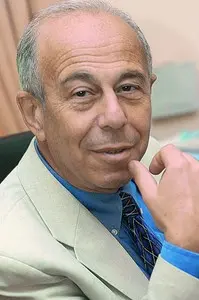 Pianist, teacher, professor at the Moscow Conservatory. People's Artist of Russia (2002).
Born in 1943 in Moscow in the family of an outstanding physicist, academician A.I. Alikhanov and a famous violinist S.S. Roshal. In 1950-1961 he studied at the piano department of the Central Music School at the Moscow Conservatory (class of A.S. Sumbatyan), in 1961-1966 – at the Moscow Conservatory, in 1966-1969 – in graduate school in the class of Professor L.N. Oborin. Laureate of the International Competition. M. Long and J.. Thibaut in Paris (1967).
Since 1966 he was a soloist of the Mosconcert, he also worked in the Soviet Music Propaganda Bureau of the Union of Composers of the USSR. Since 1995 he has been a soloist of the Moscow State Academic Philharmonic. He gives solo concerts, in ensembles and with symphony orchestras in Russia and the countries of the former USSR, in Austria, Algeria, Bulgaria, Hungary, Greece, Italy, Spain, China, the Netherlands, the USA, France, Czechoslovakia, South Africa. Alikhanov's concert programs include compositions for pianoforte and chamber ensembles from various eras, from J.S. Bach to the present day. Among his greatest achievements are the Beethoven Sonatas 32 cycle, which he repeatedly performed, and a number of other monographic programs from the works of Mozart, Beethoven, Schubert, Chopin, Brahms. A special place in the work of T. Alikhanov is occupied by the works of composers of the 3th century and our contemporaries. From his student years to this day, he has been a tireless propagandist and one of the best interpreters of piano and chamber works by C. Ives, B. Bartok, A. Berg, A. Webern, O. Messiaen, N. Roslavets, A. Honegger, S. Prokofiev, I. Stravinsky, A. Khachaturian, P. Hindemith, A. Schoenberg, D. Shostakovich, P. Boulez, Y. Butsko, E. Denisov, J. Durko, J. Cage, A. Knaifel, J. Crumb, D. Kurtag, K. Huber, A. Schnittke and many others. He is the first performer of such works as "Signs on White" and E.Denisov's piano quintet, Y.Butsko's violin sonata and piano trio, G.Banshchikov's trio-sonata, G.Frid's piano quintet, P.Boulez's Sonata No. XNUMX, and a number of others. He also introduced the works of Russian composers to foreign listeners more than once.
The pianist has repeatedly taken part in contemporary music forums in our country and abroad: "Moscow Autumn" (1980, 1986, 1988), "Alternative" (Moscow, 1988, 1989); festivals in Kharkov, Tallinn, Sofia, Trento (Italy); festivals dedicated to the music of Shostakovich in Moscow (1986, 1996) and in France. Laureate of the award of the Hungarian Copyright Agency (Artisjus) for promoting the works of Hungarian composers (1985).
Ensemble performances make up a significant part of T. Alikhanov's concert activity. His partners were L. Belobragina, V. Ivanov, A. Lyubimov, A. Melnikov, I. Monighetti, N. Petrov, V. Pikaizen, A. Rudin, V. Saradzhyan, V. Tonha, V. Feigin, M. Homitser , A. Chebotareva. He performed with the ensemble of soloists of the Bolshoi Theater under the direction of A. Lazarev, the Moscow Choir of Youth and Students B. Tevlin, the Moscow String Quartet, quartets named after. Shostakovich, Prokofiev, Glinka. One of Alikhanov's permanent partners is his wife, organist L. Golub.
Tigran Alikhanov devoted more than 40 years to pedagogical work. In 1966-1973 he taught at the Moscow State Pedagogical Institute. Lenin, since 1971 – at the Moscow Conservatory at the Department of Chamber Ensemble and Quartet (since 1992 – Professor, Head of the Department of Chamber Ensemble and Quartet). Since the same year he has been teaching at the Musical College (college) at the Moscow Conservatory. He brought up many laureates of All-Union, All-Russian and international competitions, while most of them successfully proved themselves both as performers and as teachers. Among them Zh. Aubakirova – rector of the Alma-Ata Conservatory; P. Nersesyan – Professor of the Moscow Conservatory; R. Ostrovsky – Associate Professor of the Moscow Conservatory; D.Weiss, M.Voskresenskaya, A.Knyazev, E.Popova, T.Siprashvili. From June 2005 to February 2009 he was the rector of the Moscow Conservatory.
Conducted master classes in Moscow, Kirov, Nizhny Novgorod, Petrozavodsk, at a number of universities in the USA and Spain. Repeatedly he was the chairman and member of the jury of prestigious competitions, incl. international competitions of chamber ensembles named after S.I. Taneev in Kaluga and them. N.G. Rubinshtein in Moscow; All-Russian Piano Competition. IN AND. Safonov in Kazan; International Competition for Chamber Ensembles and Piano Duets. D. D. Shostakovich in Moscow; International competition for young performers "New Names" (chairman of the joint jury); International Piano Competition in Cincinnati (USA).
T. Alikhanov is the author of articles, scientific and methodological works. He has radio and CD recordings (solo and in ensembles).
Source: Moscow Philharmonic website