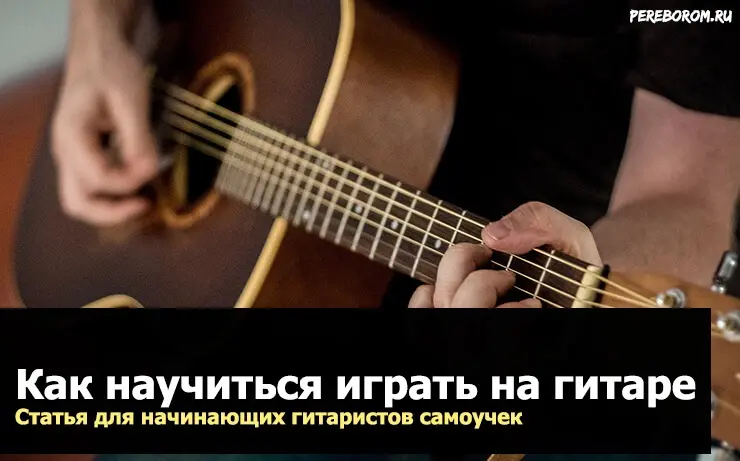 How to learn to play the guitar from scratch

How to learn to play the guitar. general information
Many people who want to try to discover their musical talent are stopped by a misunderstanding of how to learn to play the guitar. There is a huge amount of material on this topic, and it is very difficult to understand what to do from the very beginning. In this article, we will tell you in detail where to start and how to properly organize your training.
The main principles of training
To begin with, it is worth talking about the organization of the whole process. With a clear understanding of what and how to do, learning will go much easier and more efficiently.
Regularity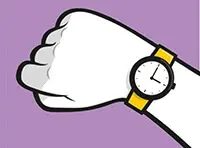 Practice regularly is the most important thing, especially if you're trying to learn how to play the guitar from scratch. You may not devote much time to the process per day, but it is important to practice every day – at least for half an hour. With regular practice, your muscles and memory will quickly adapt to the instrument and material, and the pace of learning will increase.
From simple to complex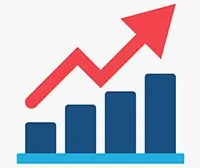 Of course, watching how professional guitarists play their high-speed solos, I really want to try to repeat them. However, do not rush – you can do the same, but not now.
Analysis of any topic and any material should start from simple to complex. This applies not only to parties, but also to tempos. If you feel like you can't immediately play a melody close to the desired tempo, then slow it down and gradually build it up. The same applies to solos – don't try to take something difficult right away. Many performers have simple but beautiful parts that even a beginner can handle. Start with them and learn to the end.
Always something new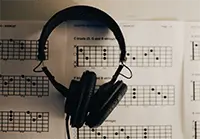 At the beginning of your training, try not to sit in one place. In your studies, always set aside time not only for repeating the material already studied, but also for mastering something new. It is especially good if this new knowledge will use everything that you have learned before.
Do not neglect warm-ups and exercises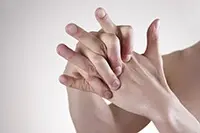 Of course, in addition to guitar lessons, you will also need practice – for example, learning existing songs, but you do not need to completely concentrate on them. Always start with warming up your fingers and repeating the exercises, they are a concentrated skill, and it is with their help that you will not only start learning the material faster, but also increase the level of the game.
How to learn to play guitar on your own
With the development of the Internet, a huge amount of materials has appeared on the network that will help you learn how to play the guitar. All of them have different usefulness, and we will talk about each of the options.
Video courses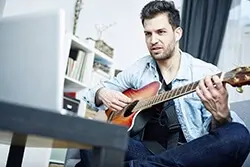 As a rule, these are paid or free training programs that provide all the necessary knowledge for a guitarist. They are usually divided into skill levels so that a potential client can quickly find a package of interest to him.
The main advantage of these courses is a clear and understandable curriculum. Each package is aimed at guitarists of a certain level, and is composed according to the principle of complication. In addition, they are accompanied by additional materials that will help you work out the material yourself.
At the moment, such courses are literally the best offer for those who want to learn how to play the guitar on their own. If you want to try and see what it is, then on our website you can find a free guitar course, suitable for beginners.
Articles on the Internet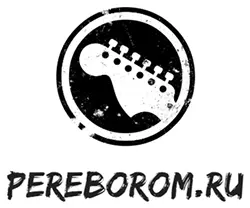 Articles on the Internet are the most accessible to the average user – they are free and most often displayed in search engines upon request. For a person who is trying to learn a tool from scratch, this is not a very effective source of information, since all visual materials are limited to pictures and photographs, which are difficult to navigate. However, if you are interested in learning more about music theory, check out scale boxes or chords for beginners – then such sources may be useful.
YouTube video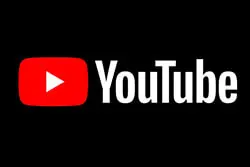 Another common way of self-study. The main problem of all such material is its low quality. The person who shoots such videos can be anyone and have a rather low game skill, which will significantly affect the quality of training. This is a good option for a beginner who, for example, is trying to figure out how to play guitar chords, but don't be fooled by hoping you'll get very far just from YouTube videos.
You can use them as an entry point to see if you want to study seriously or not. Also, such content is suitable for people who are interested in learning how to play at an amateur level, performing their favorite songs for themselves or friends.
See also: How long does it take to learn how to play the guitar
Difficulties of self-study
No program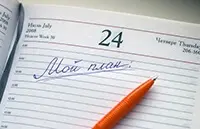 The absence of a program means the lack of organization and systemic process, which is very important in training. You will have to navigate by touch and create a program for yourself, and what you do will not always be effective. When studying with a teacher, you will be offered a ready-made system that helped learn to play guitar a huge number of students.
Of course, you can see a similar program on video courses, which will somewhat smooth out the process of learning from these materials.
Absence of a mentor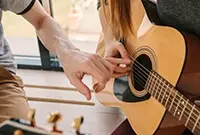 This point is more serious, especially if personal contact with the teacher is important to you when teaching. The fact is that many aspects that are important during the start of training are much easier to explain in person than through video or text materials. In addition to the training program, the mentor will control you at every stage of mastering the instrument and promptly correct possible mistakes, for example, in the position of hands.
For more experienced guitarists, the teacher will be able to select the necessary exercises and compositions, as well as share some of his tricks, which will not be discussed in any video courses.
Therefore, we strongly recommend that you contact a private teacher sooner or later, especially if you feel that you are hitting the ceiling of your skills and abilities.
What is the best way to study?
The best way to quickly and effectively learn how to play the guitar is to go to a teacher who will give you all the necessary base for further development. Thus, you will avoid problems with the technique, and also get all the knowledge for self-mastery of the instrument.
If you do not have such an opportunity, then the best option would be paid or free video courses from trusted sources. In addition, feel free to use all sources of information – combining them, you can achieve very good results.