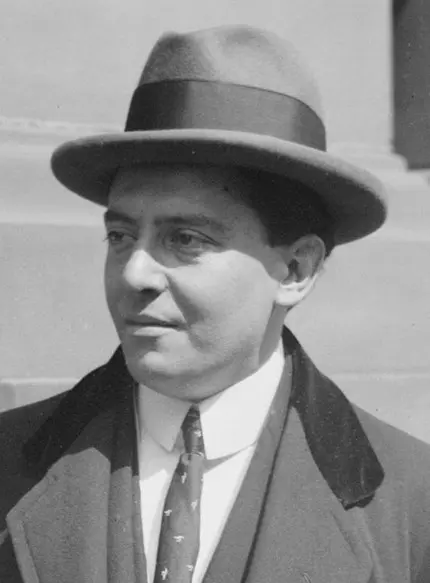 Альдо Чикколини (Aldo Ciccolini) |
Aldo Ciccolini
Date of birth
15.08.1925
Profession
pianist
Country
Italy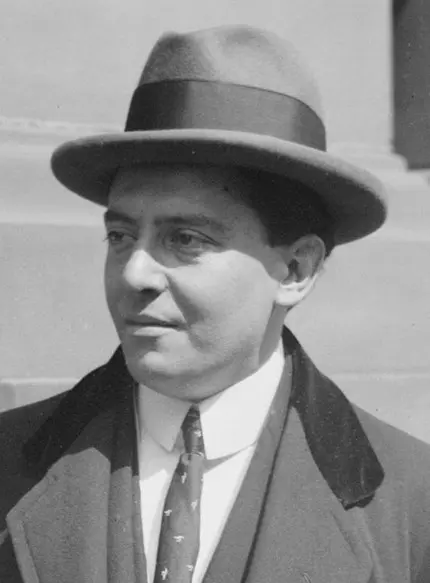 It was in Paris in the summer of 1949. The audience greeted with a storm of applause the decision of the jury of the Third Marguerite Long International Competition to award the Grand Prix (together with Y. Bukov) to a handsome, slender Italian who signed up for the competition at the last moment. His inspired, light, extraordinarily cheerful playing captivated the audience, and especially the sparkling performance of Tchaikovsky's First Concerto.
Piano music in the online store OZON.ru
The competition divided the life of Aldo Ciccolini into two parts. Behind – the years of study, which began, as often happens, in early childhood. As a nine-year-old boy, as an exception, he was admitted to the Naples Conservatory, in the piano class of Paolo Denza; in parallel, he studied composition and even received an award for one of his composing experiments. In 1940, he already graduated from the Naples Conservatory, and Ciccolini's first solo concert took place in 1942 in the hall of the famous San Carlo Theater, and soon he was recognized in many Italian cities. The Academy "Santa Cecilia" awarded him their annual award.
And then Paris. The French capital won the heart of the artist. "I could not live anywhere in the world but Paris. This city inspires me," he will say later. He settled in Paris, invariably returning here after his tours, becoming a professor at the National Conservatory (1970 – 1983).
To the love that the French public still has for him, Ciccolini responds with passionate devotion to French music. Few have done so much in our century to propagate the piano compositions created by the composers of France. After the untimely death of Samson Francois, he is rightfully considered the greatest pianist of France, the best interpreter of the Impressionists. Ciccolini is not limited to including almost all the works of Debussy and Ravel in his programs. In his performance, all five concerts of Saint-Saens and his "Carnival of the Animals" (with. A. Weissenberg) were sounded and recorded on records; he devotes entire albums of recordings to the works of Chabrier, de Severac, Satie, Duke, gives new life even to the piano music of opera composers – Wiese ("Suite" and "Spanish excerpts") and Massenet (Concert and "Characteristic pieces"). The pianist plays them earnestly, with enthusiasm, sees his duty in their propaganda. And among Ciccolini's favorite authors are his compatriot D. Scarlatti, Chopin, Rachmaninoff, Liszt, Mussorgsky, and finally Schubert, whose portrait is the only one on his piano. The pianist celebrated the 150th anniversary of the death of his idol with Schubert's clavierabends.
Ciccolini once defined his creative credo as follows: "Music is a search for truth contained in a musical shell, a search by means of technology, form and architectonics." In this somewhat vague formulation of an artist who is fond of philosophy, one word is essential – search. For him, the search is every concert, every lesson with students, it is selfless work in front of the public and all the time that remains for classes from marathon tours – an average of 20 concerts per month. And it is not surprising that the creative palette of the master is in development.
In 1963, when Ciccolini visited the Soviet Union, he was already quite a mature, well-formed musician. "This pianist is a lyricist, soulful and dreamy, with a rich sound palette. His deep, rich tone is distinguished by a peculiarly matte color, "Sovetskaya Kultura wrote then, noting his calm spring colors in Schubert's Sonata (Op. 120), bright and cheerful virtuosity in de Falla's pieces, and subtle poetic coloring in Debussy's interpretation . Since then, Ciccolini's art has become deeper, more dramatic, but retains its main features. In purely pianistic terms, the artist has reached a kind of perfection. Lightness, transparency of sound, mastery of the resources of the piano, flexibility of the melodic line are striking. The game is permeated with emotion, the power of experience, sometimes passing, however, into sensitivity. But Ciccolini continues to search, strives not to repeat himself. In his Parisian study, the piano is played almost every day until five o'clock in the morning. And it is no coincidence that young people are so eager to attend his concerts, and future pianists – to his Parisian class. They know that this handsome, elegant man with the face of a tired movie character creates real art and teaches others about it.
In 1999, to mark the 50th anniversary of his career in France, Ciccolini gave a solo concert at the Théâtre des Champs Elysées. In 2002, he was awarded the Golden Range Award for his recordings of works by Leos Janáček and Robert Schumann. He has also made over a hundred recordings for EMI-Pathe Marconi and other record labels.
Grigoriev L., Platek Ya.