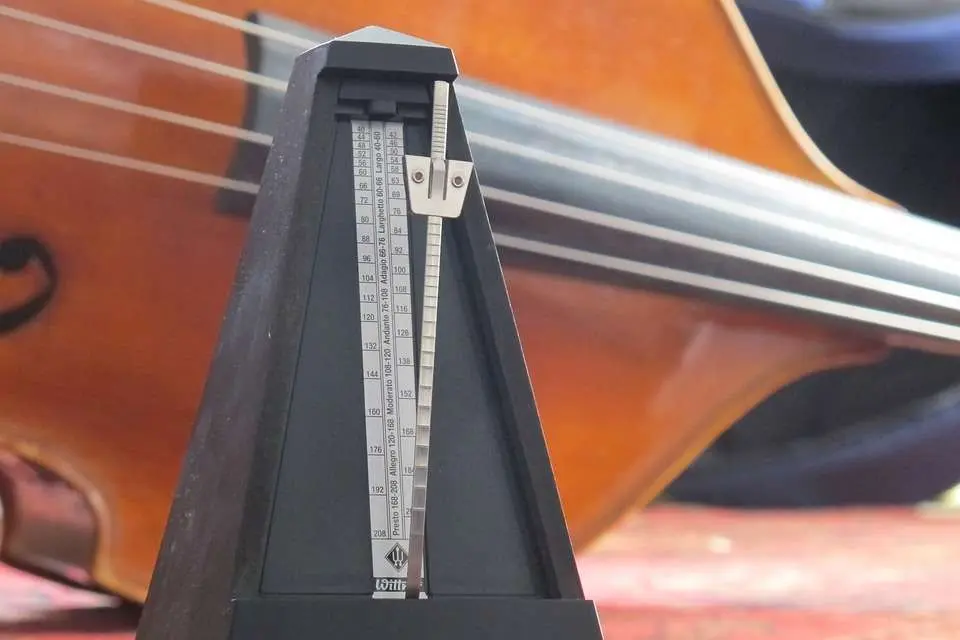 The metronome is the bass player's best friend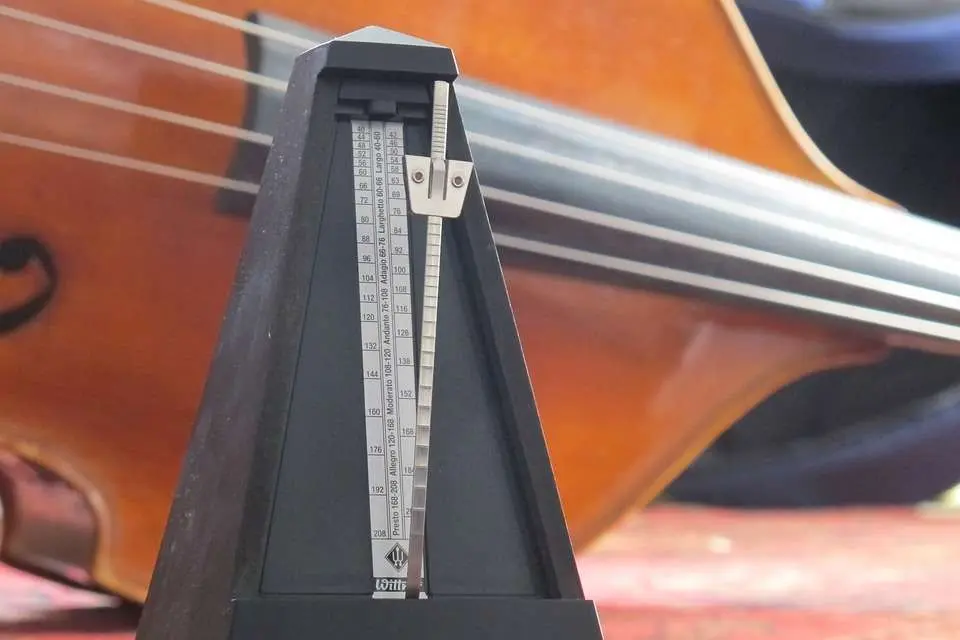 The life of a musician is not sitting in flip-flops in front of the TV, it is not the so-called warm dumplings. While playing, you must be aware that it will be an eternal journey. Sometimes it will be limited to one city, to one country, but it can turn into long tours around Europe and even around the world. And now, as if someone asked you, "What one thing would you take on an international tour?" The answer would be simple – bass guitar !! What if you could take 5 more things apart from the bass guitar?
Unfortunately, to the surprise of many people in this list, there was not enough room for a bass amplifier and effects for a bass guitar – that's what the backline company is for, to provide you and your bandmates with the appropriate amplifiers and cubes. You will take all the items listed below with your bass guitar, and having them and choosing the right one will solve many of your problems.
Tuner
metronome
Belt
Cables
Case
metronome
Do you exercise ?? If not, start! If so, you know how important the metronome is in your development. Put most of the exercises you do in rhythm. Scales, exercises to improve technique, grooves, solos, play themes on the pulse. You can play them with a drummer, a drum machine, with loops, or with a simple metronome. Especially at the beginning of your adventure with bass, it is important to develop a sense of rhythmic values ​​and time. This will allow you to develop a sense of groove which is crucial in playing the bass. For this, a handy rhythm breaker will come in handy. At home, in a hotel, in a rehearsal room, at school during a break, but also on an international tour, you can use every free moment to practice. All you need is your bass and metronome.
Below I would like to present what types of metronome we can find on the market. I will write about their advantages, disadvantages and prices.
Mechanical metronome
I associate the mechanical metronome mainly with classical music, music school and piano lessons, which I attended some time ago. Actually, that's where we can most often meet him. Its great advantage is its soft, pleasant sound and the way we start it. Mechanical metronomes work on the principle of a pendulum, just like clocks, we set a weight at the appropriate height, thus setting the pace we are interested in and setting the pendulum in motion.
Advantages:
friendly sound, analog sound
temperature markings according to classic descriptions and the number of beats per minute (BPM)
no batteries or external power required
often has the option of setting the accent to 0,2,3,4,6
look
Disadvantages:
big sizes
Headphones cannot be connected
Dinner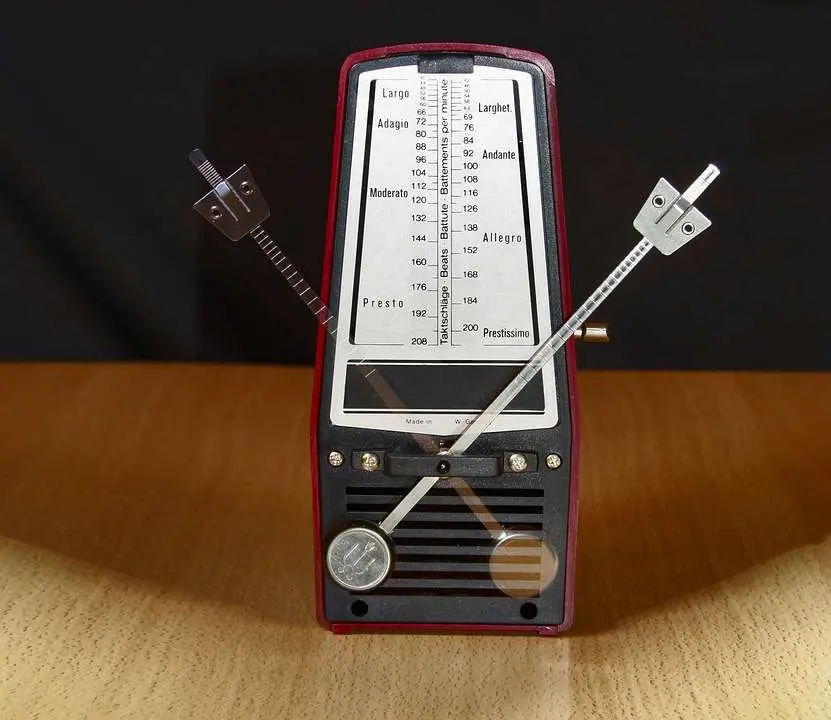 Examples of models:
MStar DC-1107 – price PLN 99
Fzone FM 310 – price PLN 119
Wittner 802K 903400 169 – price PLN XNUMX
Seiko EPM5000 – price PLN 349
Wittner 811M 903800 – price PLN 475
Electronic metronome
Electronic metronome can be found in various versions. "Basic" metronomes have such capabilities as a mechanical metronome, but they are battery operated, smaller in size, and you can connect headphones to them. There are also more advanced devices in which, apart from the basic functions of the metronome, we can find many useful solutions, such as changing the dynamics of beats, setting different sounds of the metronome and a palette of percussion rhythms that make it easier for us to practice. Ultimately, at the very beginning, I would be interested in the basic model, or one that also has the tuner in it.
Basic
This type of metronome usually has the ability to adjust the time signature (usually from 1 to 9 beats). It often allows us to change the sound of a click. Ultimately, the metronome strikes quarter notes, but depending on the model, it can also strike eighth notes, sixteenth notes, triplets, etc. – it is worth paying attention to this when buying a "click", because it is a useful function. Such a metronome usually has a built-in loudspeaker, headphone output and a screen where you can see all the settings. The basic models of metronome are enough to practice for those who begin their adventure with bass, but also for those more advanced players.
Advantages:
Easy-to-use
Dinner
headphone output
small size
volume control
Disadvantages:
limited number of functions
Examples of models:
Aroma AM-703 – price PLN 69
Korg TM-50 – price PLN 94 (I recommend)
Seiko DM100SE – price PLN 99
BOSS DB-30 – price PLN 119 (I recommend)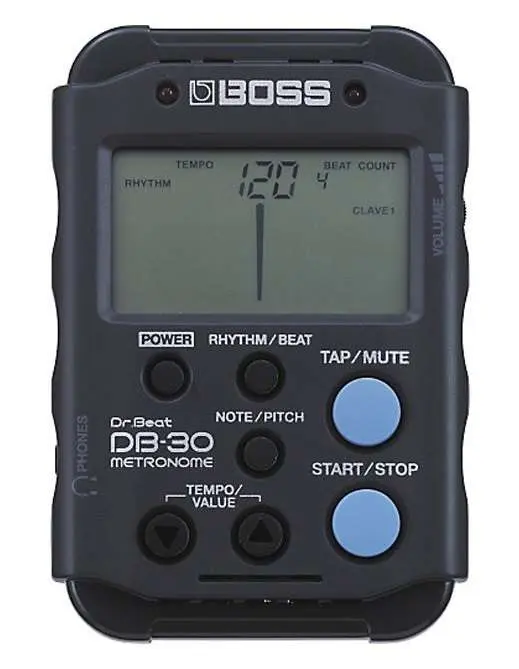 Advanced
After we find out what we expect from the metronome, we can become interested in its more advanced models. Professional metronomes are exercise workstations. You can customize them, among others rhythms, sounds, beats dynamics. They also have the option of connecting an instrument, which makes them a mixer, from which we can output headphones, an amplifier, etc.
Advantages:
a multitude of additional functions
a large palette of sounds
regulation of impact dynamics
the ability to set specific rhythms
large display
convenient interface
Disadvantages:
Examples of models:
MStar WSM-260 – price PLN 199
Tama RW-105 metronome ″ Rhythm Watch ″ – price PLN 377
BOSS DB-90 – price PLN 539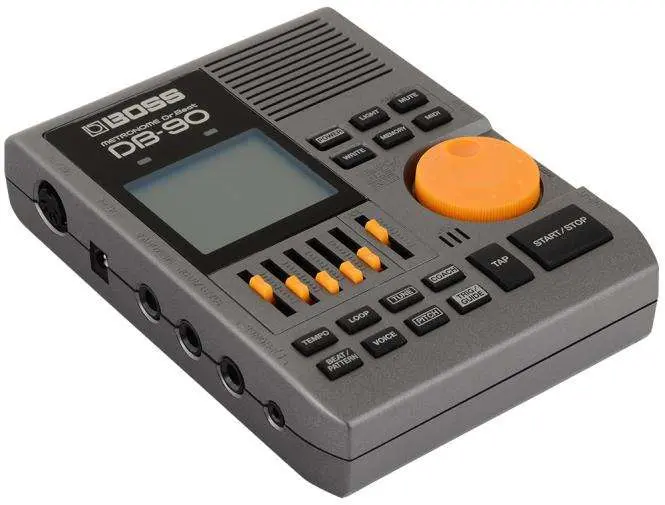 Tuner with metronome
An interesting solution for people who decide to have a portable tuner and metronome is a device with both functions built-in. The advantages of this solution are that we have 2 in 1. Personally, I think this is the most sensible solution for any bass player.
Advantages:
It has the functions of a metronome and an electronic tuner
Dinner
2w1
takes up little space
Examples of models:
Fzone FMT 700 – price PLN 40
Ibanez MU-40 – price PLN 75
Korg TM-50 – price PLN 94
BOSS TU-80 – price PLN 104
BOSS TU-88 – price PLN 189