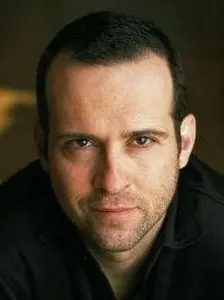 Scott Hendricks
Profession
singer
Voice type
baritone
Country
USA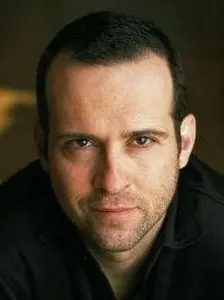 A native of San Antonio, Texas, Scott Hendrix has built a reputation as one of the most promising and vibrant American singers of his generation. His repertoire is extremely diverse and includes works from Monteverdi to Schreker, from Mozart to Debussy, Szymanowski and living authors. In recent years, the singer has paid more and more attention to the works of Verdi and Puccini in his repertoire.
Scott Hendrix is ​​a graduate of the Houston Opera Studio. Grand Opera, with which he has been fruitfully cooperating over the past few seasons. His roles include Sharpless (Puccini's Madama Butterfly), Count Almaviva (Mozart's Marriage of Figaro), Escamillo (Bizet's Carmen), Silvio (Leoncavallo's Pagliacci), the title role in Verdi's Rigoletto and others. For several years he was a soloist with the Cologne Opera, where he sang the parts of Marseille (La Boheme by Puccini), Germont (Verdi's La Traviata), Malatesta (Donizetti's Don Pasquale), Dandini (Rossini's Cinderella), Rodrigo, Marquis di Posa ("Don Carlos" by Verdi), as well as the main role in "Don Giovanni" by Mozart.
In addition to the opera stage, Scott Hendrix actively performs as a chamber singer, as well as in the concert repertoire. Among the orchestras with which he collaborated –Gewandhaus in Leipzig, Rotterdam Philharmonic Orchestra, Air Force Symphony Orchestra.
Among the important engagements of the singer in recent years are performances at the San Francisco Opera (La Boheme by Puccini), at the Washington National Opera (Tosca by Puccini), at the Bavarian State Opera in Munich (Tosca), in the theater The Mint in Brussels (Salome by Richard Strauss), at the Paris National Opera (Tosca), at the English National Opera (Mozart's Marriage of Figaro), at the Santa Fe Opera (Verdi's Falstaff and Tchaikovsky's Eugene Onegin), as well as in the theater The Phoenix in Venice, at the Canadian Opera Company, at the Netherlands Opera, the Flemish Opera, the Welsh National Opera, at the theater High school in Barcelona and in other theatres.
The singer is a regular guest at the prestigious Bregenz Opera Festival in Austria, where he took part in productions of Verdi's Il trovatore (directed by Robert Carsen), Giordano's André Chénier (directed by Keith Warner), Szymanowski's King Roger (directed by David Pountney). Among the singer's recent outstanding performances are Amonasro (Verdi's Aida) at the Canadian Opera Company, Enrico (Donizetti's Lucia di Lammermoor) at the Houston Opera Company. Grand Opera, Macbeth ("Macbeth" by Verdi) in The Mint in Brussels. Among the future engagements of Scott Hendrix are debuts in the New York Metropolitan Opera and at London's Theater Royal Covent Garden, as well as returning to The Mint in Brussels ("Troubadour" by Giordano), Grand Opera in Houston (Verdi's Don Carlos) and at the Bregenz Opera Festival (André Chénier by Giordano).
According to the press release of the Moscow Philharmonic