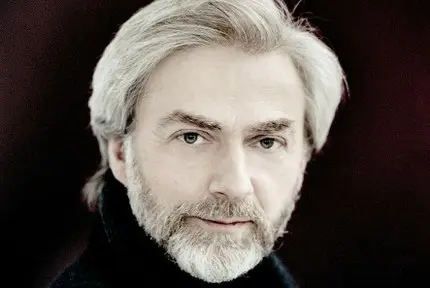 Krystian Zimerman
Date of birth
05.12.1956
Profession
pianist
Country
Poland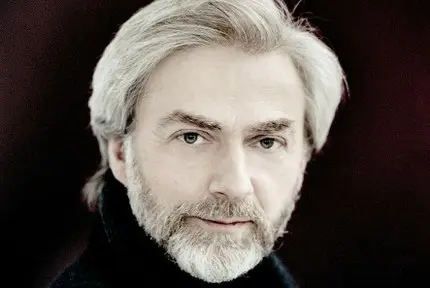 The rapidity of the artistic rise of the Polish artist seems simply incredible: in a matter of days of the IX Chopin Competition in Warsaw, an 18-year-old student of the Katowice Academy of Music went all the way from the obscurity of an ordinary musician to the glory of a young winner of one of the largest competitions of our time. We add that he became not only the youngest winner in the history of the competition, but also won all the additional prizes – for the performance of mazurkas, polonaises, sonatas. And most importantly, he became a true idol of the public and a favorite of critics, who this time showed undivided unanimity with the decision of the jury. Few examples can be cited of the general enthusiasm and delight that the game of the winner caused – one remembers, perhaps, the triumph of Van Cliburn in Moscow. "This is undoubtedly one of the future giants of the pianoforte – something that is rarely found today both at competitions and outside them," wrote the English critic B. Morrison, who was present at the competition …
Piano music in the online store OZON.ru
Now, however, if we ignore the usual atmosphere of competitive excitement that prevailed then in Warsaw, all this does not seem so unexpected. And the early manifestation of the giftedness of the boy, who was born into a musical family (his father, a well-known pianist in Katowice, himself began to teach his son to play the piano from the age of five), and his rapid successes under the guidance of the only and permanent mentor Andrzej Jasiński from the age of seven, a talented artist, released in 1960 as the winner of the competition named after M. Canalier in Barcelona, ​​but soon abandoned a wide concert career. In the end, by the time of the Warsaw competition, Christian had considerable experience (he began performing at the age of eight and then played on television for the first time), and he was not a novice in the competitive atmosphere: two years before that, he had already received the first prize at competition in Hradec-Králové (which most of the listeners did not know about, because the authority of this competition is very modest). So, everything seemed to be quite understandable. And, remembering all this, many skeptics soon after the competition lowered their tone, began aloud, on the pages of the press, to express doubts about whether the young victor would be able to adequately continue the impressive list of his predecessors, who without exception became world-famous artists. After all, he still had to study and study again …
But here the most amazing thing happened. The very first post-competition concerts and records by Tsimerman immediately proved that he was not just a talented young musician, but at the age of 18 he was already a mature, harmoniously developed artist. Not that he had no weaknesses or that he had already comprehended all the wisdom of his craft and art; but he was so clearly aware of his tasks – both primary and "distant", so confidently and purposefully solved them, that he extremely quickly silenced the doubters. Consistently and tirelessly, he replenished the repertoire with both classical works and works by composers of the XNUMXth century, soon refuting the fears that he would remain a "Chopin specialist" …
Less than five years later, Zimerman literally captivated listeners in Europe, America, and Japan. Each of his concerts both at home and abroad turns into an event, causing a strong reaction from the audience. And this reaction is not at all an echo of the Warsaw victory, but rather, on the contrary, evidence of overcoming the wariness that is inevitably associated with high expectations. There was such concern. For example, after his London debut (1977), D. Methuen-Campbell noted: "Of course, he has the potential to become one of the greatest pianists of this century – there can be no doubt about that; but how he will be able to achieve such a goal – we'll see; one must only hope that he has a good dose of common sense and experienced advisers … "
It didn't take long for Zimerman to prove himself right. Soon, the well-known French critic Jacques Longchamp stated in the newspaper Le Monde: "Piano fanatics with burning eyes were waiting for a sensation, and they got it. It is impossible to play Chopin more technically and more beautifully than this elegant young blond with sky blue eyes. His pianistic skill is downright unmistakable – the subtlest sense of sound, the transparency of polyphony, breaking through a whole range of subtle details, and finally, the brilliance, pathos, nobility of playing music – all this is simply incredible for a 22-year-old guy "… The press wrote about the artist in the same tones Germany, USA, England, Japan. Serious music magazines preface reviews of his concerts with headlines that in themselves predetermine the conclusions of the authors: "More than a pianist", "Pianistic genius of the century", "Phenomenal Zimerman", "Chopin as a form of being". He is not only put on a par with such recognized masters of the middle generation as Pollini, Argerich, Olsson, but they consider it possible to compare with the giants – Rubinstein, Horowitz, Hoffmann.
Needless to say, Zimerman's popularity in his homeland far surpassed that of any other contemporary Polish artist. A unique case: when in the fall of 1978 he graduated from the Academy of Music in Katowice, graduation concerts were held in the huge hall of the Śląska Philharmonic. For three evenings it was filled to overflowing with music lovers, and many newspapers and magazines placed reviews of these concerts. Each new major work of the artist receives a response in the press, each of his new recordings is animatedly discussed by specialists.
Fortunately, apparently, this atmosphere of universal worship and success did not turn the artist's head. On the contrary, if in the first two or three years after the competition he seemed to be involved in the whirlpool of concert life, then he sharply limited the number of his performances, continued to work in depth to improve his skills, using the friendly help of A. Yasinsky.
Tsimerman is not limited to music, realizing that a true artist needs a broad outlook, the ability to peer into the world around him, and an understanding of art. In addition, he has learned several languages ​​and, in particular, speaks and reads fluently in Russian and English. In a word, the process of personality formation continues, and at the same time, his art is being improved, enriched with new features. Interpretations become deeper, more meaningful, technique is honed. It is paradoxical that recently the "still young man" Zimerman was reproached for excessive intellectualism, the analytical dryness of some interpretations; today, his feelings have become stronger and deeper, as undeniably evidenced by the interpretations of both concertos and 14 waltzes by Chopin, sonatas by Mozart, Brahms and Beethoven, Liszt's Second Concerto, Rachmaninov's First and Third Concertos, recorded in the recordings of recent years. But behind this maturity, the former virtues of Zimerman, which brought him such wide popularity, do not go into the shadows: the freshness of music-making, the graphic clarity of sound writing, the balance of details and a sense of proportion, the logical persuasiveness and validity of ideas. And even though sometimes he fails to avoid exaggerated bravura, even if his pace sometimes seems too stormy, it becomes clear to everyone that this is not a vice, not an oversight, but simply overflowing creative power.
Summing up the results of the first years of the artist's independent artistic activity, the Polish musicologist Jan Weber wrote: "I follow the career of Christian Zimerman with great attention, and I am more and more impressed by the way our pianist directs it. How many hopes of the winners of the first prizes, received at countless competitions, burned down in an instant because of the reckless exploitation of their talent, its use without meaning, as if in a hypnotic session of complacency! The prospect of gigantic success backed by tremendous luck is the lure that every slick impresario uses, and which has snared dozens of naive, immature young people. This is true, although history knows examples of such careers that developed without harm to artists (for example, the career of Paderewski). But history itself provides a different example from years close to us – Van Cliburn, who basked in the glory of the winner of the First Tchaikovsky Competition in 1958, and 12 years later only ruins remained from it. Five years of pop activity Tsimerman give grounds to assert that he does not intend to go this way. You can be sure that he will not reach such a fate, since he performs quite a bit and only where he wants, but he rises as systematically as possible.
Grigoriev L., Platek Ya., 1990