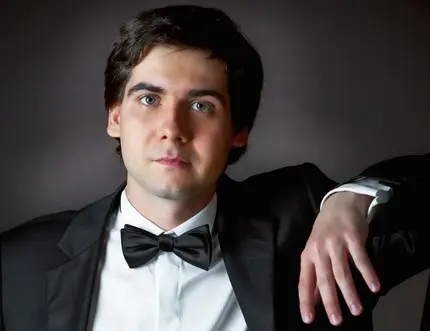 Vadym Kholodenko (Vadym Kholodenko) |
Vadym Kholodenko
Date of birth
04.09.1986
Profession
pianist
Country
Ukraine
Author
Elena Harakidzyan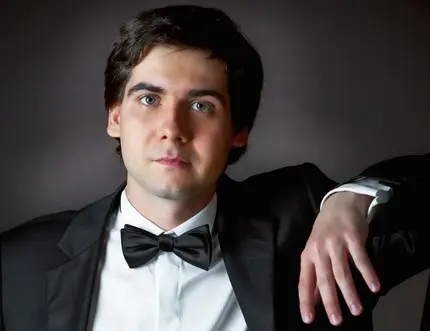 Vadim Kholodenko was born in Kyiv. Graduated from the Kyiv Special Musical School. N.V. Lysenko (teachers N.V. Gridneva, B.G. Fedorov). Already at the age of 13 he performed in the United States, China, Hungary and Croatia. In 2010 he graduated from the Moscow State Tchaikovsky Conservatory. P.I. Tchaikovsky in the class of the People's Artist of Russia, Professor Vera Vasilievna Gornostaeva, and in 2013 – and graduate school.
Vadim Kholodenko is a laureate of international competitions named after Franz Liszt in Budapest, named after Maria Callas in Athens (Grand Prix), named after Gina Bachauer in Salt Lake City, in Sendai (I prize, 2010) and named after Franz Schubert in Dortmund (2011, 2004st Prize). Fellow of the Vladimir Spivakov, Mstislav Rostropovich, Yuri Bashmet Foundations, the Russian Performing Arts Foundation. Winner of the Youth Prize "Triumph" (XNUMX).
Victory at the XIV International Piano Competition. Van Cliburn in Dallas in June 2013 (gold medal, Stephen de Grote medal, Beverly Taylor Smith award) overnight brought Kholodenko worldwide fame and instantly made him one of the most sought-after musicians of our time.
In September 2013, Vadim Kholodenko was named "Artist of the Month" in the Mariinsky Theater playbill – for three consecutive evenings at the Concert Hall of the Mariinsky Theater he played a solo program, a concert with an orchestra and a chamber concert as part of a trio with Sergei Poltavsky and Evgeny Rumyantsev, at which for the first time, the Trio for piano, viola and cello by Alexei Kurbatov, written by order of Kholodenko especially for these musicians, was performed. In June 2014, Vadim again came to St. Petersburg to perform a new solo program at the international festival of Valery Gergiev "Stars of the White Nights".
The pianist has performed with the Philadelphia Symphony Orchestra, New Russia State Symphony Orchestra, GSO them. E.F. Svetlanov, RNO, Symphony Orchestra of the State Capella of St. Petersburg, Symphony Orchestra of the Mariinsky Theater, Symphony Orchestra of the National Philharmonic of Ukraine, State Symphony Orchestra of Ukraine, Danubia Youth Symphony Orchestra, Symphony Orchestra of the Hungarian Radio, Szeged Symphony Orchestra, Symphony Orchestra of the Music House of Porto, Symphony Orchestra of the city of Iasi and others.
The 2014/15 concert season marked the beginning of a three-year collaboration with the Fort Worth Symphony Orchestra, which will present the entire cycle of Prokofiev's Concertos with their recordings for Harmony of the world, as well as chamber programs and several world tours in 2016.
In the same season, Vadim performs with the symphony orchestras of Indianapolis, Kansas City, Phoenix, San Diego, Malmö, Madrid (Spanish Radio and Television Orchestra), the Rochester and Qatar Philharmonic Orchestras, as well as the Moscow Conservatory Symphony Orchestra, ASO of the Moscow Philharmonic, GAS Chapel of Russia and GSO of the Republic of Tatarstan. Tour in South America with the Norwegian Radio Orchestra, participation in the festivals "Relay Race" in Moscow, "White Lilac" in Kazan, "Stars of the White Nights" in St. Petersburg, a summer festival in Schwetzingen, Germany, a concert in Paris with a live broadcast Radio France, numerous concerts from the east to the west coast of the USA, in Germany, Japan, the UK, Russia, Lebanon, Singapore and Cyprus – a partial list of the musical events of the 2014/15 season.
Vadim Kholodenko performs with such conductors as Mikhail Pletnev, Yuri Bashmet, Evgeny Bushkov, Valery Polyansky, Claudio Vandelli, Mark Gorenstein, Nikolay Diadyura, Chosi Komatsu, Vyacheslav Chernushenko, Vladimir Sirenko, Giampaolo Bisanti, Tamas Vasari, András Ligeti, András Keller and many others.
Vadim Kholodenko is an excellent ensemble player, sensitive and attentive, for which his fellow musicians adore him. He regularly plays the most diverse chamber programs in genres and style with the New Russian Quartet, Alena Baeva, Elena Revich, Gaik Kazazyan, Alexander Trostyansky, Alexander Buzlov, Boris Andrianov, Alexei Utkin, Rustam Komachkov, Asya Sorshneva and many others.
In December 2014, the Karelian State Philharmonic opened a new festival "XX century with Vadim Kholodenko", which will be an annual event from now on.
Kholodenko recorded CDs with works by Schubert, Chopin, Debussy, Medtner, Rachmaninov. Author of piano arrangements of Rachmaninov's romances. In 2013 record label Harmony of the World released a CD with Liszt's Twelve Transcendent Etudes and Stravinsky's "Three Fragments from the Ballet Petrushka". Summer 2015 Harmony of the World presents a CD with Grieg's Concerto and Saint-Saëns' Concerto No. 2, recorded together with the Norwegian Radio Orchestra under the direction of Miguel Hart-Bedoya.
Placing new markers on the world map, Vadim Kholodenko will open the 2015/16 season with concerts in Zurich, Ulaanbaatar and Vancouver.
© E. Harakidzian