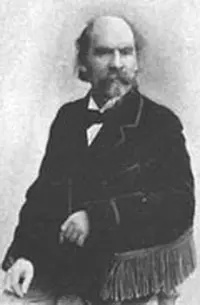 Alexander Andreevich Arkhangelsky |
Alexander Arkhangelsky
Date of birth
23.10.1846
Date of death
16.11.1924
Profession
composer, conductor
Country
Russia
He received his initial musical education in Penza and, while still in the seminary, from the age of 16 until the end of the course he managed the local bishop's choir. At the same time, Arkhangelsky had the opportunity to get acquainted with the spiritual composer N. M. Potulov and studied our ancient church tunes under his guidance. Upon his arrival in St. Petersburg, in the 70s, he founded his own choir, which at first performed church singing in the post office church. In 1883, Arkhangelsky performed for the first time with his choir in a concert given in the hall of the Credit Society, and since then every season he gives from five to six concerts, in which he chose for himself the task of achieving a typical performance of Russian folk songs, of which many harmonized by Arkhangelsk himself.
Since 1888, Arkhangelsky began to give historical concerts full of deep musical interest, in which he introduced the public to the most prominent representatives of different schools: Italian, Dutch and German, from the 40th to the 75th century. The following composers were performed: Palestrina, Arcadelt, Luca Marenzio, Lotti, Orlando Lasso, Schutz, Sebastian Bach, Handel, Cherubini and others. The number of his choir, which reached XNUMX people at the beginning of its activity, increased to XNUMX (male and female voices) . The Arkhangelsk Choir enjoyed a well-deserved reputation as one of the best private choirs: its performance was distinguished by artistic harmony, excellent selection of voices, great sonority and a rare ensemble.
He wrote two original liturgies, an all-night service and up to 50 small compositions, including 8 cherubic songs, 8 hymns "Grace of the World", 16 hymns used in worship instead of "communion verses".