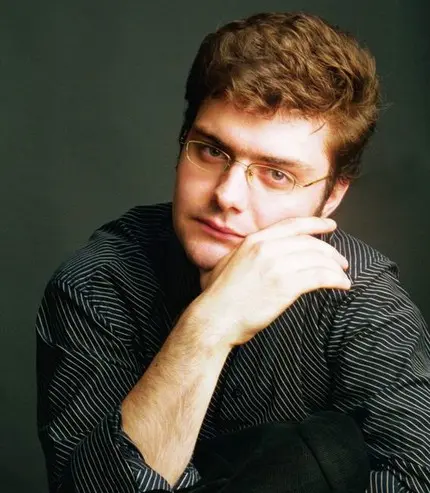 Ivan Aleksandrovich Rudin |
Ivan Rudin
Date of birth
05.06.1982
Profession
pianist
Country
Russia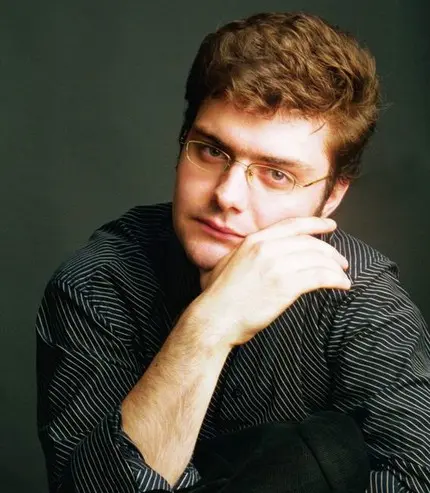 Pianist Ivan Rudin was born in 1982 into a family of musicians. He received his primary education at the Gnessin Moscow Secondary Special Music School, where he studied in the class of the famous teacher T. A. Zelikman. He continued his studies at the Moscow Conservatory in the class of Professor L. N. Naumov and postgraduate studies in the class of Professor S. L. Dorensky.
At the age of 11, the pianist performed with an orchestra for the first time. From the age of 14, he begins an active concert life, performing in many cities of Russia, CIS, Great Britain, Germany, Holland, Italy, Austria, Finland, France, Spain, China, Taiwan, Turkey, Japan, etc. At the age of 15, I. Rudin became a scholarship holder of the Vladimir Krainev Charitable Foundation.
In 1998, the performance of I. Rudin at the International Festival. Heinrich Neuhaus in Moscow was awarded a diploma of the festival. In 1999, the pianist won the First Prizes at the Chamber Ensemble Competition in Moscow and the International Piano Competition in Spain. In 2000, he was awarded the third prize at the First International Piano Competition. Theodore Leschetizky in Taiwan.
Chamber music occupies a significant place in the young pianist's repertoire. He collaborated with such well-known musicians as Natalia Gutman, Alexander Lazarev, Margaret Price, Vladimir Krainev, Eduard Brunner, Alexander Rudin, Isai Quartet and other artists.
He performs at the largest music festivals: Prague Autumn (Czech Republic), New Braunschweig Classix Festival (Germany), Oleg Kagan Memorial Festival in Kreuth (Germany) and Moscow, Mozarteum (Austria), festivals in Turin (Italy), in Oxford ( Great Britain), the Nikolai Petrov International Musical Kremlin Festival (Moscow), the Year of Russian Culture in Kazakhstan, the 300th anniversary of St. Petersburg, the 250th anniversary of Mozart and many others. Collaborates with the best symphony and chamber ensembles, including: the Czech Philharmonic Orchestra, the Grand Symphony Orchestra. P. I. Tchaikovsky, GSO "New Russia", philharmonic orchestras of Nizhny Novgorod, Yekaterinburg, Samara and many others. Performs in the best concert halls, such as: the Great and Small Halls of the Moscow Conservatory, the Concert Hall. P. I. Tchaikovsky, Grand and Small Halls of the Moscow International House of Music, Grand Hall of the St. Petersburg Philharmonic Amsterdam Concertgebouw, Slovak Philharmonic, Wiener Konserthaus, Mirabell Schloss.
Ivan Rudin is the director of the annual ArsLonga International Music Festival in Moscow, in concerts of which such outstanding musicians as Yuri Bashmet, Eliso Virsaladze, the Moscow Soloists Chamber Ensemble and many other artists take part.
The musician has records on Russian and foreign TV channels, radio and CDs.