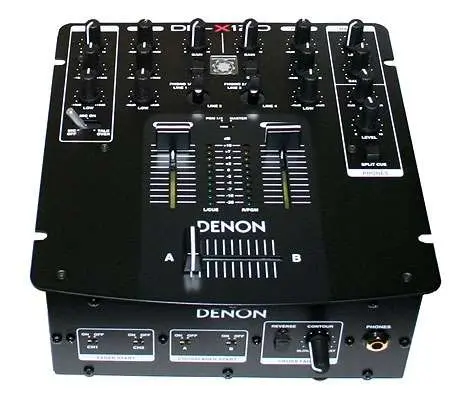 DJ console – what does it consist of?
See DJ mixers in the Muzyczny.pl store
The console is the basic tool of every DJ's work. As a beginner, you may not know what to buy in the first place or what to spend the most money on, so in the above article I will try to bring this matter as much as possible.
Mixer as the heart of the whole I recommend that you start shopping from him. It is quite a universal device with many applications. If you find that being a DJ is not for you, you can always use it in other ways.
In addition, when planning investments in stages, you can integrate this hardware with a computer program to use its virtual decks, thanks to which you can create your first mixes. I do not recommend such a solution for longer, but it is a nice alternative before you buy the missing parts of your console. In our store's offer you will find both cheaper and more expensive models, with the number of channels and functions as you need. Both models for beginners and professionals. One of the cheaper models worth recommending for a beginner is the Reloop RMX-20. A cheap, simple and functional model will meet the expectations of every beginner.
Pioneer DJM-250 or Denon DN-X120 can be an equally good and even better and slightly more expensive alternative. Check also the offer of other companies such as Numark or American DJ.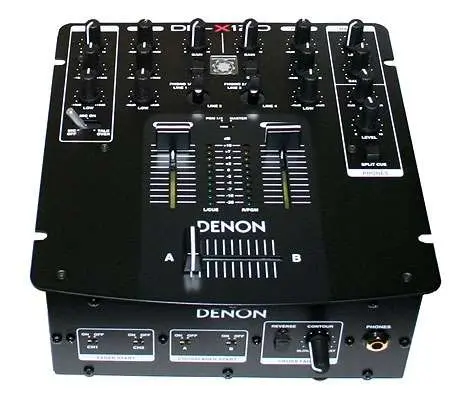 Denon DN-X120, source: Muzyczny.pl
Decks, players, players Another of the most important and, unfortunately, the largest element of our console. In order to smoothly move from one track to another, we need two players. Depending on which DJ you want to become and the purpose of the equipment used, you must decide to buy turntables or CD players, or if your wallet allows both. However, you have to assume that you need at least two players to mix tracks.
CDs are quite a popular standard today. Each CD player has the function of reading files in audio cd format, but not everyone can read mp3 files. Depending on your preferences, you should decide whether you will ever use the mp3 format or whether you will be satisfied with the popular audio format.
For vinyl enthusiasts, we recommend the Numark and Reloop offer. Not very expensive devices allow a lot at an affordable price. Technics is the equipment leader in this field. The SL-1210 model is one of the most popular models in the world.
If you are a lover of mp3 files, you should get CD players with an external USB port. The technology is clearly moving forward so that the current models with this function can be purchased at a very affordable price.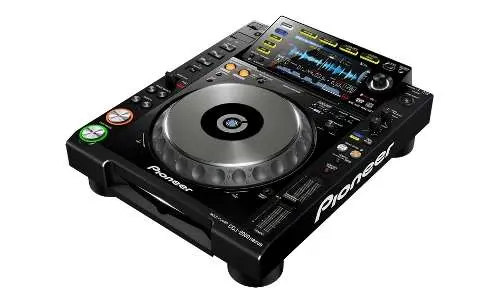 Pioneer CDJ-2000NEXUS, source: Muzyczny.pl
Wiring Having a mixer and decks, the next thing we need are cables. Of course, we get the power supply together with the purchased equipment, but we also need signal cables. We use the popular "chinche" to connect the decks to the mixer. To connect the mixer with the power amplifier, it can be cables with XLR plugs or 6,3 "Jack plugs. This is obvious, but I pay attention to avoiding poor quality cables.
Depending on the application, such a cable must have a good quality plug, it must be flexible and resistant to damage. Continuous use leads to wear of the plugs and breaks in the connection, and thus, seemingly a small thing, we can be left without sound. Therefore, I do not recommend saving on this element if we are counting on long and trouble-free operation.
Headphones A much needed thing. We need them to listen to tracks and use them for beatmatching, i.e. mixing tracks. When buying, first of all, we should pay attention to the sound, headphone construction and parameters. DJ headphones should have a closed structure so that they isolate the sounds from the environment well.
Another thing is comfort and mechanical durability. They should be comfortable so that their use is not a problem for us and durable, due to the frequency of use they must be solidly built.
The preferred brands from which we should choose the equipment are: Pioneer, Denon, Numark, Reloop Stanton, AKG, Shure, Audio Technica, Sennheiser.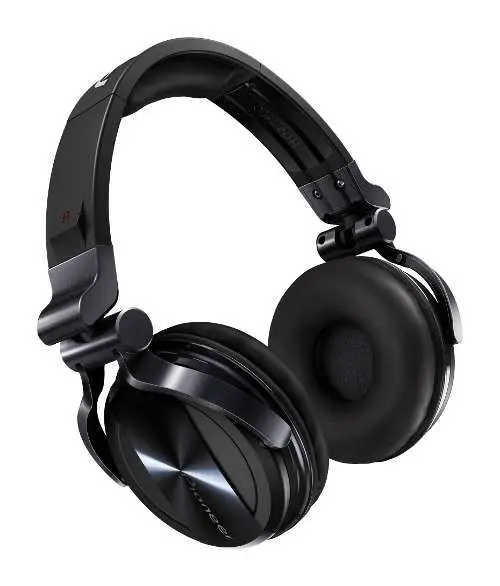 Pioneer HDJ-1500 K, source: Muzyczny.pl
Microphone An element that not everyone needs. If we plan to communicate with people during our performances, it is worth stocking up on this element. First of all, we need a dynamic microphone, wired or wireless depending on financial resources.
One of the cheaper but also recommendable models is the AKG WM S40 MINI. I have tested this microphone many times and I have to admit that for this money this equipment really works. Of course, this is not equipment for highly professional use, but it will be fine for smaller events in clubs or banquet halls.
However, if you have little money for this item, check out the Shure brand. For little money, we get a really well-made and damage-resistant hardware. In our store you will find a very wide range of microphones so that everyone can find something for themselves.
Bags, trunks, chests – case If you intend to be a mobile DJ, buying a case is an important matter. We have to transport the equipment in some way, of course, so that it does not get damaged. Devices that are popularly known as transport boxes come to our rescue.
These are solidly made trunks, usually made of plywood, for transporting equipment. If you plan to play at home, we do not really need them, but if you plan a weekly trip to another place with your equipment, it is worth thinking about it.
Depending on your preferences, you can buy boxes for a single console element or one for the whole. It is not an expensive investment, but believe me, in the event of an accident, I do not wish anyone better to stay with a damaged trunk than with broken equipment. By transporting the equipment in this way, you can be sure that nothing will happen to it.
Summation A typical console consists of the above-mentioned elements. Purchasing the first four should be a priority for you as these are key components of any kit. You can implement investments in stages, which I tried to describe in the above article. Of course, according to your preferences, you can buy additional devices, such as: effectors, controllers, etc., in addition to the entire set, but first you should focus on the elements listed in points.