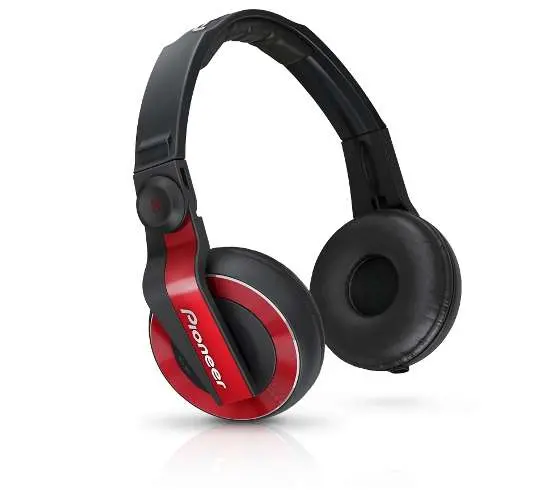 How to choose DJ headphones?
A good selection of headphones will provide not only protection against outside noise, but also good sound quality. However, the purchase itself is not so simple and obvious, as manufacturers have introduced many types of headphones with different parameters and appearance. Proper selection of equipment will not only ensure the pleasure of listening to music, but also the comfort of wearing, which is an equally important feature for every DJ.
What should we pay attention to when buying?
Our headphones, first of all, should fit well to the ear so that we do not hear sounds from the surroundings. Since the DJ usually works in a loud place, this is a very important feature. Therefore, we are mainly interested in closed headphones.
One of the most interesting and cheaper models on the market that is worth mentioning is the AKG K518. They offer surprisingly good quality and comfort of playing for the price range. However, it is not a model without flaws, but due to the price, it is really worth forgetting about some of them.
Many people are looking for headphones for sound quality. This is the most correct way of thinking, because due to the frequency of use, this sound should be as good as possible, so that we will not have to overdo it with the volume. The sound has to be exactly what we like.
However, apart from the sound qualities, there are also many features that need to be paid attention to. The headband connecting the headphones should not be too small or too large, it should also have a good possibility of adjustment. Another feature is the wearing comfort. They should not oppress and irritate us, because we usually put them on the head many times or we do not take them off at all. Too tight headphones will cause a lot of discomfort during prolonged work, too loose ones will not fit properly to the ear.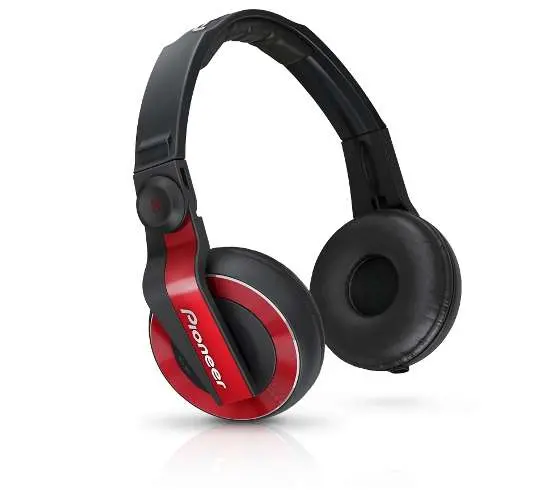 Pioneer HDJ-500R DJ headphones, source: muzyczny.pl
Before making a specific purchase, it is worth looking for opinions on the Internet about a given model, as well as reading the manufacturer's recommendations. The mechanical strength of the headphones is also very important. As previously mentioned, DJ headphones should be very durable due to the frequency of use. Repeated removal and putting on the head causes quick wear.
We should pay attention to the construction of the headband, because it is most often exposed to damage because when it is put on the head it is often "stretched" and then returns to its place, then on sponges which like to break under the influence of exploitation. When buying an expensive high-class model, it is worth checking the availability of spare parts.
The cable itself is quite important. It should be thick and solid, of appropriate length. If it is too long, we will stumble over it or keep hooking it on something, which sooner or later will damage it. It should be quite flexible, preferably a part of the cable is spiraled. Thanks to this, it will not be too long or too short, if we move away from the console, the spiral will stretch and nothing will happen.
Preferred brands that we should consider when buying are AKG, Allen & Healt, Denon, Pioneer, Numark, Stanton, Sennheiser, Sony, Technics, Shure and others. Here you cannot distinguish typical leaders, because only what limits price preferences.
Due to the design of other types of headphones, we should not take them into account because they simply will not perform their task properly. However, recently there is a fashion for another type of headphones.
Earphones (in-ear)
They are mobile, have a small size, high durability and are very discreet. However, they have poor sound quality in the lower frequency band, which is due to their size. If you are a fan of this type of headphones, you should also shop around for them. Compared to traditional, closed ones, they have one major disadvantage: they cannot be removed and put on as quickly as in the case of closed, over-the-ear ones. Hence, not everyone prefers this type. A fairly popular model in this segment is the XD-20 by Allen & Healt.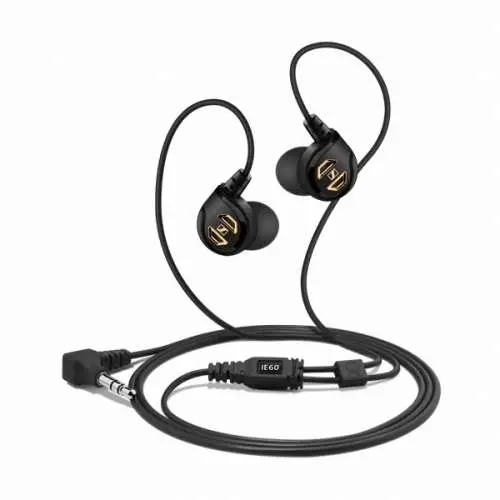 In-ear headphones, source: muzyczny.pl
Headphone parameters
To tell the truth, this is a secondary matter, but it is worth paying attention to them when buying. First of all, we are interested in impedance, frequency response, plug type, efficiency and weight. However, going further, we look at the parameters and it tells us nothing.
Below is a brief description of each parameter
• Impedance – the higher it is, the more power you need to deliver to get the right volume. However, there is a certain relationship with this, the lower the impedance, the greater the volume and susceptibility to noise. In practice, the appropriate impedance value should be in the range of 32-65 ohms.
• Frequency response – should be as wide as possible so that we can hear all frequencies properly. Audiophile headphones have a very wide frequency response, but you have to take into account what frequencies the human ear can hear. The correct value is in the range of 20 Hz – 20 kHz.
• Plug type – in the case of DJ headphones, the dominant type is the 6,3 "Jack plug, popularly known as the big one. Usually, the manufacturer provides us with a set of appropriate guides and reductions, but this is not always the case. It is worth paying attention to this.
• Efficiency – aka SPL, stands for headphone volume. In our case, i.e. working in a lot of noise, it should exceed the level of 100dB, which in the long run may be dangerous to hearing.
• Weight – depends on the individual preferences of the user. However, it is worth considering fairly light headphones to ensure the highest possible comfort of work.
Summation
In the above article, I described how many factors affect the right choice of headphones. The sonic quality is an important factor, but not the most important, if we are looking for headphones for this particular application. If you have read the entire text carefully, you will certainly choose the right equipment for you, which will allow you to use it for a long time, trouble-free and enjoyable.