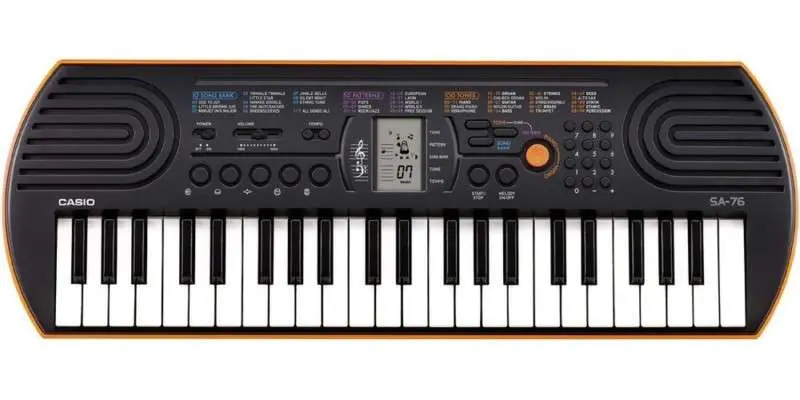 Choosing a synthesizer for beginners
Many people would like to learn how to play the piano but don't know where to start. An excellent option would be a synthesizer – a compact electronic keyboard musical instrument. It will allow you to learn the basics of playing the piano and develop your musical abilities.
In this article – useful tips for choosing a synthesizer and an overview of the best models for various purposes.
Review and rating of the best synthesizers for beginners
Based on expert reviews and customer reviews, we have prepared for you a rating of the most high-quality and successful synthesizer models .
The best children's
For a children's synthesizer , as a rule, small dimensions, reduced keys and minimal functionality are characteristic. Models for children studying at a music school have a full keyboard and a larger set of functions.
Pay attention to the following models:
Casio SA-78
suitable for children from 5 years old;

44 small keys;

there is a metronome;

convenient buttons and handles for carrying;

100

Voices

, 50

Auto Accompaniments

;

cost: 6290 rubles.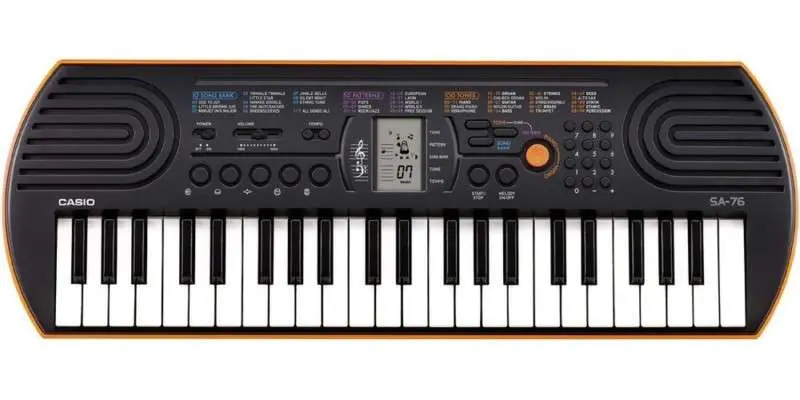 Casio CTK-3500
great model for older children and teenagers;

61-key keyboard, touch sensitive;

polyphony

48 notes;

reverb,

transposition

, metronome;

pitch control;

the ability to connect pedals;

400

Voices

, 100

Auto Accompaniments

;

learning with a hint of the right notes and fingers;

cost: 13990 rubles.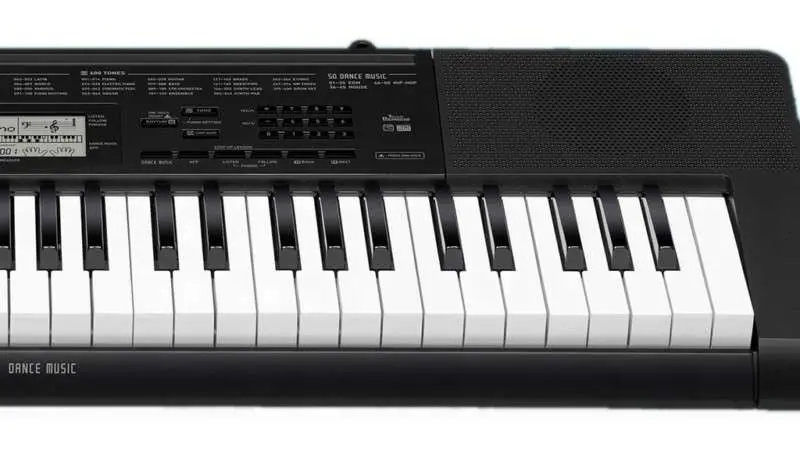 Best for learning beginners
Synthesizers for beginners are equipped with a full-size keyboard (61 keys on average), have a full set of necessary functions and a training mode. Here are some of the best models:
Medeli M17
favorable price-quality ratio;

polyphony

64 voices;

390

Voices

and 100

Auto Accompaniment

Styles ;

mixer

and style overlay function ;

110 built-in melodies for learning;

cost: 12160 rubles.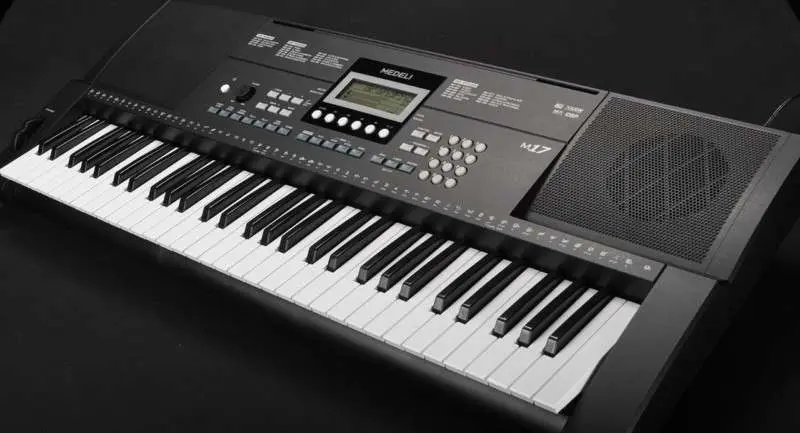 Casio CTK-1500
budget option for beginners;

120

Voices

and 70 Styles;

32-voice

polyphony

;

learning function;

music stand included;

cost: 7999 rubles.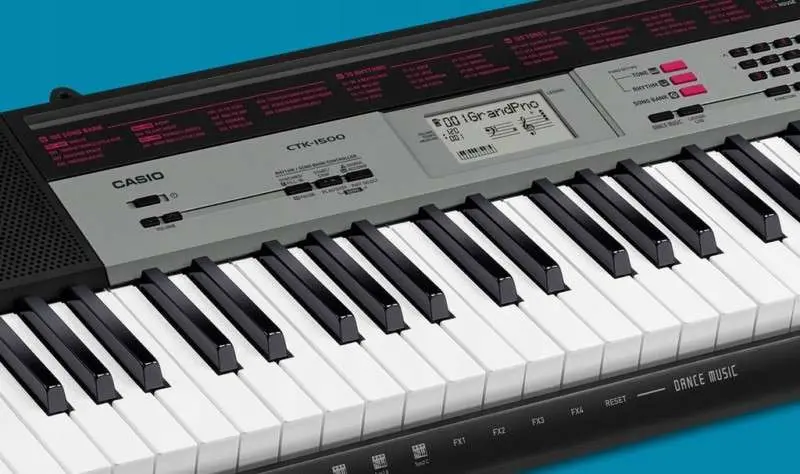 Yamaha PSR-E263
inexpensive, but functional model;

there is an arpeggiator and a metronome;

training mode;

400

timbres

;

Cost: 13990 rubles.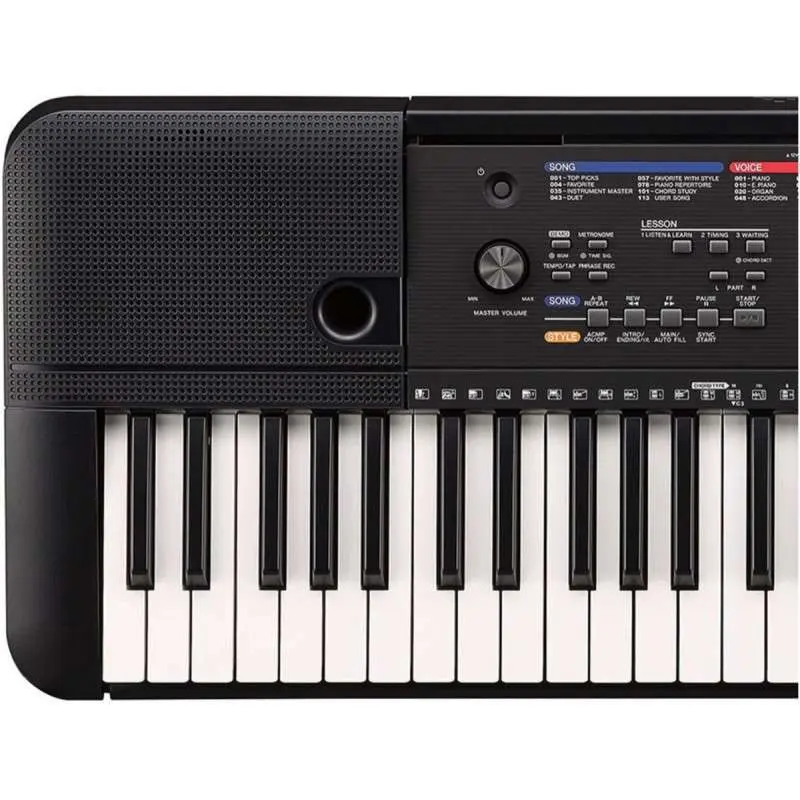 Yamaha PSR-E360
suitable for both beginners and more experienced musicians;

48-voice

polyphony

;

key sensitivity and reverb effect;

400

voices

and 130 types of

auto accompaniment

;

there is an equalizer;

song recording function;

training program of 9 lessons;

cost: 16990 rubles.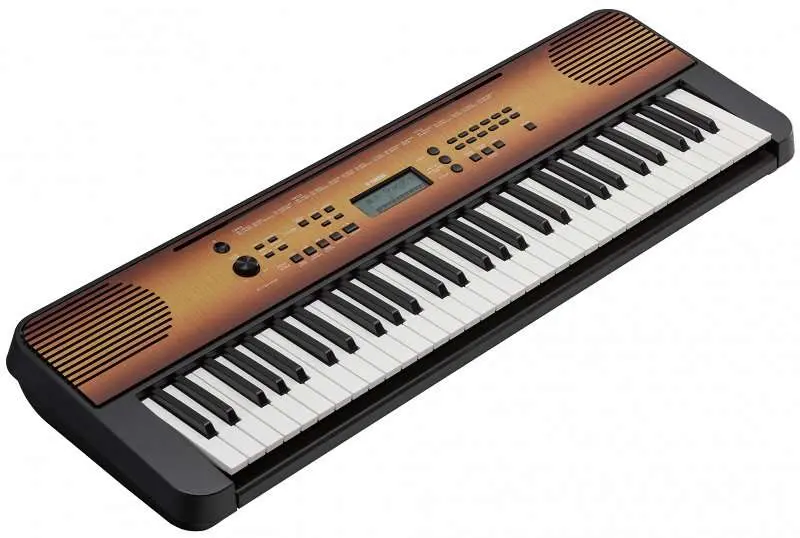 Best for professionals
Professional synthesizers are distinguished by an extended keyboard (from 61 to 88 keys), a full range of additional functions ( including arpeggiator, sequencer , sampling , etc.) and very high sound quality. Examples of models worth buying:
Roland FA-06
61 keys;

color LCD display;

128-voice

polyphony

;

reverb, vocoder, keyboard pressure sensitivity;

a complete set of sound controllers, connectors and interfaces;

cost: 81990 rubles.

Korg PA 600
61 keys;

950

Voices

, 360 Accompaniment Styles;

7 inch touch screen;

polyphony

128 voices;

transposition function;

pedal included;

cost: 72036 rubles.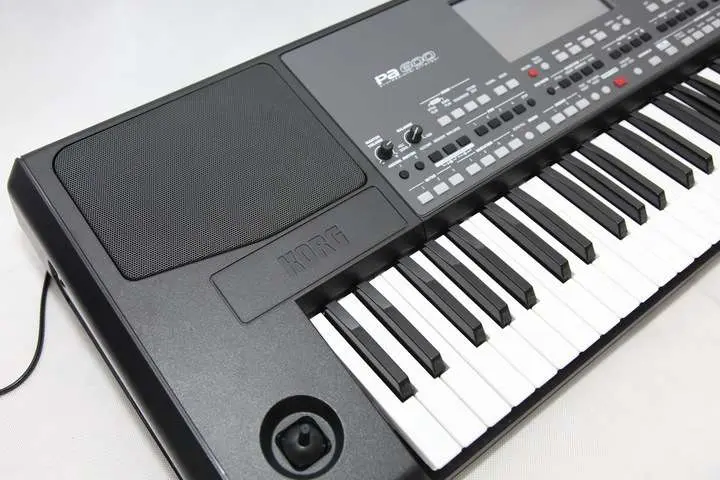 Kurzweil PC3LE8
this model is as close as possible to an acoustic piano;

88 weighted keys and hammer action;

full multitimbrality;

there are all the necessary connectors;

cost: 108900 rubles.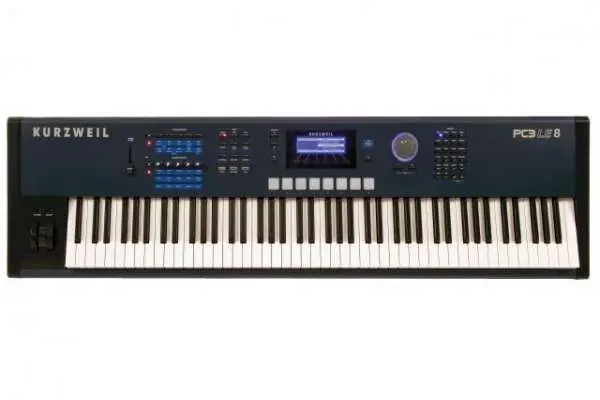 More interesting models
Casio LK280
an interesting option for those who study music

61 keys with pressure sensitivity;

tutorial with backlit keys;

polyphony

48 notes;

sequencer

, style editor and arpeggiator;

full set of connectors;

cost: 22900 rubles.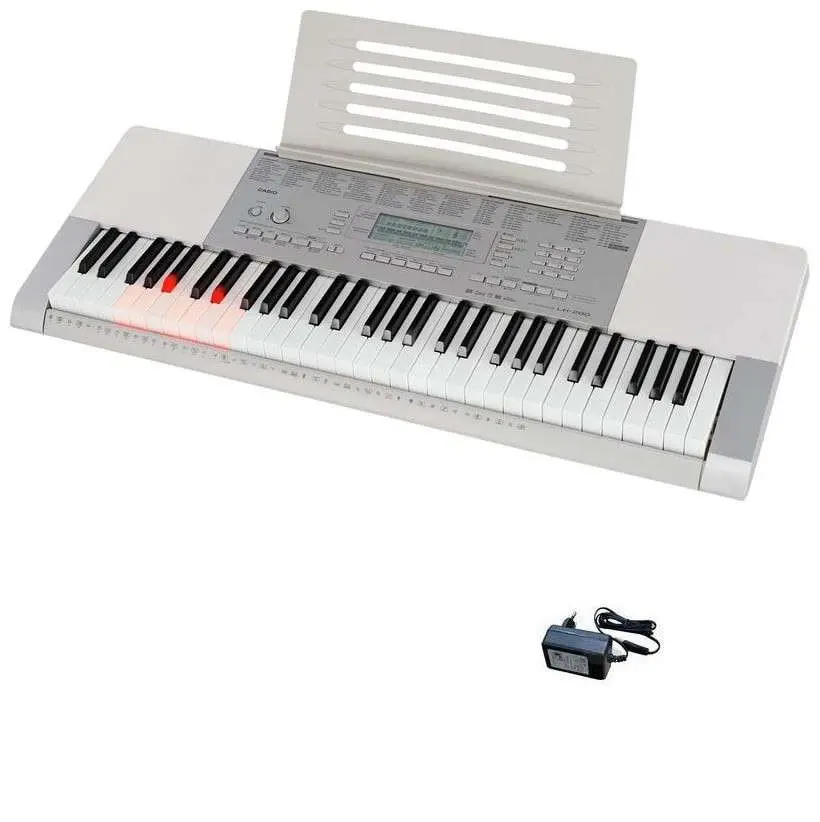 Roland GO: Keys Go-61K
a worthy option for active travel use;

61 keys;

500

timbres

and

polyphony

128 voices.

compact body and light weight;

bluetooth for wireless communication with a smartphone;

battery powered;

powerful speakers;

cost: 21990 rub.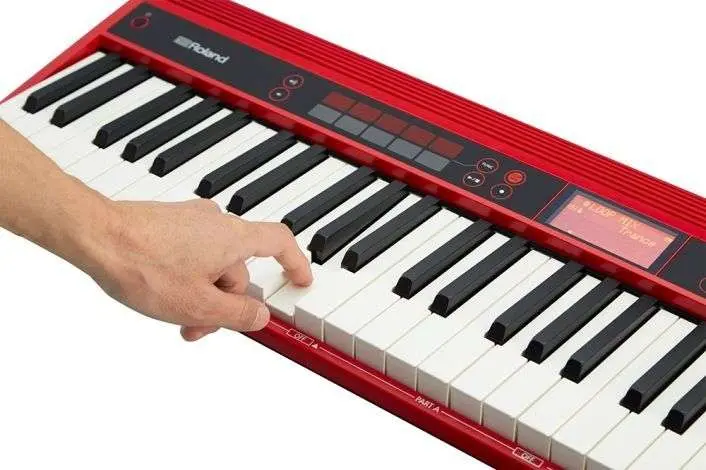 You can find more detailed information about these and other models of synthesizers in our catalog .
Tips and selection criteria
When choosing a synthesizer , you need to know for what purposes you need this instrument – as a child's toy, for education, or for professional musical activity. The most important criteria are:
Number and size of keys
Typically, synthesizer keyboards span 6.5 octaves or less. At the same time, you can play in inaccessible octaves thanks to the transposition function, which "shifts" the sound range . When choosing a tool, you need to proceed from your needs. For most purposes , a 61-key, five- octave synth is fine , but for complex pieces, a 76-key model is better.
When buying a synthesizer, and for young children, it is better to choose the option with reduced keys, but you need to seriously learn music already on a full-fledged keyboard.
Pressure Sensitivity and Hardness Types
Synthesizers with this feature respond to how hard you play the keys and sound louder or quieter depending on the strength of the keystroke, so the sound comes out "alive". Therefore, it is better to choose a model with "active" keys.
Models with insensitive keys are suitable only as a child's toy or for learning the basics of music.
The hardness of the keys, in turn, can be of three types:
unweighted keys without resistance to pressing (there are on children's and toy models);

semi-weighted, firmer keys (ideal for beginners and amateurs)

weighted, similar to a traditional piano (for professionals).
Additional functions
Learning function
The learning function makes it easier and faster to learn how to play the instrument. For this, a display is used to show the student the desired sequence of notes, and on some models the backlighting of the keys is installed. It is also important to have a metronome that sets the rhythm. A synthesizer with a learning mode is a great option for beginners.
Polyphony
The more voices a polyphony has , the more notes sound at the same time. If you don't need sound effects, 32 voices will suffice. 48-64-voice polyphony will be required when using effects and auto accompaniment a. For professionals, polyphony up to 128 voices is preferable.
Auto Accompaniment
The auto accompaniment function allows you to accompany the playing of the instrument with a melody, which simplifies the task for an inexperienced musician.
Number of Voices
The presence of additional timbres gives the synthesizer the ability to imitate the sound of other instruments. This feature is useful for musicians working in the studio and suitable for children's entertainment. For those who are learning to play the synthesizer , a large number of timbres is not necessary.
Reverb
The reverb effect on the ah synthesizer simulates the natural decay of the keys sound, like on an acoustic piano.
Arpeggiator
This function allows you to play a specific combination of notes by pressing a single key.
sequencer
This is the ability to record music for later playback in the background.
Connectors
Pay attention to the presence of a headphone jack – this will allow you to play the instrument at any time of the day without disturbing other people. Amateurs and professionals will also find line, microphone inputs (which pass an external sound signal through the instrument) and USB / MIDI outputs for sound processing on a PC.
Food
The best option is the ability to power both from the mains and from batteries, but it all depends on where and how you plan to use the synthesizer .
Dimensions
For children, it is better to buy the most lightweight synthesizer up to 5 kg. For those who often take the synthesizer with them, it is better to choose a model weighing less than 15 kg. Professional tools usually have more impressive weight.
FAQ (frequently asked questions)
Which synthesizer manufacturers are the best?
The highest quality synthesizers are produced by brands such as Casio, Yamaha, Roland, Korg, Kurzweil. If you need a budget model, you should also pay attention to brands such as Denn, Medeli, Tessler.
Should you buy an expensive synthesizer as your first instrument?
Models with a high cost are best purchased if you already know how to play the synthesizer and are sure that you want to continue making music. Beginners should stop at models of the budget and middle price segment.
Summing up
Now you know what to look for when choosing a synthesizer for training. First of all, you should proceed from your own needs and budget so as not to overpay for unnecessary functions – then your first synthesizer will bring a lot of positive emotions and introduce you to the magical world of music.