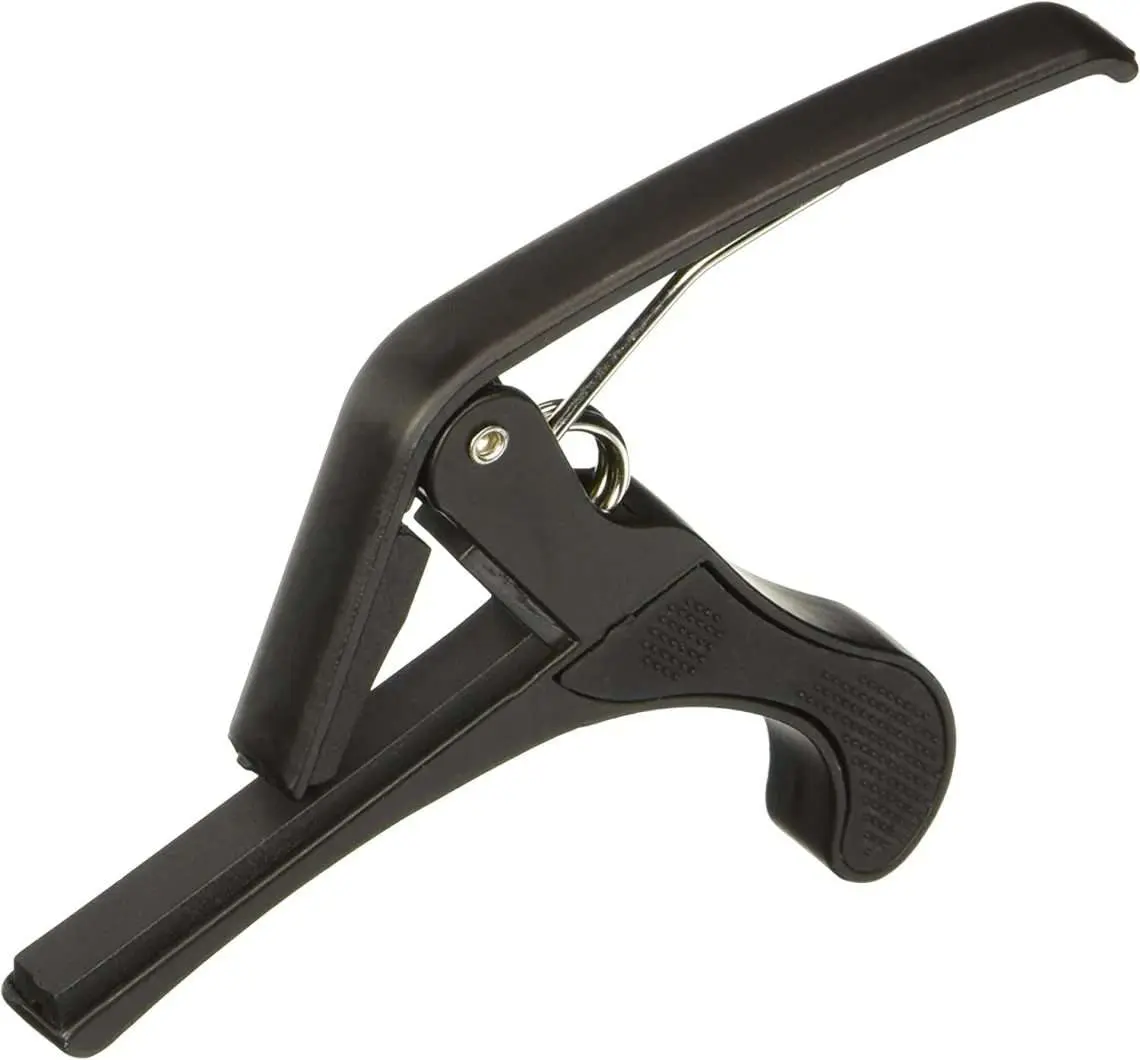 Capo for guitar – what is it and where to buy?
Hello, dear readers of my portal! In this article, we will analyze what is a guitar capo and why is it needed at all. Let's take a look at it first – what does it look like?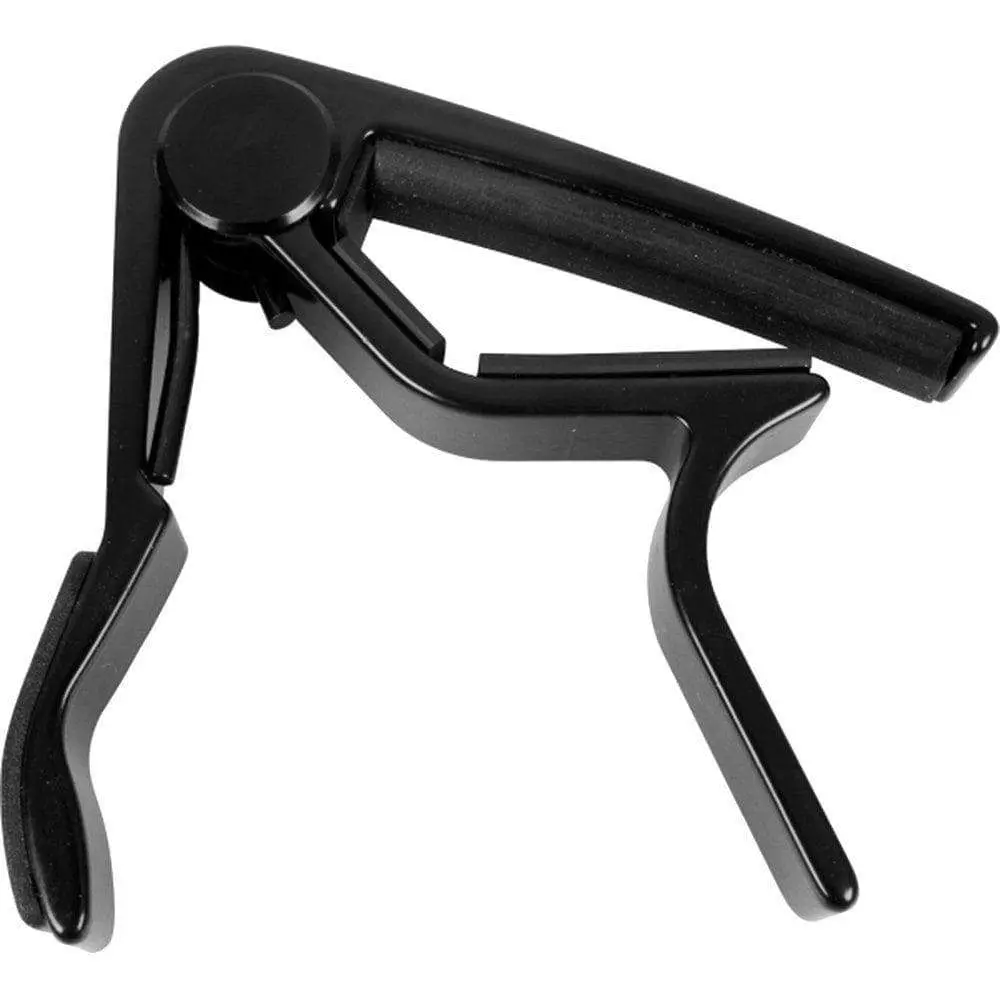 This thing is called a capo and attached to the strings. As you may have guessed, it is designed to clamp all the strings of the guitar at a certain fret.
By itself, it looks like a clothespin. Only in this case he clamps the strings. Usually, both gripping sides of the capo are rubberized for a precise grip. This ensures that every string is clamped, not just the extreme 1 and 6.
Why do you need a guitar capo?
There are several reasons that explain why you need a capo for a guitar:
Do-it-yourself capo: is it worth it?
Should I make a capo for an acoustic guitar? their own hands? There are several articles on the Internet on how to make a capo using, for example, a pencil and a couple of strong rubber bands. And the whole thing looks like this: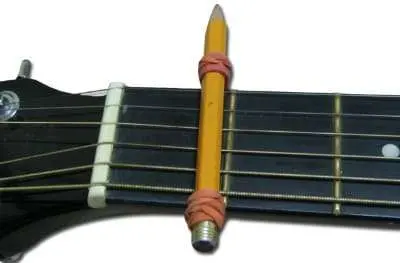 I want to say right away that the idea, to put it mildly, is not very good. It's not worth it. Why?
Guitar capo price
I really I recommend buying a capo if only because it develops an ear for music. Moreover, it is quite inexpensive. Guitar capo price starts literally from 100 rubles. You can buy a capo at any music store, but if you're not in a hurry, I would recommend looking on Aliexpress or Ebay – and ordering from there, because it will be much cheaper.
Look at capo prices (screenshot from aliexpress)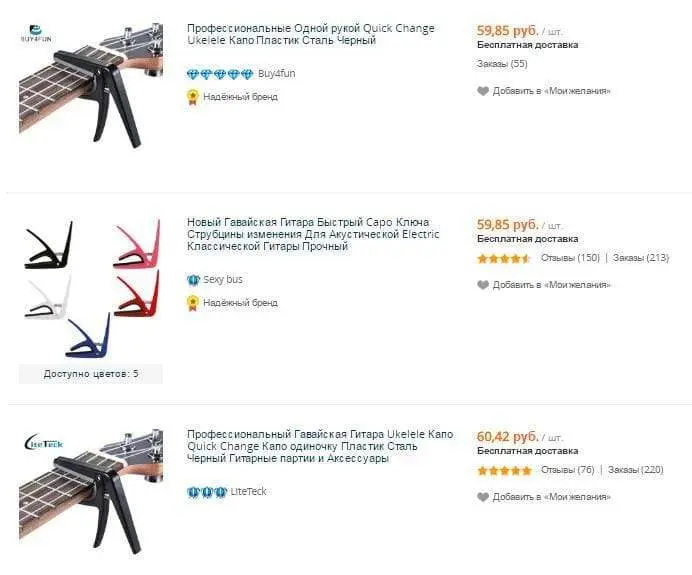 I always buy capos and strings from there, because musical paraphernalia is really expensive in Russia. For example, the price of a capo in Russia starts from 200-250 rubles, good strings cost almost 1000 rubles each.
Therefore, it is best to buy a capo on the Internet, abroad, on the most popular Aliexpress and Ebay trading platforms. Just go there, type in "capo" into the search, select one of the simplest ones – and order. However, prices for a capo are practically not limited by the upper bar, but it's not worth it. To play, the simplest capo is enough.