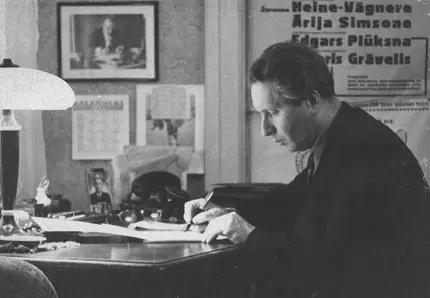 Arvid Yanovich Zhilinsky (Arvids Zilinskis) |
Arvids Zilinskis
Date of birth
31.03.1905
Date of death
31.10.1993
Profession
composer
Country
the USSR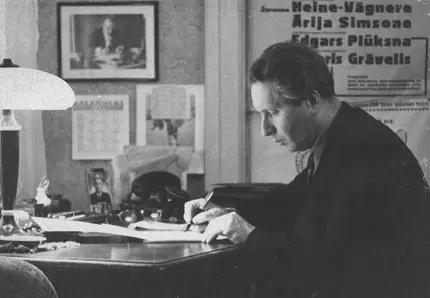 The famous Latvian Soviet composer Arvid Yanovich Zhilinsky (Arvid Zhilinskis) was born on March 31, 1905 in Sauka, Zemgale region, into a peasant family. My parents loved music: my mother sang folk songs beautifully, my father played the harmonica and violin. Noticing the son's musical abilities, which manifested themselves quite early, the parents began to teach him to play the piano.
During the First World War, the Zhilinsky family ended up in Kharkov. There, in 1916, Arvid began studying piano at the conservatory. Returning to Latvia, Zhilinsky continued his musical education at the Riga Conservatory in the piano class of B. Rogge. In 1927 he graduated from the conservatory as a pianist, during 1928-1933 he also received a composer education in the composition class of J. Vitola. At the same time, since 1927, he has been teaching at the piano conservatory, giving many concerts.
Beginning in the 30s, Zhilinsky's first works appeared. The composer works in various genres. His creative portfolio includes the children's ballet Marité (1941), the Piano Concerto (1946), the Ballet Suite for Symphony Orchestra (1947), the musical comedy In the Land of the Blue Lakes (1954), the operettas The Six Little Drummers (1955), The Boys from the Amber Coast (1964), The Mystery of the Red Marble (1969), the operas The Golden Horse (1965), The Breeze (1970), the ballets Spriditis and Cipollino, six cantatas, works for pianoforte, violin, cello, organ, horn, choral and solo songs, romances, music for films and drama performances, adaptations of Latvian folk songs and other compositions.
People's Artist of the USSR (1983). Arvid Zhilinsky died on October 31, 1993 in Riga.
L. Mikheeva, A. Orelovich