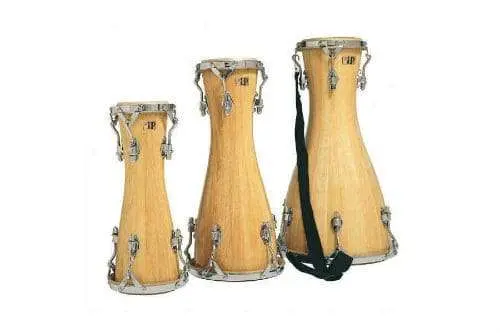 Bata: description of the instrument, composition, varieties, sound, playing technique
Bata is a percussion instrument. It is classified as a membranophone. It is part of the culture of the southwestern peoples of Nigeria. Together with African slaves, the drum came to Cuba. Since the XNUMXth century, the baht has been used by musicians in the United States.
Tool device
Externally, the instrument resembles an hourglass. The body is made from solid wood. There are 2 methods of making the case. In one, the desired shape is carved from a single piece of wood. In another, several wooden parts are glued into one.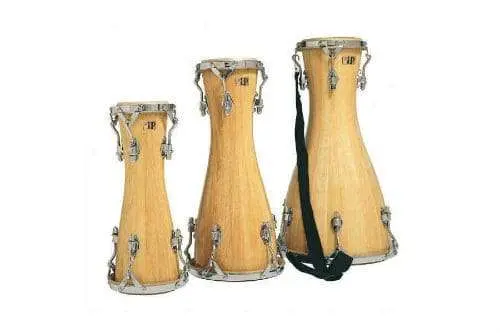 The design is characterized by the presence of two membranes. Both membranes are stretched on two opposite sides of the body. Production material – animal skin. Initially, the membrane was fixed with cut strips of leather. Modern models are fastened with cords and metal latches.
Varieties
The most common 3 types of baht:
Iya. Large drum. Rows of bells are tied near the edges. The bells are hollow, with filling inside. When playing, they create additional noise. Iya is used for accompaniment.
Itolele. The body is not too big. The sound is dominated by medium frequencies.
Okonkolo. The smallest type of African membranophone. The sound range is small. It is customary to play the part of the rhythm section on it.
All 3 types are usually used simultaneously by one group. On any type of membranophone, musicians play while sitting. The instrument is placed on the knees, the sound is extracted with a palm strike.
Bata Fantasy Percussion masterpiece