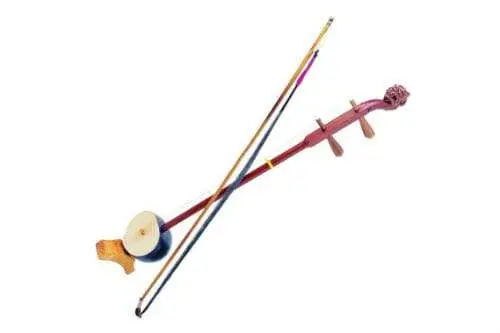 Banhu: description of the instrument, composition, types, sound, how to play
Banhu is a stringed bowed musical instrument, one of the varieties of the Chinese huqin violin. Invented around the XNUMXth century in China, it became widespread in the north of the country. "Ban" is translated as "a piece of wood", "hu" is short for "huqin".
The body is made of coconut shell and covered with a flat wooden soundboard. From the small round body comes a long bamboo two-string neck, which ends with a head with two large pegs. There are no frets on the fretboard. The total length reaches 70 cm, the bow is 15-20 cm longer. The strings are tuned in fifths (d2-a1). It has a high piercing sound.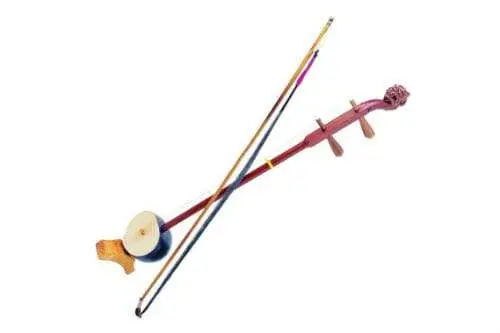 There are three types of instrument:
low register;
middle register;
high register.
The banhu is played while sitting, with the body resting against the left leg of the musician. During the Play, the musician holds the neck vertically, slightly presses the strings with the fingers of his left hand, and moves the bow between the strings with his right hand.
Since the XNUMXth century, the banhu has served as an accompaniment to performances of traditional Chinese opera. The Chinese name for the opera "banghi" ("bangzi") gave the instrument a second name – "banghu" ("banzhu"). It has been used in the orchestra since the last century.