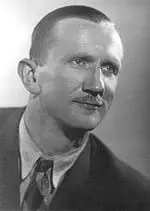 Leonid Ernestovich Vigner |
Leonid Vigner
Date of birth
1906
Date of death
2001
Profession
conductor
Country
the USSR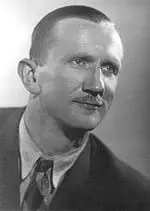 People's Artist of the Latvian SSR (1955), Laureate of the State Prize of the Latvian SSR (1957).
The first teacher of the future conductor was his father Ernest Wigner, a major Latvian musical figure of the late 1920th and early XNUMXth centuries. The young musician received a versatile education at the Riga Conservatory, where, having entered in XNUMX, he studied four specialties at once – composition, conducting, organ and percussion instruments. Wigner studied conducting under the guidance of E. Cooper and G. Schneefoht.
The independent activity of the musician began in 1930. He conducts many choirs, performs in concerts, and bears a heavy load during the summer symphony seasons. Even then, Wigner proved himself to be an energetic master with rich musical erudition. After the liberation of Latvia from the fascist occupiers, Wigner worked as the chief conductor of the Latvian Opera and Ballet Theater (1944-1949), and since 1949 he has been almost permanently head of the Latvian Radio and Television Symphony Orchestra. Hundreds of works were performed during this time by groups under the direction of Wigner. Critics have repeatedly emphasized the repertory "universality" of the artist. Latvian music lovers got acquainted with many works by classical and contemporary composers in his interpretation. A huge merit belongs to Wigner in the promotion of the best samples of the music of Soviet Latvia. He was the first performer of many works by Y. Ivanov, M. Zarin, Yaz. Medyn, A. Skulte, J. Kshitis, L. Garuta and others. Vigaer also performs with the choirs of the republic. He is an indispensable participant in traditional song festivals in Latvia. The musician pays considerable attention to pedagogical activity at the Latvian Conservatory.
L. Grigoriev, J. Platek, 1969