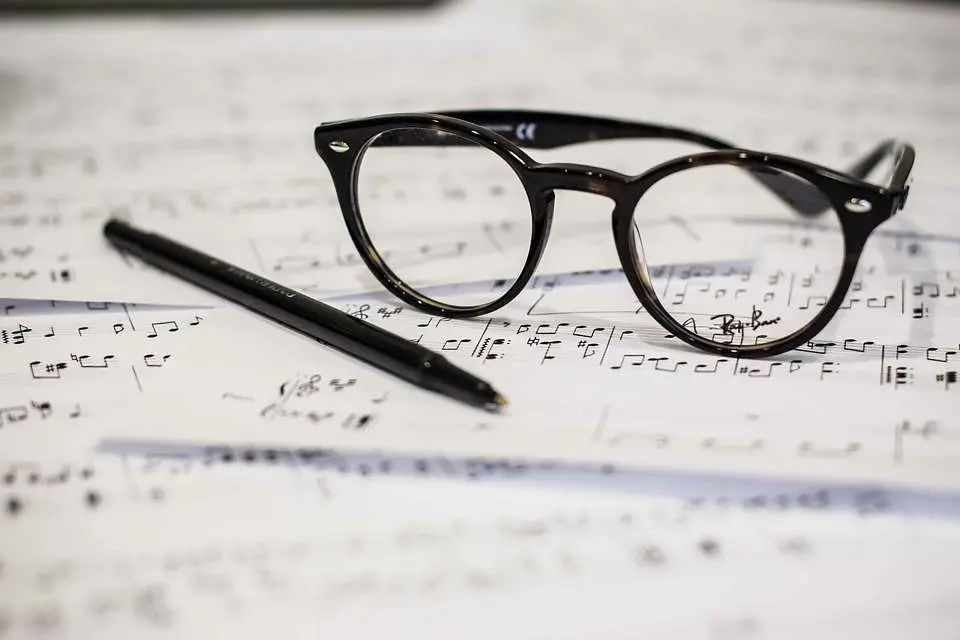 Understanding the game, or how to learn songs effectively?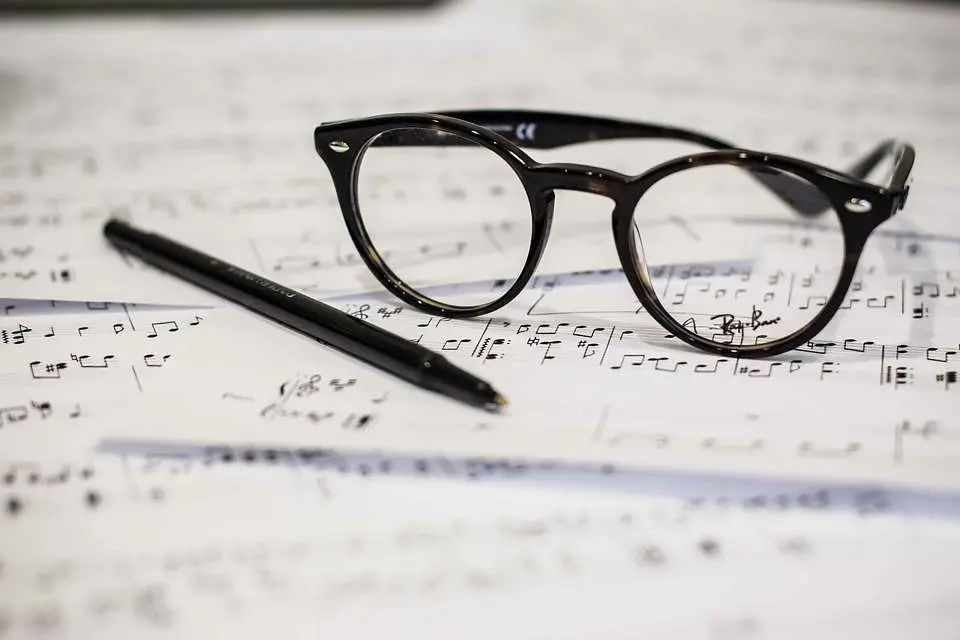 It was about 15 years ago, maybe more, I was about 10-12 years old … Concert hall in Kołobrzeg town hall. Dozens of people in the audience, parents, students, the teaching staff of the Music School, and only me on the stage. Back then, I was playing a solo piece on the classical guitar, although the instrument is of no great importance here. It was going well, I was slipping through the next parts of the piece, although I felt a lot of stress, but as long as there was no slip of a finger or mistake, I played live. Unfortunately, however, up to a point, the point where I just stopped, completely not knowing what happened and what to do next.
Emptiness in my head, I do not know what to do next, in a split second thoughts flashed through my mind: "I know this piece, I have played it dozens, if not hundreds of times! What happened, get a grip! ". I had a few seconds to make up my mind so it was more important to act instinctively than to think about anything. I decided to start over. Just like on the first try, now everything was going well too, I didn't even think about what I was playing, the fingers were practically playing by themselves, and I was wondering how I could have made a mistake, I imagined the sheet of music for this piece to remember the moment where I stayed. When it occurred to me that the notes would not appear before my eyes, I counted on … my fingers. I thought that they would "do" the whole job for me, that it was a temporary eclipse, that now, probably like a speeding acrobat jumping over a goat, I will somehow get through this place and finish the piece beautifully. I was getting closer, I played flawlessly, until … the same place where I stopped before. There was silence again, the audience didn't know if it was over or if they should clap. I already knew that, unfortunately, "I stopped on this horse", and I cannot afford another run-up. I played the last few bars and finished the piece as I left the stage with great shame.
You will think "but you must have been unlucky! After all, you knew the song by heart. You wrote yourself that the fingers practically played themselves! ". That was where the problem was. I decided that since practicing a piece many times, I was able to play it at home almost with my eyes closed while thinking, for example, about the upcoming dinner, then in a concert hall I would not have to go to the so-called state of concentration and think about the piece.
As you know, it turned out otherwise. A few lessons can be drawn from this story, for example about disregarding the seemingly harmless "opponent", nonchalance, or simply being concentrated in every stage situation. However, you can also approach it purely substantively, in this way we will "pass" all the previous points!
The chords mentioned in the previous article form the so-called harmonic sequences. They are arranged in our minds as certain kinds of words, sentences that have their own accents and gravities. Understanding how a piece is harmoniously structured, plus – having some chord navigation skills, we are able to improvise something in such crisis moments, which will represent the harmony that is present in the piece in a given place. Let me give you an example of the song "Stand By Me":
It is a notation of only the notes, beginning musicians learn beat by measure, note by note, not really understanding anything except the task of reading a piece. Mistake! When we find harmony in these notes, i.e. chords, chords, triads – let us write them down, it will help us better understand and remember the piece, because there will be much less information: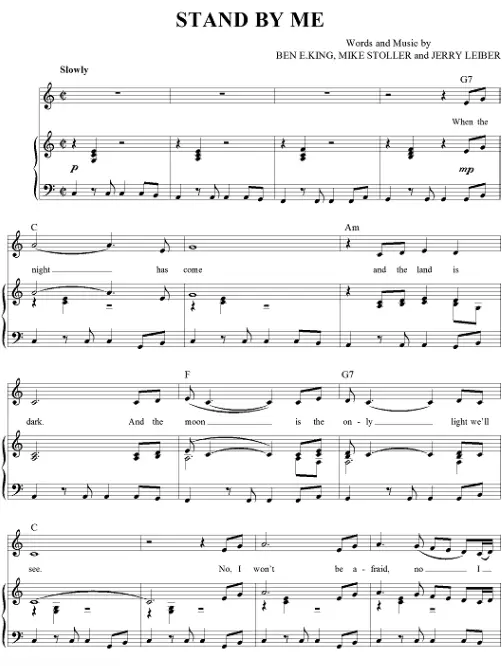 In this passage, we only have 6 chords, that's a lot less than the notes you wrote down, right? When we add the ability to build chords, auditory knowledge of the melody and rhythm, it may turn out that we will be able to play this piece without using notes!
Most of the audience will probably not even notice that there was a mistake because no stressful situation arose, nor was there any clash in the reception of the piece. Knowing the chords, getting familiar with the piece, writing down the form (number of bars, parts of the piece) will allow us to get to know the piece we want to learn much deeper than just teaching our fingers to play the notes in sequence! I wish you that such a situation will never happen to you, but if anything, be prepared and always focused, confident but not disrespectful. Thorough preparation always helps, also develops. Solid work on the songs, educates us, disciplines us, causes that we enter the level below which we simply will never want to go down, and we take each next musical challenge with greater awareness, we know more, understand more = we sound better, play better!