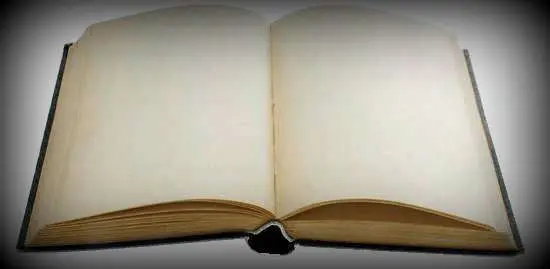 Semi-hollow electric guitars
Electric guitars of the semi-hollow body type, also often called semi-acoustic or archtop, stand out from other models of electric guitars due to the resonance box mounted in them. This element cannot be found in Stratocasters, Telecasters, or any other versions of electric guitars. Of course, a guitar of this type is still undoubtedly more of an electric guitar than an electro-acoustic one, but this soundboard has a very important function in terms of shaping the sound. Thanks to the existence of an acoustic space inside the body of the instrument, we have the opportunity to obtain a fuller and at the same time warmer sound with such an additional flavor that cannot be found in ordinary electrics.
And for this reason, semi-hollow body electric guitars are so often used in blues and jazz music, among others. These are also instruments dedicated to more experienced musicians who are looking for a unique sound. In this article, we will try to present the profiles of three unique guitars of this type that have gained great recognition and popularity among guitarists around the world.
LTD XTone PS 1
LTD XTone PS 1 is a real masterpiece that will satisfy the ear of both the player and the listener. The body of the instrument is made of mahogany, maple neck and rosewood fingerboard. Two ESP LH-150 pickups, four potentiometers and a three-position switch are responsible for the sound. This model has an interesting color scheme, so here the guitarist has a lot to choose from. As for the sound, it is a very versatile instrument and it will work well in jazz, blues, rock and even in something heavier. LTD XTone PS 1 – YouTube
Ibanez ASV100FMD
The Ibanez ASV100FMD is a beautiful, perfectly made instrument from the Artstar series. The guitar clearly refers to the classic hollow-body constructions with a convex top plate, the most popular representative of which is the iconic Gibson ES-335. The body of the ASV100FMD is made of maple, the neck is glued to the maple and mahogany body, and the fingerboard is cut from ebony. The whole thing is factory antiqued, including metal fittings: keys, bridge and transducer covers. On board you will find two humbucker type pickups, 4 potentiometers for volume and timbre, and two three-position switches. One is responsible for selecting the pickup, the other allows you to disconnect or change the connection of the neck pickup coils. Artstar has been pampered down to the smallest detail, even the rounded ends of the sills have been taken care of. A unique instrument for a true connoisseur of sounds from the past. The manufacturer managed to create a guitar that not only looks like a vintage model, but also sounds and responds to the game to a large extent, just like this type of instrument from previous years. Ibanez ASV100FMD – YouTube
Gretsch G5622T CB
Gretsch is not only a brand, but a kind of role model that has shaped the history of music and created the individual sound of guitarists all over the world. The company became famous mainly for its fantastic hollow body and semi-hollow body guitars, which were originally fond of jazz and bluesman musicians. The G5622T is a classic design, but this time with a narrow "Double Cutaway Thinline" body made of maple and 44 mm deep. Also on a maple neck there is a rosewood fingerboard with 22 medium jumbo frets. Two Super HiLoTron pickups provide a classic, fat sound and the built-in Bigsby Licensed B70 bridge completes the whole with a great look and a great vibrato effect. The G5622 is a very elegant, well-crafted guitar that can surprise you with its updated functions, while remaining true to the signature sound that is an essential element of rock'n'roll. Gretsch G5622T CB Electromatic Walnut – YouTube
Summation
Three six-string semi-hollow electric guitars from various manufacturers are presented. Each of them sounds really good and is worth paying attention to. This type of guitar sounds really special and has something that other electric models unfortunately lack. And the users and ardent supporters of this type of guitars were, among others Joe Pass, Pat Metheny, BB King, Dave Grohl.