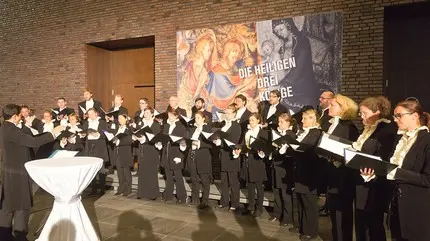 Choir of Cologne Cathedral (Das Vokalensemble Kölner Dom) |
Cologne Cathedral Vocal Ensemble
City
Cologne
Year of foundation
1996
A type
choirs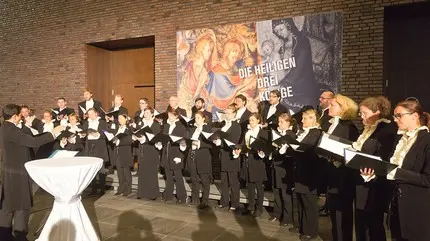 The choir of the Cologne Cathedral has existed since 1996. The members of the singing ensemble mostly have a professional musical education, as well as experience in chamber choirs and church communities. Like other temple groups, the choir actively participates in worship services, concerts and other events held in the Cologne Cathedral. Sunday and holiday services are broadcast on the church radio portal – www.domradio.de.
The group's repertoire includes choral music from several centuries, from the Renaissance to the present day. The high professional level of the church choir is evidenced by the fact that the group is often invited to perform major vocal and symphonic works – for example, Bach's "Passion for Matthew" and "Passion for John", Mozart's Solemn Mass, Haydn's "Creation of the World" oratorio, German Requiem Brahms, Britten's War Requiem, oratorio-passion "Deus Passus" by Wolfgang Rihm.
Since 2008, the Choir has been actively collaborating with the renowned Gurzenich chamber orchestra (Cologne), with which he has performed many interesting performances. The team has recorded several CDs with organ masses by Louis Vierne, Charles-Marie Widor, Jean Lenglet.
The choir of the Cologne Cathedral gained fame outside its city and country. His concert tours have taken place in England, Ireland, Italy, Greece, the Netherlands and Austria. The Choir of the Cologne Cathedral took part in the International Festival of Sacred Music and Art in Rome and Loreto (2004). Several times the Choir performed at Christmas concerts, which were broadcast live on West German television.
Source: Moscow Philharmonic website