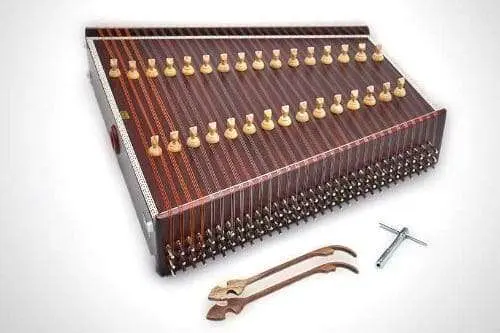 Santur: description of the instrument, structure, sound, history, how to play
Santur is an ancient stringed percussion musical instrument, common in eastern countries.
The peculiarity of the Iranian santoor is that the deck (body) is made in the form of a trapezoid of selected wood, and metal pegs (string holders) are located on the sides. Each stand passes four strings of the same note through itself, resulting in a very rich and harmonious sound.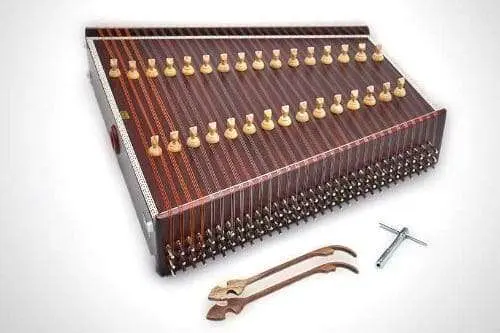 The music created by the santur has swept through the centuries and has come down to our time. Many historical treatises mentioned the existence of this musical instrument, especially the Torah. The creation of the santur was carried out under the influence of the Jewish prophet and King David. Legend has it that he was the creator of a number of musical instruments. In translation, "santur" means "pluck the strings", and comes from the Greek word "psanterina". It was under this name that he was mentioned in the holy book of the Torah.
To play the santurn, two small wooden sticks with blades extended at the ends are used. Such miniature hammers are called mizrabs. There are also various key settings, the sound can be in the key of G (G), A (A) or C (B).
Persian Santur - Chaharmezrab Nava | سنتور - چهارمضراب نوا