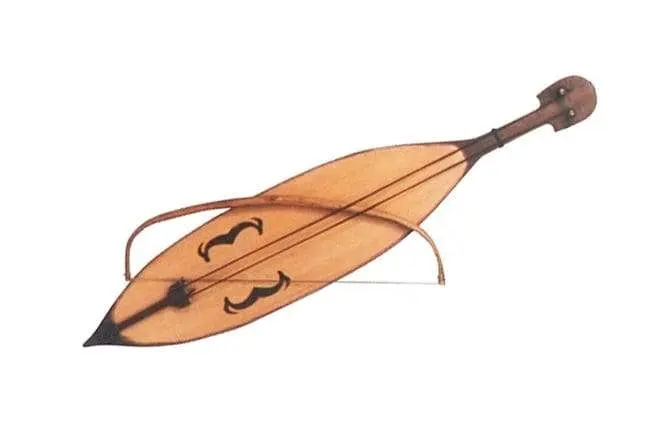 Abhartsa: what is it, instrument design, sound, how to play
The Abhartsa is an ancient stringed musical instrument played with a curved bow. Presumably, she appeared at the same time on the territory of Georgia and Abkhazia and was a "relative" of the famous chonguri and panduri.
Reasons for popularity
The unpretentious design, small dimensions, pleasant sound made the Abhartsu very popular at that time. It was often used by musicians for accompaniment. Under its sad sounds, the singers sang solo songs, recited poems glorifying the heroes.
Design
The body had the shape of an elongated narrow boat. Its length reached 48 cm. It was carved from a single piece of wood. From above it was flat and smooth. The upper platform did not have resonator holes.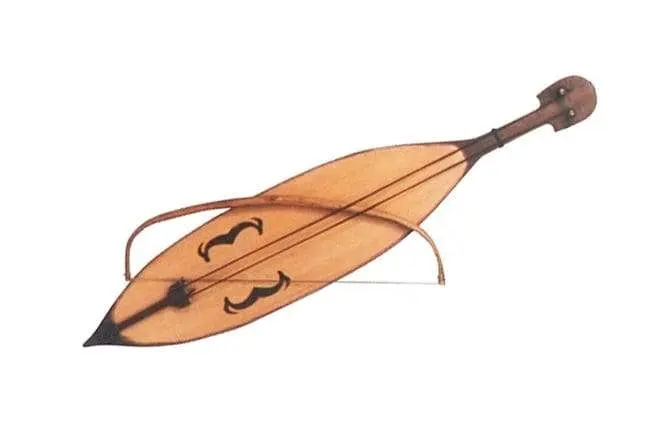 The lower part of the body was elongated and slightly pointed. A short neck with two pegs for strings was attached to its upper part with the help of glue.
A small threshold was glued to a flat area. 2 elastic threads were pulled over the pegs and the nut. They were made from horsehair. Sounds were extracted with the help of a bow, curved in the shape of a bow. A thread of elastic horsehair was also pulled over the bow.
How to play Abhartese
It is played while sitting, holding the lower narrow part of the body between the knees. Hold the instrument vertically, leaning the neck against the left shoulder. The bow is taken in the right hand. They are carried out along the stretched veins, touching them at the same time and extracting various notes. Thanks to horsehair strings, any melody sounds soft, drawn out and sad in Abkhar.