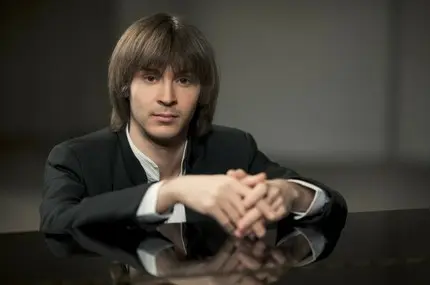 Philip Igorevich Kopachevsky |
Philipp Kopachevsky
Date of birth
22.02.1990
Profession
pianist
Country
Russia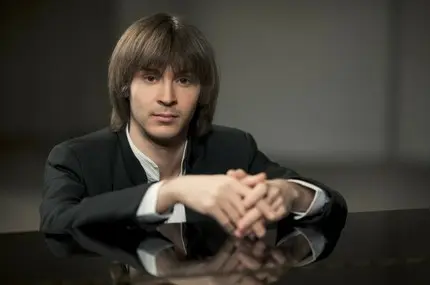 Laureate of international competitions, soloist of the Moscow Philharmonic, pianist Philip Kopachevsky has won the love and recognition of the public. His concerts are held in Great Britain, Germany, Austria, Switzerland, USA, Netherlands, France, Italy, Greece, Poland, Spain, Montenegro, Estonia, Lithuania and in many cities of Russia. Philippe gained particular popularity in Japan, where he recorded a disc with Chopin's works by order of the NHK television company.
Philip Kopachevsky was born in 1990 in Moscow. Graduated from the Central Music School, the Moscow Conservatory and postgraduate studies (class of Professor Sergei Dorensky). Laureate of eight international competitions, including the X Schubert Piano Competition (Germany) and the Enschede Piano Competition (Netherlands). Performs with the Svetlanov State Orchestra of Russia, the Mariinsky Theater Symphony Orchestra, the Tchaikovsky Symphony Orchestra, the Russian National Orchestra, the National Philharmonic Orchestra of Russia, the New Russia State Symphony Orchestra, the Moscow Philharmonic Academic Symphony Orchestra, the St. Petersburg Philharmonic Academic Symphony Orchestra, the orchestra Moscow theater "Novaya Opera", English Chamber Orchestra, orchestras Sinfonia Varsovia, Filarmonica de Toscanini, Milan Verdi Symphony Orchestra, Orchester National d'Ile-de-France and others.
Participated in many international festivals, including the Miami Piano Festival, Arts Naples World Festival (USA), the Steinway International Festival (USA), in Annecy and Colmar (France), in memory of Rostropovich (Baku), Baltic Seasons ( Kaliningrad), "Vladimir Spivakov invites", "Stars on Baikal", Crescendo, "Denis Matsuev invites", named after A. D. Sakharov (Nizhny Novgorod), in memory of V. Lothar-Shevchenko (Novosibirsk). He took part in the world premiere of the ballet Without by choreographer Benjamin Millepied at the Mariinsky Theatre. Among Kopachevsky's chamber ensemble partners are David Geringas, Dmitry Sitkovetsky, Julian Rakhlin, Pavel Nersesyan, Alexander Gindin, Andrey Baranov, Alexander Buzlov, Nikita Borisoglebsky, Pavel Milyukov, Alexander Ramm, Narek Akhnazaryan, Valery Sokolov, Boris Andrianov and others.
He has collaborated with famous conductors, including Mstislav Rostropovich, Valery Gergiev, Vladimir Spivakov, Mikhail Pletnev, Yuri Bashmet, Alexander Dmitriev, Stanislav Kochanovsky, Conrad van Alphen, Charles Olivieri-Monroe, Evgeny Bushkov, Maxim Vengerov, Paul Watkins. On the stage of the Rachmaninoff Concert Hall, Philharmonic-2 performed all Tchaikovsky's piano concertos in one evening, accompanied by the Svetlanov State Orchestra of Russia (conductor Stanislav Kochanovsky). In the 2016/2017 season, he gave a solo concert in the Great Hall of the Conservatory. He has released two albums of works by romantic composers, and is working on recording Brahms' works. Member of the project "Stars of the XXI century" of the Moscow Philharmonic, one of its most sought-after soloists.