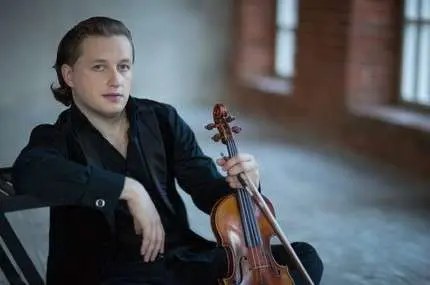 Pavel Milyukov
Date of birth
1984
Profession
instrumentalist
Country
Russia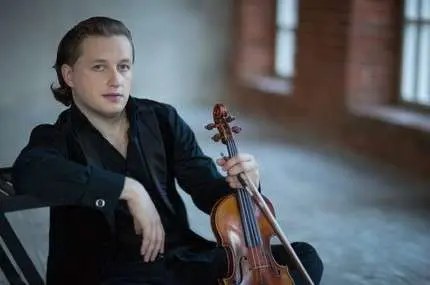 Pavel Milyukov is a laureate, bronze medal winner of the XV International Tchaikovsky Competition (Moscow, 2015) and many other prestigious music competitions, including the R. Canetti Competition (2005, Hungary), N. Paganini Competition (Moscow, 2007) ), D. Oistrakh (Moscow, 2008), A. Khachaturian (Yerevan, 2012), I International Violin Competition in Astana (2008, Kazakhstan), I All-Russian Music Competition (Moscow, 2010), VIII Seoul International Violin Competition (2012, South Korea).
The violinist conducts an active concert activity: he tours in Austria, Belgium, Germany, Hungary, Switzerland, Italy, Spain, Finland, Sweden, Greece, South and North Korea, China and in many cities of Russia, where he also gives master classes. His performances are held on the largest national stages, including the Tchaikovsky Concert Hall, the Great Hall of the Moscow Conservatory, the Concert Hall of the Mariinsky Theater.
The artist collaborates with leading Russian and foreign ensembles: the State Academic Symphony Orchestra of Russia named after E.F. Svetlanov, the Academic Symphony Orchestra of the Moscow Philharmonic, the Mariinsky Theater Orchestra, the Bolshoi Symphony Orchestra named after P.I. Tchaikovsky, the Moscow State Academic Symphony Orchestra p / u P Kogan, the Ural Academic Philharmonic Orchestra, the Swedish Brass Band, the Youth Philharmonic Orchestra of the Baltic Sea.
Among the conductors with whom the artist cooperates, — V. Gergiev, V. Spivakov, V. Fedoseev, M. Pletnev, Yu. Simonov, K. Jarvi, A. Sladkovsky, V. Petrenko, J. Conlon, R. Canetti.
The violinist was twice awarded scholarships from the St. Petersburg House of Music and Joint Stock Bank Rossiya (2008, 2009). Since 2007 – soloist of the St. Petersburg House of Music. Since 2012, the violinist has been a soloist of the Moscow State Academic Philharmonic. For many years, Pavel Milyukov has been a participant in the Stars of the XNUMXst Century program, conducted by the Moscow Philharmonic with the support of the Ministry of Culture of the Russian Federation and aimed at promoting young talented Russian musicians in Moscow and the regions of Russia.
Pavel Milyukov graduated from the Moscow Conservatory (class of the People's Artist of Russia, Professor V. M. Ivanov), continued his studies at the Vienna Conservatory (class of Professor B. Kushnir). The artist plays the Guarneri Ex-Szigeti violin, kindly provided by one of the Swiss funds.
In 2016, Pavel Milyukov was awarded the Order of Friendship.