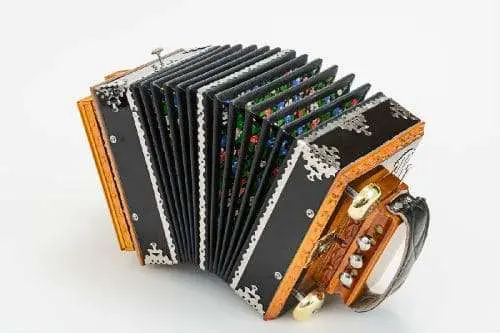 Saratov accordion: instrument design, history of origin, use
Among the variety of Russian musical instruments, the accordion is truly loved and recognizable by everyone. What kind of harmonica has not been invented. Masters from different provinces relied on the traditions and customs of antiquity, but tried to bring something of their own to the instrument, putting a piece of their soul into it.
The Saratov accordion is perhaps the most famous version of the musical instrument. Its distinguishing feature is small bells located on the left semi-body above and below.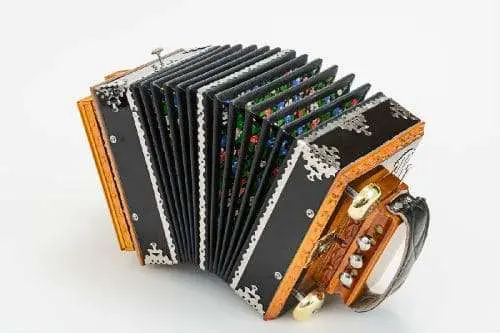 The history of the origin of the Saratov harmonica dates back to the middle of the 1870th century. It is known for certain about the first workshop that opened in Saratov in XNUMX. Nikolai Gennadyevich Karelin worked in it, working on the creation of an accordion with a special sounding power and an unusual timbre.
The design of the accordion looks quite interesting. Initially, it consisted of 10 buttons, allowing you to extract different sounds. Later, there were 12 buttons. An air valve was located on the left side, which allows you to almost silently get rid of excess air from the furs.
Initially, the craftsmen produced "piece goods". Each harmonica looked like a real work of art. The case was decorated with inlaid precious wood, copper, cupronickel and steel, and furs were made of silk and satin. Sometimes they were painted in unusual colors or folk painting motifs were used, and varnished on top. Today, the production of Saratovka has become serial, but has not lost its uniqueness and originality.
The Saratov accordion is a five-voice instrument with a complex arrangement of voice bars (some of which can be turned off if necessary) and double valves that open when one key is pressed. It is possible to tune in different keys of the major scale (most often "C-major").
On the harmonica, you can play not only ditties and folk songs, but also romances. The beautiful sound of the instrument will not leave anyone indifferent.
Гармонь Саратовская с колокольчиками.