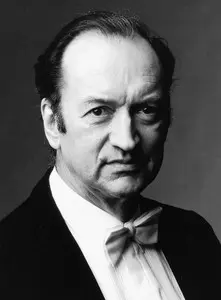 Nicholas Harnoncourt
Date of birth
06.12.1929
Date of death
05.03.2016
Profession
conductor, instrumentalist
Country
Austria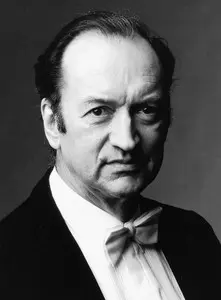 Nikolaus Harnoncourt, conductor, cellist, philosopher and musicologist, is one of the key figures in the musical life of Europe and the whole world.
Count Johann Nicolaus de la Fontaine and d'Harnoncourt – Fearless (Johann Nicolaus Graf de la Fontaine und d'Harnoncourt-Unverzagt) – the offspring of one of the most noble noble families in Europe. The crusader knights and poets, diplomats and politicians of the Harnoncourt family have played an important role in European history since the 14th century. On the maternal side, Arnoncourt is related to the Habsburg family, but the great conductor does not consider his origin to be something particularly important. He was born in Berlin, grew up in Graz, studied in Salzburg and Vienna.
Antipodes Karayana
The first half of the musical life of Nikolaus Harnoncourt passed under the sign of Herbert von Karajan. In 1952, Karajan personally invited the 23-year-old cellist to join the Vienna Symphony Orchestra (Wiener Symphoniker) then headed by him. "I was one of forty candidates for this seat," Harnoncourt recalled. "Karayan immediately noticed me and whispered to the director of the orchestra, saying that this is worth taking already for the way he behaves."
The years spent in the orchestra became the most difficult for him in his life (he quit only in 1969, when, at the age of forty, he began a serious career as a conductor). The policy that Karajan pursued in relation to Harnoncourt, a competitor, apparently instinctively sensing in him a future winner, can be called systematic persecution: for example, he set a condition in Salzburg and Vienna: "either I, or he."
Consentus Musikus: chamber revolution
In 1953, Nikolaus Harnoncourt and his wife Alice, a violinist in the same orchestra, and several other friends founded the Concentus Musicus Wien ensemble. The ensemble, which for the first twenty years gathered for rehearsals in the drawing room of the Arnoncourts, began experiments with sound: ancient instruments were rented from museums, scores and other sources were studied.
And indeed: "boring" old music sounded in a new way. An innovative approach gave new life to forgotten and overplayed compositions. His revolutionary practice of "historically informed interpretation" resurrected the music of the Renaissance and Baroque eras. "Each music requires its own sound", is the credo of Harnoncourt the musician. The father of authenticity, he himself never uses the word in vain.
Bach, Beethoven, Gershwin
Arnoncourt thinks globally, the most significant projects he has implemented in collaboration with the world's largest orchestras include the Beethoven symphony cycle, the Monteverdi opera cycle, the Bach cantata cycle (together with Gustav Leonhard). Harnoncourt is the original interpreter of Verdi and Janacek. The "resurrectionist" of early music, on his eightieth birthday he gave himself a performance of Gershwin's Porgy and Bess.
Harnoncourt's biographer Monica Mertl once wrote that he, like his favorite hero Don Quixote, seems to be constantly asking himself the question: "Well, where is the next feat?"
Anastasia Rakhmanova, dw.com