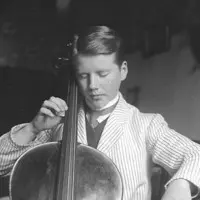 Tauno Hannikainen
Date of birth
26.02.1896
Date of death
12.10.1968
Profession
conductor, instrumentalist
Country
Finland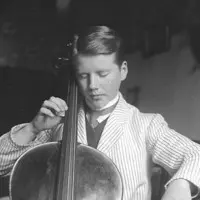 Tauno Hannikainen was perhaps the most famous conductor in Finland. His creative activity began in the twenties, and since then he has played an important role in the musical life of his country. One of the representatives of a hereditary musical family, the son of the famous choir conductor and composer Pekka Juhani Hannikainen, he graduated from the Helsinki Conservatory with two specialties – cello and conducting. After that, Hannikainen took lessons from Pablo Casals and initially performed as a cellist.
Hannikainen's debut as a conductor took place in 1921 at the Helsinki Opera House, where he then conducted for many years, and Hannikainen first took the podium at the symphony orchestra in 1927 in the city of Turku. In the XNUMXs, Hannikainen managed to win recognition in his homeland, performing in numerous concerts and performances, as well as playing the cello in the Hannikainen trio.
In 1941, the artist moved to the United States, where he lived for ten years. Here he performed with the best orchestras in the country, and it was during these years that his talent unfolded to the full. For the last three years of his stay overseas, Hannikainen served as chief conductor of the Chicago Orchestra. Returning then to his homeland, he headed the Helsinki City Orchestra, which significantly reduced its artistic level during the war years. Hannikainen was able to quickly raise the team, and this, in turn, brought a new impetus to the musical life of the Finnish capital, drew the attention of Helsinki residents to symphonic music – foreign and domestic. Especially great are the merits of Hannikainen in promoting the work of J. Sibelius at home and abroad, one of the best interpreters of whose music he was. The achievements of this artist in the musical education of young people are also great. While still in the United States, he led a youth orchestra, and when he returned to his homeland, he created a similar group in Helsinki.
In 1963, Hannikainen left the direction of the Helsinki Orchestra and retired. However, he did not stop touring, he performed a lot both in Finland and in other countries. Since 1955, when the conductor first visited the USSR, he visited our country almost every year as a guest performer, as well as a member of the jury and a guest of the Tchaikovsky competitions. Hannikainen gave concerts in many cities of the USSR, but he developed a particularly close collaboration with the Leningrad Philharmonic Orchestra. Restrained, full of inner strength, Hannikainen's conducting manner fell in love with Soviet listeners and musicians. Our press has repeatedly noted the merits of this conductor as a "heartfelt interpreter of classical music", who performed the works of Sibelius with special brilliance.
L. Grigoriev, J. Platek, 1969