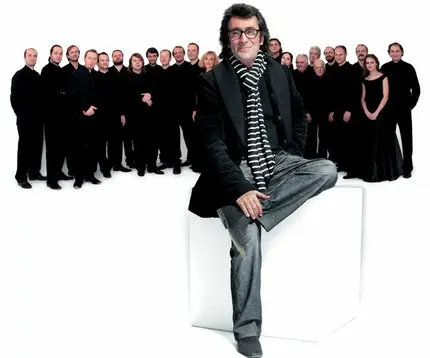 Moscow Soloists
City
Moscow
Year of foundation
1992
A type
orchestra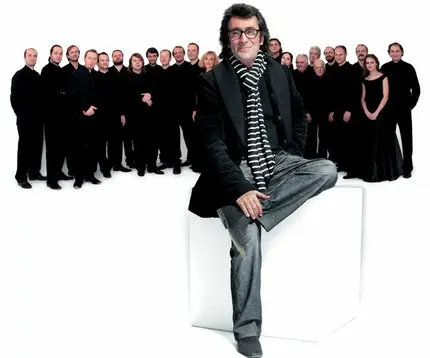 Artistic director, conductor and soloist – Yuri Bashmet.
The debut of the Moscow Soloists Chamber Ensemble took place on May 19, 1992 on the stage of the Great Hall of the Moscow Conservatory, and on May 21 on the stage of the Pleyel Hall in Paris in France. The ensemble successfully performed on the stage of such famous and prestigious concert halls as Carnegie Hall in New York, the Great Hall of the Moscow Conservatory, the Concertgebouw in Amsterdam, the Suntory Hall in Tokyo, the Barbican Hall in London, the Tivoli in Copenhagen, and also in the Berlin Philharmonic and in Wellington (New Zealand).
S. Richter (piano), G. Kremer (violin), M. Rostropovich (cello), V. Tretyakov (violin), M. Vengerov (violin), V. Repin (violin), S. Chang (violin, USA), B. Hendrix (soprano, USA), J. Galway (flute, USA), N. Gutman (cello), L. Harrel (cello, USA), M. Brunello (cello, Italy), T. Quasthoff (bass, Germany) and many others.
In 1994, the Moscow Soloists, together with G. Kremer and M. Rostropovich, recorded a CD for EMI. The ensemble's disc with recordings of works by D. Shostakovich and I. Brahms, released by Sony Classics, was noted by critics of STRAD magazine as "the best record of the year" and was nominated for a Grammy award. The Ensemble was again among the Grammy nominees in 2006 for a disc with a recording of chamber symphonies by D. Shostakovich, G. Sviridov and M. Weinberg. In 2007, the Moscow Soloists were awarded the Grammy Award for recording works by I. Stravinsky and S. Prokofiev.
The ensemble has repeatedly taken part in many music festivals, including the festival named after. M. Rostropovich in Evian (France), Music Festival in Montreux (Switzerland), Sydney Music Festival, Music Festival in Bath (England), Promenade Concerts in London's Royal Albert Hall, Prestige de la Musik in the Pleyel Hall in Paris, Sony -Classical at the Theater on the Champs-Elysées, "Musical Weeks in the City of Tours" (France), the "December Evenings" festival in Moscow and many others. For 16 years, the musicians have given more than 1200 concerts, which corresponds to about 2300 hours of music. They spent over 4350 hours on planes and trains, covering a distance of 1 km, which is equivalent to 360 trips around the Earth at the equator.
The ensemble was greeted with warm applause by listeners from more than 40 countries on 5 continents. Its repertoire includes over 200 masterpieces of world classics and rarely performed works by composers of the past and present. The programs of the Moscow Soloists are notable for their brightness, variety and interesting premieres. The team regularly takes part in various television programs in Russia and abroad. His concerts have been repeatedly broadcast and recorded by the world's leading radio stations such as the BBC, Radio Bavarian, Radio France and the Japanese corporation NHK.
Mariinsky.ru