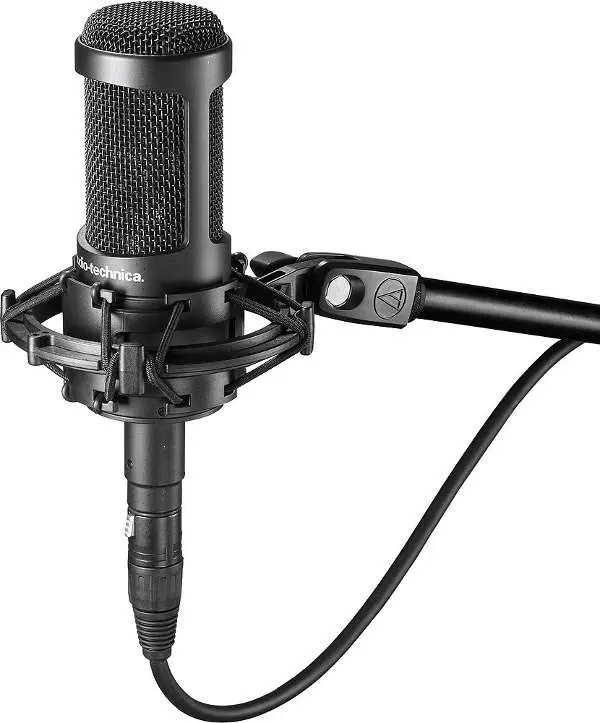 Microphones for home recording
Many of us have wondered about a microphone for our home studio. Whether it's to record a vocal fragment for a new track, or to record your favorite instrument without a line output.
The basic division of microphones includes condenser and dynamic microphones. Which are better? There is no clear answer to this question.
The answer is a little evasive – it all depends on the situation, purpose, and also the room we are in.
The main differences
Condenser microphones are the most common microphones in all professional studios. Their wide frequency response and transient response make them louder, but also more sensitive to loud sounds. "Capacities" are usually much more expensive than dynamic ones. They require power – usually 48V phantom power, found in many mixing tables or external power supplies, which we need when choosing this type of microphone.
Condenser microphones are mostly used in the studio because they are more sensitive to loud sounds than dynamic microphones. Despite this, they are also used on stage as central microphones for drums or to enhance the sound of orchestras or choirs. There are two types of condenser microphones: small diaphragm and large diaphragm, i.e. SDM and LDM, respectively.
Dynamic or Capacitive?
Compared to condenser microphones, dynamic microphones are much more resistant, especially when it comes to moisture, falls and other external factors, which makes them perfect for stage use. Any of us don't know Shure from the SM series? Probably not. Dynamic microphones do not need their own power supply like condenser microphones. Their sound quality, however, is not as good as that of condenser microphones.
Most dynamic microphones have a limited frequency response, which, together with their ability to withstand high sound pressure levels, makes them perfect for loud guitar, vocal and drum amplifiers.
The choice between a dynamics and a capacitor is not easy, so the details and our personal preferences will decide what to choose.
As I have already mentioned, the most important selection criterion is what exactly the microphone will be used for.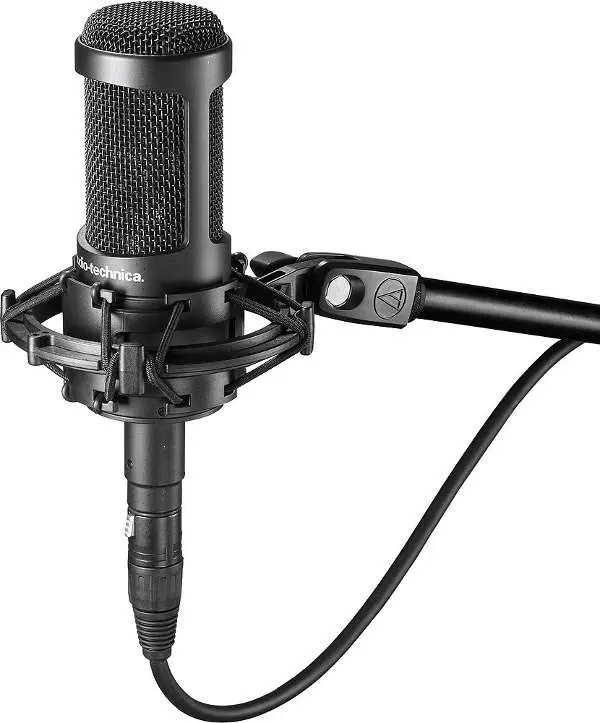 Audio Technica AT-2050 condenser microphone, source: Muzyczny.pl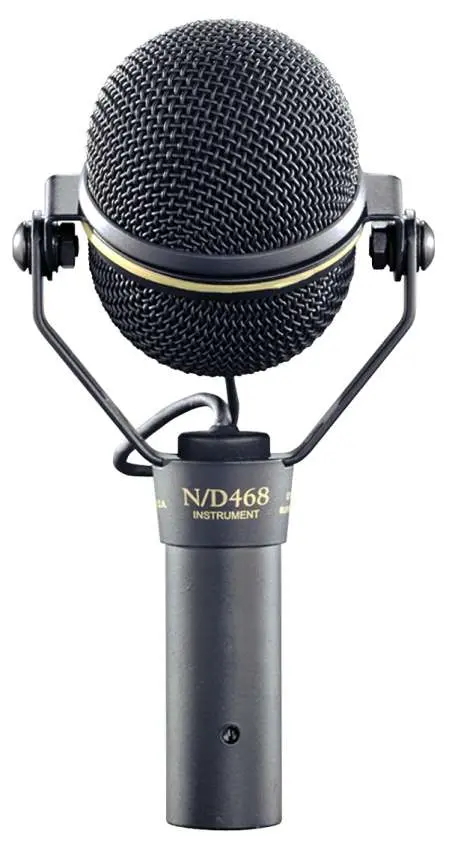 Electro-Voice N / D 468, source: Muzyczny.pl
What type of microphone should I choose for a specific task?
Recording vocals at home – We would need a large diaphragm condenser microphone, but that's only in theory. In practice, it is a bit different. If we do not have phantom power or our room where we work is not muted enough, you can consider a dynamic microphone, eg Shure PG / SM 58. The sound will not be better than a condenser, but we will avoid unwanted background noise.
Live Concert Recording – You need a pair of low diaphragm condenser mics to record a STEREO track.
Recording Drums – Here you need both condenser and dynamic mics. The capacitors will find their application as central microphones and recording plates.
The dynamics, on the other hand, will be great for recording tomes, snare drums and feet.
Record instruments at home – In most cases, low-diaphragm condenser microphones will do the job here, but not always. The exception is, for example, bass guitar, double bass. Here we will use a large diaphragm condenser microphone.
As you can see, it is important to be aware of what we are going to use a given microphone for, then we will be able to choose the model we are interested in by ourselves or with the help of a "spike" in a music store. The price discrepancy is very large, but I think the music market has already got us used to it.
Top producers
Here is a list of manufacturers that are worth becoming familiar with:
• AKG
• Alesis
• Beyerdynamic
• Cordial
• Countryman
• DPA
• Edrol
• Fostex
• Icon
• JTS
• K&M
• LD Systems
• Line 6
• Mipro
• Monacor
• MXL
• Neumann
• Octave
• Proel
• Rode
• Samson
• Sennheiser
• After
Summation
The microphone and the rest of most musical equipment is an individual matter. We must clearly define what it will be used for, whether we work at home, or we have a room adapted to it.
It is also worth checking out a few models, both from the lower and the higher shelf. It will certainly help us choose something suitable for us. And the choice… well, it's huge.