Making a guitar strap with your own hands
You can't play the guitar in a standing position without a strap. The only option is to put your foot high enough so that a right angle forms in the knee joint. But you can't stand the whole concert or rehearsal with your foot on the monitor. The way out is to make a belt yourself.
It will be cheaper than buying ready-made, although it will take time and effort.
More about belt making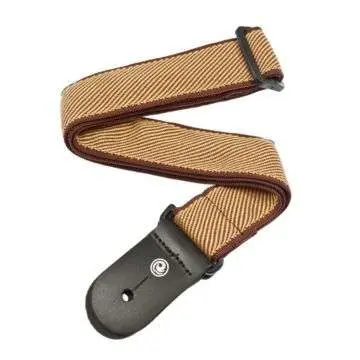 Essentially, a strap can be any piece of material that is long enough to slung over the shoulder and strong enough to support the weight of the guitar. For a bass with a solid body, the weight is quite impressive. It remains to solve the issue with the attachment to the guitar, and you're done.
However, in addition to the reason when there is no belt at hand, but you need to play something, there is another option: the musician may not be satisfied with what is on sale, he wants individuality. Well, a young performer does not always have money for an expensive leather accessory.
Making a guitar strap is not that difficult, the main thing is to find the right materials and not be afraid.
How to make a guitar strap
Factory straps for guitars are usually made from three types of material: woven fabric, genuine leather, and synthetic substitutes for it.
All these options are also suitable for home-made production, but with some reservations:
Faux leather is less durable

, prone to cracking and bending. Despite the development of technology, it is still inferior to natural and will not always forgive the beginner for some performance flaws.

As a woven fabric base, you can take a belt from a bag

or other product. The modification will consist in installing fasteners on the guitar under special "buttons" and a cord or loop for attaching to the

fretboard

of an acoustic guitar.
How to make a guitar strap
To start making a belt, you still need to decide on the material. If getting a sufficiently long piece of genuine leather is difficult, you can use the following ideas:
Use a trouser belt as a base

. You can take both the old product and the new tape. In order to turn a jeans belt into a guitar belt, the buckle is removed from the product (usually riveted or cut off). If you are embarrassed by the embossing on branded belts, you can take army officer belts at the "voentorg" or on second-hand sites – they are wide, thick and do not have any embossing, only a line.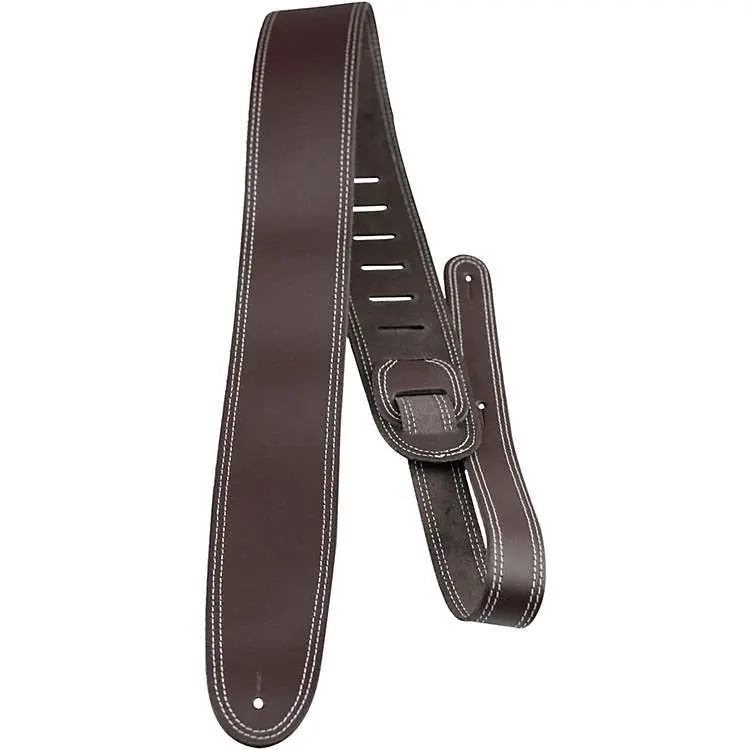 Weave a paracord belt

. Durable synthetic cords can hold a lot of weight. The fibers are intertwined to form a belt that will delight all lovers of ethno and indie style. You just need to find on the Internet schemes of flat wide weaving. Unfortunately, with a braided belt, you will not be able to adjust the length, so you need to carefully measure it at the beginning.

Make a fabric belt

. A few layers of thick denim with stitching will look just right for a

country

or grunge lover. This is the time to arm yourself with your mother's or grandmother's sewing machine.
What you need
leather or fabric of sufficient length and strength;

simple and decorative threads for fastening parts and decoration;

a set of thick needles that can be used to pierce thick material;

thimble or pliers;

sharp knife.
step by step plan
Foundation preparation . Measure the section of the desired length, cut with a sharp knife. At the ends, it is necessary to make loops for attaching to a "fungus" or strap lock. To do this, a piece of leather is folded in half and stitched to the base. A hole is made in the middle with a slot so that it can be put on easily, but after that it does not come off.
belt decoration
The easiest way is to decorate a fabric belt – prints, embroideries, inserts are sewn or glued to the base. With a leather product it is more difficult. The best way is to emboss. For this, a metal impression is taken, heated, and then carefully pressed into the skin. You can additionally press on top of a hot iron.
Adjustment holes
Aspiring guitar accessory makers should copy factory ideas. To do this, several rectangular cuts are made in the base at a distance of about 2 cm from each other. After that, a narrower strip is made with a loop at the end. Having passed the end through the loop and one of the holes, the strip is tightened and the tip is put on the strap lock.
Conclusion
Mastery is acquired through practice. Let your first belt not be well -tailored, as long as it is firmly sewn. In addition , it will be unique, and this makes it doubly valuable.