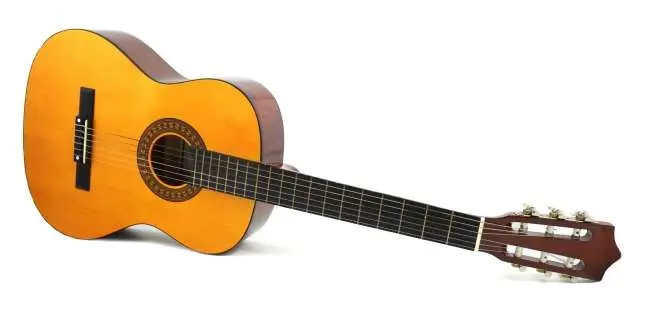 A simplified version of the guitar
Many people would like to learn to play guitar. Often they even buy their first guitar, usually it is an acoustic or classical guitar, and make their first attempts. Usually, we start our learning with trying to catch a simple chord. Unfortunately, even the simplest ones, where we have to press, for example, only two or three strings next to each other can cause us quite a problem. In addition, fingers start to ache from pressing the strings, the wrist also begins to tease us from the position in which we try to hold it, and the chord played does not sound impressive despite our efforts. All this makes us doubt our abilities and naturally discourage us from further learning. The guitar probably travels to some cluttered corner from which it will probably not be touched for a long time and this is where the adventure with the guitar ends in most cases.
Quick discouragement from the first difficulties and lack of discipline in systematic practice are the main consequence of the fact that we give up our dream of playing the guitar. The beginnings are hardly ever easy and require some kind of self-denial in pursuing the goal. Some people also justify themselves by not playing the guitar because, for example, their hands are too small, etc. they invent stories. These are only excuses, of course, because if someone has not too big hands, he can buy a 3/4 or even 1/2 size guitar and play the guitar on this smaller size.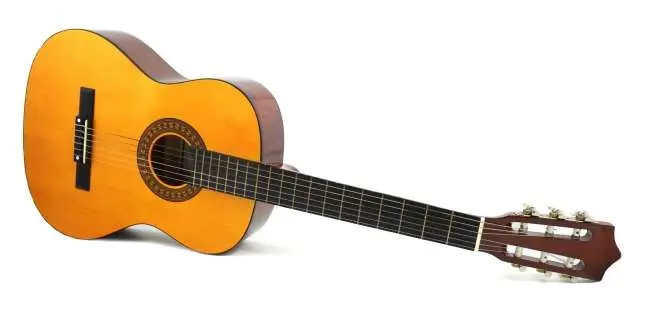 Classical guitar
Fortunately, the world of music is open to all social groups, both those with greater self-denial to exercise and those who like to go towards their goals without much effort. The ukulele is a great solution for the second group of people who have a strong guitar drive. It will be a great solution for people who want to learn to play in an extremely easy way. It is a small guitar with only four strings: G, C, E, A. The one at the top is the G string, which is the thinnest one, so this arrangement is a bit upset compared to the string arrangement we have in classical or acoustic guitar. This specific arrangement means that by using one or two fingers to press the strings on the frets, we can get chords that require much more work in the guitar. Remember that you need to tune your instrument well before you start practicing or playing. It is best to do it with a reed or some kind of keyboard instrument (piano, keyboard). People who have good hearing can do it by hearing, of course, but especially at the beginning of learning, it is worth using a device. And as we said, with literally one or two fingers, we can get a chord that requires much more effort on the guitar. I mean, for example: the F major chord, which is a bar chord on the guitar and requires you to set the crossbar and use three fingers. Here it is enough to put your second finger on the fourth string of the second fret and the first finger on the second string of the second fret. Chords such as C major or A minor are even simpler because they require the use of only one finger to hold, and for example, a C major chord will be caught by placing the third finger on the third fret of the first string, while the A minor chord will be obtained by placing the second finger on fourth string of the second fret. As you can see, catching chords on the ukulele is extremely easy. Of course, you have to be aware that the ukulele will not sound as complete as an acoustic or classical guitar, but it is sufficient for such focal accompaniment.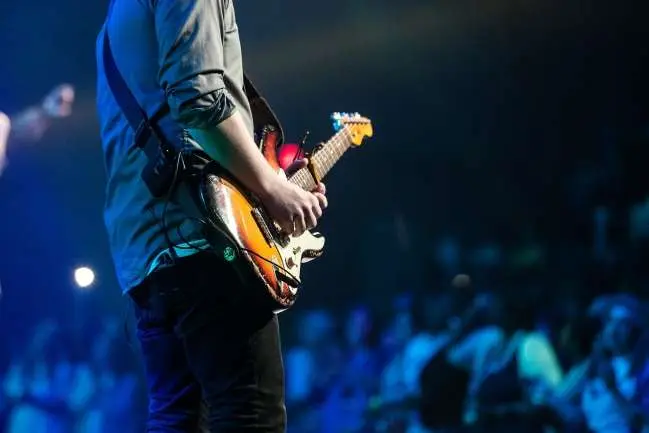 All in all, the ukulele is a great instrument, incredibly distinctive and very charming thanks to its small size. It is impossible not to like this instrument, because it is as nice as a helpless little puppy. Undoubtedly, the biggest advantage is its size and ease of use. We can literally put the ukulele in a small backpack and go with it, for example, on a trip to the mountains. We get a chord with simple chords, which in the case of a guitar requires much more work and experience. You can play the ukulele with almost any kind of music, and it is usually used as an accompaniment instrument, although we can also play some solos on it. It is an ideal instrument for all those who for some reason failed to play the guitar, and would like to play this kind of instrument.