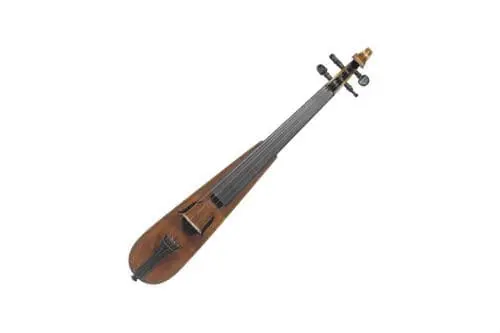 Poschetta: description of the instrument, composition, sound, use
A miniature musical instrument that looks like a violin appeared in the 16th century. Due to its small pocket size, it was popular among musicians – the pochette was easy to take on trips, it took up little space.
The bowed string instrument of the Italian virtuosos appeared under the name "gigue". Subsequently, this word began to be called rhythmic dance.
The length of the tool is about 350 millimeters. The small violin has the shape of a curved boat, made of wood covered with waterproof varnish. Several centuries ago, the tool was treated with various oils that give strength and moisture resistance.
The pochetta originally had 3 strings, later a fourth was added, and the shape was also changed. To date, the body has become similar to the shape of a violin, craftsmen make it in the form of a guitar, viol, and other musical instruments.
The pochette is tuned in fifths, and the violin a fourth lower, sounds very pleasant, with a rattling echo.
The main purpose of the gigi was the musical accompaniment of choreography lessons. Gigue was used by street musicians, worn to all events. In an orchestral performance, it can rarely be heard; the pochette has too modest opportunities for large-scale performances.