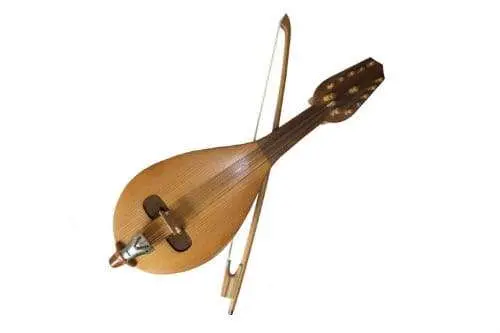 Gadulka: description of the instrument, composition, history, sound, build, use
In the Balkan traditional culture, a stringed bowed musical instrument gudulka occupies a special place. Bulgarian holidays, folk festivals are not complete without its harmonic sound.
Устройство
The pear-shaped body with strings is the basis of the device of the gadulka. It is made from wood. The body is slotted, smoothly turning into a wide neck. The cover (front side) is made only from pine species. In the old days, a walnut tree was taken to make a gudulka.
A distinctive feature of the design is the absence of frets. Silk strings are attached to the bottom pin. Their number ranges from 3 to 10. There can be up to 14 additional resonant ones. The pegs are located in the upper oval part.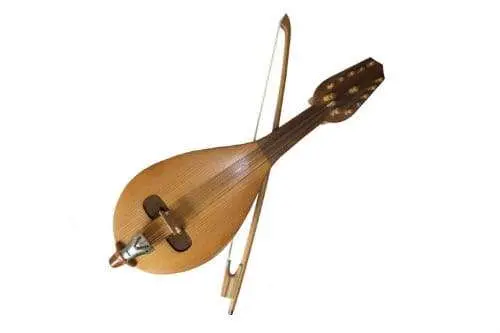 During the Play, the musician can fasten the pin to the belt. In different regions of Bulgaria, the size and weight of the gadulka may vary. The smallest specimens are found in the Dobruja region.
History
The origin of the instrument is ancient. It has been played since the Middle Ages. Then the gadulka did not need tuning, it was used for solo performance. The progenitors of the Bulgarian chordophone could be the Persian kemancha, European rebec, Arabic rebab. Armudi kemenche has D-shaped sound holes, like a buzzer. The Russian people also have a similar instrument – the whistle.
Story
The playing range of the Bulgarian chordophone is 1,5-2 octaves. Modern specimens have a quantum-quint system (la-mi-la). In the solo version, the musician can play, tuning the instrument at his discretion. Resonant strings add a soft, gentle sound to the drone.
An old representative of Bulgarian culture is used, both in ensemble performance and solo. The chordophone is placed vertically, during the Play the musician can sing, accompanying himself on his own. Most often these are funny, round dance or dance songs.
https://youtu.be/0EVBKIJzT8s