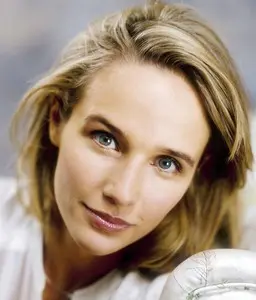 Hélène Grimaud
Date of birth
07.11.1969
Profession
pianist
Country
France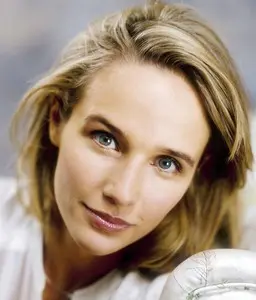 Helene Grimaud was born in 1969 in Aix-en-Provence. She studied with Jacqueline Courtet in Aix and with Pierre Barbizet in Marseille. At the age of 13, she entered the class of Jacques Rouvier at the Paris Conservatory, where in 1985 she received the first prize in piano. Immediately after graduating from the conservatory, Helene Grimaud recorded a disc of Rachmaninov's works (2nd sonata and Etudes-pictures op. 33), which received the Grand Prix du disque (1986). Then the pianist continued her studies with Jorge Sandor and Leon Fleischer. 1987 marks a decisive turn in the career of Helene Grimaud. She performed at the MIDEM festivals in Cannes and Roque d'Antheron, gave a solo recital in Tokyo and received an invitation from Daniel Barenboim to perform with the Orchester de Paris. From that moment on, Helene Grimaud began to collaborate with many of the world's leading orchestras under the baton of the most famous conductors. In 1988, the famous musician Dmitry Bashkirov heard the game of Helene Grimaud, who had a strong influence on her. The pianist's creative development was also influenced by her interactions with Martha Argerich and Gidon Kremer, at whose invitation she performed at the Lockenhaus Festival.
In 1990, Helene Grimaud played her first solo concert in New York, making her debut with leading orchestras in the US and Europe. Since then, Helene Grimaud has been invited to cooperate with the leading ensembles of the world: the Berlin Philharmonic and German Symphony Orchestras, the State Chapels of Dresden and Berlin, the Gothenburg Symphony Orchestras and Radio Frankfurt, the Chamber Orchestras of Germany and the Bavarian Radio, the London Symphony, the Philharmonic and the English Chamber Orchestras, ZKR St. Petersburg Philharmonic Symphony and Russian National Orchestra, Paris Orchestra and Strasbourg Philharmonic, Vienna Symphony and Czech Philharmonic, Gustav Mahler Youth Orchestra and Chamber Orchestra of Europe, Amsterdam Concertgebouw and La Scala Theater Orchestra, Israel Philharmonic and Festival Orchestra Lucerne… Among the American the bands with which Helen Grimaud played are the orchestras of Baltimore, Boston, Washington, Dallas, Cleveland, Los Angeles, New York, San Francisco, Seattle, Toronto, Chicago, Philadelphia …
She was fortunate to collaborate with such outstanding conductors as Claudio Abbado, Vladimir Ashkenazy, Michael Gielen, Christophe Donagni, Kurt Sanderling, Fabio Luisi, Kurt Masur, Jukka-Pekka Saraste, Yuri Temirkanov, Michael Tilson-Thomas, Riccardo Chailly, Christoph Eschenbach, Vladimir Yurovsky, Neeme Jarvi. Among the ensemble partners of the pianist are Martha Argerich, Mischa Maisky, Thomas Quasthoff, Truls Mörk, Liza Batiashvili, Hagen Quartet.
Helen Grimaud is a participant of prestigious festivals in Aix-en-Provence, Verbier, Lucerne, Gstaad, Pesaro, BBC-Proms in London, Edinburgh, Brehm, Salzburg, Istanbul, Karamour in New York…
The discography of the pianist is quite extensive. She recorded her first CD at the age of 15. Grimaud's major recordings include Brahms' First Concerto with the Berlin Staatschapel conducted by Kurt Sanderling (disc named Classical Record of the Year at Cannes, 1997), Beethoven Concertos No. 4 (with the New York Philharmonic Orchestra conducted by Kurt Masur, 1999) and No. 5 (with the Dresden Staatschapel conducted by Vladimir Yurovsky, 2007). Critics also singled out her performance of Arvo Pärt's Credo, which gave the name to the disc of the same name, which also included works by Beethoven and John Corigliano (the recording received the Shock and Golden Range prizes, 2004). A recording of Bartók's Concerto No. 3 with the London Symphony Orchestra conducted by Pierre Boulez won the German Critics Prize, the Tokyo Disc Academy Prize and the Midem Classic Award (2005). In 2005, Helene Grimaud recorded the album "Reflections" dedicated to Clara Schumann (it included the Robert Schumann Concerto, songs by Clara Schumann and chamber music by Johannes Brahms); this work received the "Echo" prize, and the pianist was named "instrumentalist of the year." In 2008, her CD was released with compositions by Bach and transcriptions of Bach's works by Busoni, Liszt and Rachmaninoff. In addition, the pianist has recorded works by Gershwin, Ravel, Chopin, Tchaikovsky, Rachmaninoff, Stravinsky for piano solo and with orchestra.
At the same time she graduated from the conservatory, she received a diploma in ethology with a specialization in the behavior of animals in their natural habitat.
In 1999, together with photographer Henry Fair, she founded the Wolf Conservation Center, a small reserve in which 17 wolves lived and educational events were held, aimed, as Grimaud explained, at demythologizing the image of the wolf as an enemy of man.
In November 2003, her book Wild Harmonies: A Life of Music and Wolves is published in Paris, where she talks about her life as a musician and environmental work with wolves. In October 2005, her second book "Own Lessons" was published. In the film "In Search of Beethoven" released several years ago, which brought together world-famous leading musicians and experts on Beethoven's work in order to take a fresh look at this legendary composer, Helen Grimaud appears along with J. Noseda, Sir R. Norrington, R. Chaily, C.Abbado, F.Bruggen, V.Repin, J.Jansen, P.Lewis, L.Vogt and other famous performers.
In 2010, the pianist makes a world tour with a new "Austro-Hungarian" program, which includes works by Mozart, Liszt, Berg and Bartok. A disc with a recording of this program, made in May 2010 from a concert in Vienna, is being prepared for release. E. Grimaud's engagements in 2010 include a tour of Europe with the Swedish Radio Symphony Orchestra conducted by B. Harding, performances with the Mariinsky Theater Orchestra conducted by V. Gergiev, the Sydney Symphony Orchestra conducted by V. Ashkenazy, collaboration with the Berlin Philharmonic, Leipzig "Gewandhaus", orchestras of Israel, Oslo, London, Detroit; participation in festivals in Verbier and Salzburg (concert with R. Villazon), Lucerne and Bonn (concert with T. Quasthoff), in Ruhr and Rheingau, recitals in European cities.
Helene Grimaud has an exclusive contract with Deutsche Grammophone. In 2000 she was awarded the Victoire de la music award as the best instrumentalist of the year, and in 2004 she received the same award in the Victoire d'honneur nomination ("For services to music"). In 2002 she was awarded the Order of Arts and Letters of France.
Since 1991, Helen Grimaud has lived in the United States, since 2007 she has been living in Switzerland.
Source: Moscow Philharmonic website