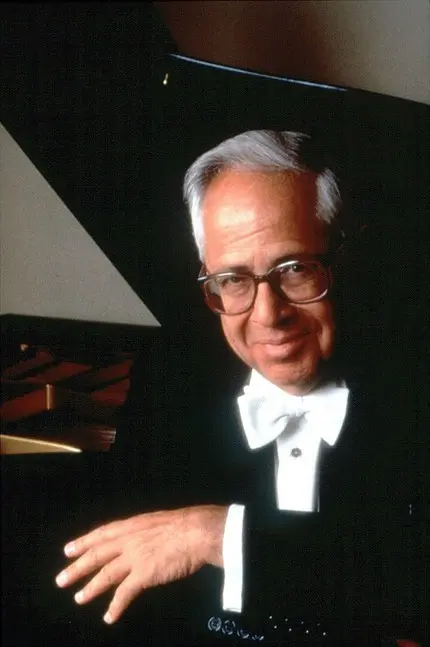 Gary Graffman
Date of birth
14.10.1928
Profession
pianist, teacher
Country
USA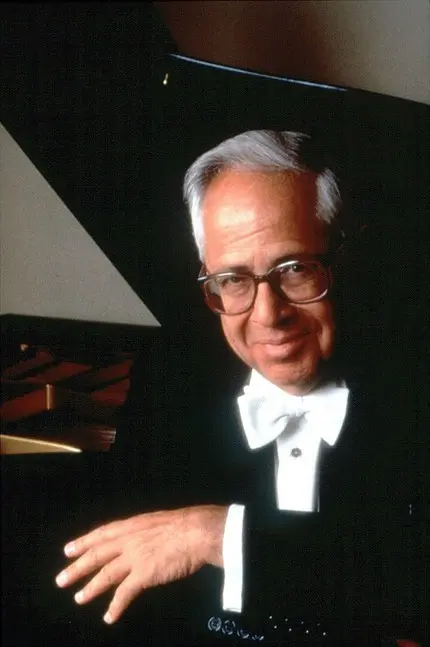 In some external signs, the art of the pianist is close to the Russian school. His first teacher was Isabella Vengerova, in whose class he graduated from the Curtis Institute in 1946, and Graffman improved for four years with another native of Russia, Vladimir Horowitz. Therefore, it is not surprising that the artist's creative interests are largely directed towards the music of Russian composers, as well as Chopin. At the same time, there are features in Graffman's very manner that are not inherent in the Russian school, but are typical of just a certain part of American virtuosos – a kind of "typically American straightforwardness" (as one of the European critics put it), leveling of contrasts, lack of imagination, improvisational freedom, element direct creativity on the stage. Sometimes one gets the impression that he brings to the listeners' judgment the interpretations that have been verified in advance to such an extent at home that there is no room left for inspiration in the hall.
All this, of course, is true, if we approach Graffman with the highest standards, and this great musician deserves such and only such an approach. For even within the framework of his style, he achieved no small amount. The pianist perfectly masters all the secrets of piano mastery: he has an enviable fine technique, soft touch, fine pedaling, at any tempo he manages the dynamic resources of the instrument in a peculiar way, feels the style of any era and any author, is able to convey a wide range of feelings and moods. But most importantly, thanks to this, he achieves significant artistic results in a fairly wide range of works. The artist proved all this, in particular, during his tour of the USSR in 1971. A well-deserved success was brought to him by the interpretation of Schumann's "Carnival" and "Variations on a Theme of Paganini" by Brahms, concertos by Chopin, Brahms, Tchaikovsky.
Starting to give concerts at a young age, Graffman made his first European appearance in 1950 and has since risen to prominence on the pianistic horizon. Of particular interest is always his performance of Russian music. He owns one of the rare recordings of all three Tchaikovsky concertos, made with the Philadelphia Orchestra conducted by Y. Ormandy, and recordings of most of the Prokofiev and Rachmaninoff concertos with D. Sall and the Cleveland Orchestra. And with all the reservations, few people can deny these recordings not only in technical perfection, but also in scope, a combination of virtuoso lightness with soft lyricism. In the interpretation of Rachmaninov's concertos, Graffman's inherent restraint, sense of form, sound gradations, which allow him to avoid excessive sentimentality and convey to the audience the melodic outline of music, are especially appropriate.
Among the artist's solo recordings, Chopin's record is recognized by critics as the greatest success. "Graffman's conscientious, correct phrasing and skillfully chosen tempos are good in themselves, although ideally Chopin requires less monotony in sound and more determination to take risks. However, Graffman, in his chilly, unobtrusive manner, sometimes achieves almost miracles of pianism: it is enough to listen to the breathtaking accuracy of "detache" middle episode of the A-minor Ballad. As we can see, in these words of the American critic X. Goldsmith, the contradictions contained in Graffman's appearance are again discussed. What has changed over the years that separate us from that meeting with the artist? In what direction did his art develop, did it become more mature and meaningful, more ambitious? An indirect answer to this is given by a reviewer of the magazine Musical America, who once visited the artist's concert at Carnegie Hall: "Does the young master automatically become mature when he reaches fifty years of age? Harry Graffman does not answer this question with XNUMX% persuasiveness, but he does offer listeners the same balanced, thoughtful and technically confident playing that has been his hallmark throughout his career. Harry Graffman continues to be one of our most reliable and deserving pianists, and if his art has not changed much over the years, then perhaps the reason for this is that his level has always been quite high."
On the threshold of his sixtieth birthday, Graffman was forced to drastically reduce his performing activities due to damage to the fingers of his right hand. Over time, his repertoire was reduced to a narrow circle of compositions written for the left hand. This, however, allowed the musician to show his talents in new areas – literary and pedagogical. In 1980, he began teaching a class of excellence at his alma mater, and a year later, his autobiography was published, which then went through several more editions. In 1986, exactly 40 years after graduating from the Curtis Institute, Graffman was elected its Artistic Director.
In 2004, the long-term president of one of the best educational institutions in the world, which has trained a galaxy of famous musicians, a talented pianist and simply amazingly charming person, celebrated his 75th birthday. At the anniversary evening, guests of honor, colleagues and friends warmly congratulated him, paying tribute to the man who made a huge contribution to the development of not only the cultural life of Philadelphia, but the entire musical world. In a gala concert at the Kimmel Center, the hero of the day performed Ravel's concerto for the left hand and played with the Philadelphia Orchestra (conductor Rosen Milanov) Tchaikovsky's 4th symphony and "Blue Cathedral" by the Philadelphia composer J. Higdon.
Grigoriev L., Platek Ya.