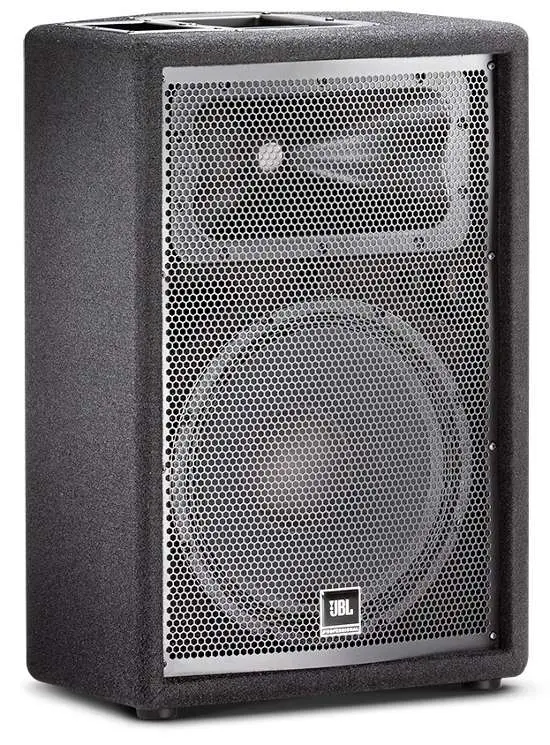 Loudspeakers – construction and parameters
The simplest sound system consists of two main elements, loudspeakers and amplifiers. In the above article, you will learn a bit more about the former as well as what you should pay attention to when buying our new audio.
Building
Each loudspeaker consists of a housing, speakers and a crossover.
The housing, as you know, is commonly known as the home of the speakers. It is specially designed for a specific transducer, so if you ever want to replace the speakers with other than those for which the housing was designed, you must take into account the loss of sound quality. The loudspeaker itself may also be damaged during operation due to improper housing parameters.
The loudspeaker crossover is also an important element. The task of the crossover is to divide the signal reaching the loudspeaker into several narrower bands, each of which is then reproduced by a suitable loudspeaker. Since most speakers cannot reproduce the full range efficiently, using a crossover is necessary. Some speaker crossovers also have a light bulb used to protect the tweeter from burning.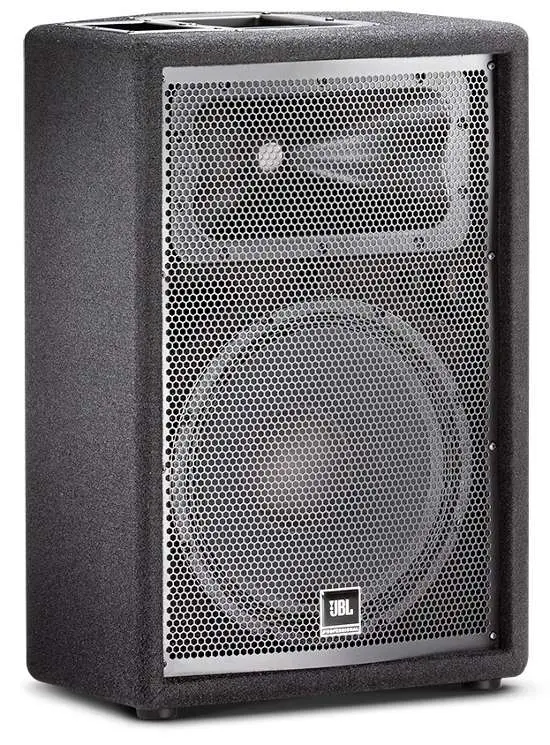 JBL brand column, source: muzyczny.pl
Types of columns
The most common are three types of columns:
• full range loudspeakers
• satellites
• bass loudspeakers.
The type of loudspeaker we need depends strictly on what we will use our sound system for.
The bass column, as the name says, is used to reproduce the lowest frequencies, while the satellite is used to reproduce the rest of the band. Why is there such a division? First of all, so as not to "tire" the satellites with an excess of the lowest frequencies. In this case, an active crossover is used to divide the signal.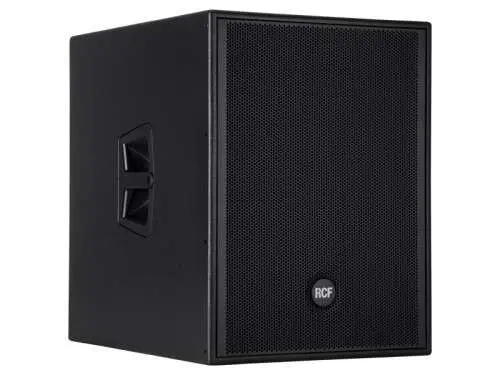 RCF 4PRO 8003-AS subbas – bass column, source: muzyczny.pl
The full band loudspeaker, as the name suggests, reproduces the entire range of the bandwidth. This solution is very often effective at small events, where we do not need high volume and a large amount of the lowest frequencies. Such a column can also serve as a satellite. Usually based on a tweeter, midrange and woofer (usually 15 "), ie a three-way design.
There are also two-way constructions, but they are usually more expensive (but not always), because instead of the tweeter and midrange driver, we have a stage driver.
So what is the difference between a driver and a tweeter? It can play in a wider range of frequencies.
The most popular tweeters with a properly selected crossover can effectively play from a frequency of 4000 Hz, while the driver can play from a much lower frequency, even 1000 Hz in the case of high-class drivers. So we have fewer elements in the crossover and better sound, but we do not have to use a midrange driver.
If we are looking for columns for small, intimate events, we can try to choose a three-way construction. As a result, it is also a lower expense because the whole is powered by one power amplifier and we do not need a crossover to divide the band as in the case of a satellite and a woofer, because such a speaker usually has a properly designed built-in passive crossover.
However, if we plan to expand the equipment in stages with a view to providing sound to large events or we are looking for a set of small dimensions, we should look for satellites to which we need to choose additional woofers (bass). However, this is a more expensive solution, but also partially better, because the whole is powered by two or more power amplifiers (depending on the amount of sound) and the frequency division between the satellite and bass is divided by an electronic filter, or crossover.
Why a crossover better than a traditional passive crossover? Electronic filters allow for slopes of the slope at the level of 24 dB / oct and more, while in the case of passive crossovers, we usually get 6, 12, 18 dB / oct. What does this mean in practice? You have to remember that the filters are not an "ax" and do not perfectly cut the crossover frequency in the crossover. The greater the slope, the better these frequencies are "cut", which gives us a better sound quality and allows for small corrections at the same time to improve the linearity of the emitted frequency range.
A passive steep crossover causes many undesirable phenomena and an increase in the cost of the column construction (expensive high-quality coils and capacitors), and it is also difficult to achieve from the technical point of view.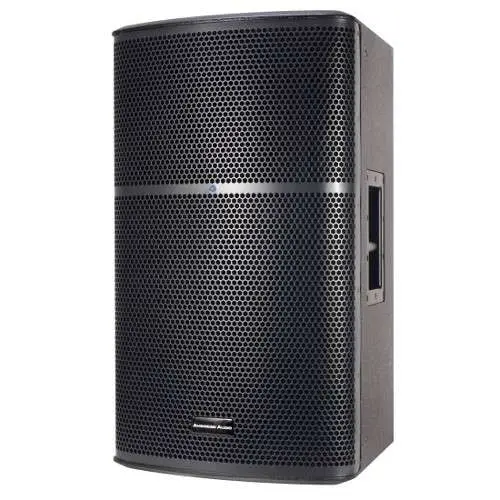 American Audio DLT 15A loudspeaker, source: muzyczny.pl
Column parameters
The parameter set describes the properties of the column. We should first of all pay attention to them when buying. Needless to say, power is not the most important parameter. A good product should have precisely described parameters together with precise measurement standards.
Below is a set of typical data that should be found in the product description:
• Libra
• Sinusoidal / Nominal / RMS / AES (AES = RMS) power expressed in Watts [W]
• Efficiency, or Efficiency, SPL (given with the appropriate measurement standard, eg 1W / 1M) expressed in decibels [dB]
• Frequency response, expressed in hertz [Hz], given for specific frequency drops (eg -3 dB, -10dB).
We'll take a little break here. Usually, in the descriptions of poor quality loudspeakers, the manufacturer gives a frequency response of 20-20000 Hz. Apart from the frequency range to which the human ear responds, of course, 20 Hz is a very low frequency. It is impossible to obtain in stage equipment, especially semi-professional. The average bass speaker plays from 40 Hz with a decrease of -3db. The higher the class of the equipment, the lower the frequency of the speaker will be.
• Impedance, expressed in ohms (typically 4 or 8 ohms)
• Applied speakers (i.e. what speakers were used in the column)
• Application, general purpose of the equipment
Summation
The choice of audio is not the easiest one and it's easy to make mistakes. Additionally, the purchase of good loudspeakers is made difficult by the large number of low-quality equipment available on the market.
In our store's offer you will find many interesting proposals. Below is a list of preferred brands that are worth paying attention to. Also, pay attention to the equipment of Polish production, which only in general opinion is worse, but in direct comparison it is as good as most foreign designs.
• JBL
• Electro Voice
• FBT
• LD Systems
• Mackie
• LLC
• RCF
• TW Audio
Below is a list of practical tips, which is also worth paying special attention to in order to protect yourself from buying a poor sound system:
• Number of loudspeakers in the column – suspicious constructions often have several tweeters – piezoelectric, sometimes even different. A well-constructed loudspeaker should have one tweeter / driver
• Excessive power (it can be logically stated that a small loudspeaker, say 8 ", cannot take a very high power of 1000W.
• The 15 ″ loudspeaker is suitable for a three-way design, or for a two-way design in combination with a powerful driver (pay attention to the driver data). In the case of a two-way design, you need a powerful driver, at least with a 2 "outlet. The costs of such a driver are high, hence the price of the speaker must also be high. Such packages are characterized by a contoured sound, a raised treble and a lower band, withdrawn midrange.
• Excessive touting by the seller – a good product defends itself, it is also worth looking for additional opinions on the Internet.
• Unusual appearance (bright colors, additional lighting and various accessories). The equipment should be practical, inconspicuous. We are interested in sound and reliability, not visuals and lighting. It should be noted, however, that the package for public use must look quite aesthetic.
• No grilles or any kind of protection for the speakers. The equipment will be worn, so loudspeakers must be well protected.
• Soft rubber suspension in the loudspeaker = low efficiency. Soft suspension speakers are intended for home or car audio. Only hard-suspended speakers are used in stage equipment.
Comments
thanks briefly and at least I know what to pay attention to when buying
JACK