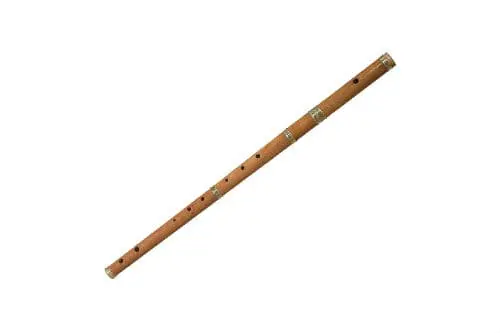 Irish flute: description of the instrument, composition, sound, history, use
The Irish flute is a rare musical instrument. It is a type of transverse flute.
Устройство
There are a large number of tool options – with valves (no more than 10) or without. In both cases, during playing, the main six holes are closed by the musician's fingers without the use of valves. The channel geometry is most often conical.
Previously, the Irish flute was made of wood. For modern models, ebonite or other materials of similar density are used.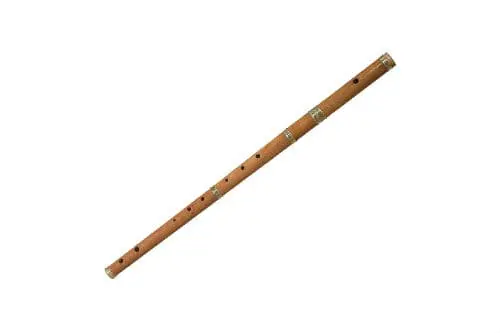 sounding
The timbre differs from Boehm's usual modern instruments – it is velvety, rich, closed. The sound is different from the usual ear of an ordinary listener.
The sound range is 2-2,5 octaves, the key is D (re).
History
In Ireland, the transverse flute was used until the 19th century. Fragments found during excavations in Dublin date back to the 13th century. However, the tradition of playing appeared at the beginning of the 18th century, the instrument appeared in the homes of wealthy Irish people.
With the advent of the Boehm flute era, the Irish variety practically fell into disuse. Classical musicians, artists handed over obsolete products to thrift stores, from where they were taken away by the Irish. The national instrument attracted with its simplicity and sound. With its help, folk motives were transmitted in music, but the British, who dominated the island at that time, were not interested in it.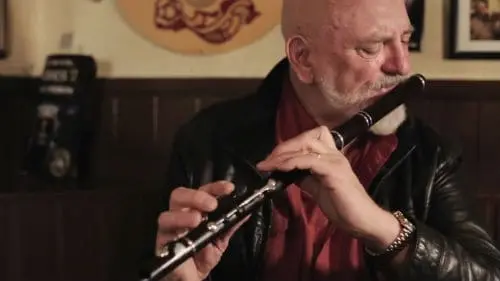 Now we know about two varieties of transverse instruments, named after the creators:
Pratten. Differs in the wide channel, openings. When playing, it sounds powerful, open.
Rudall and Rose. They differ from the "pratten" in a thin channel, smaller holes. The timbre is more complex, darker. More popular than Pratten's inventions.
Using
Now the tool has begun to gain popularity. This is due to the "folk revival" – a movement aimed at the development of national music in European countries, which also affected Ireland. At the moment, the main role in the popularization is played by Matt Molloy. He has an amazing skill, recorded a large number of solo and collaborative albums. His success influenced other musicians from Ireland. Therefore, now we can talk about the renaissance of the flute. She brings unusual notes to the sound of modern music, which are liked by connoisseurs of antiquity.
Ирландская поперечная флейта и пианино