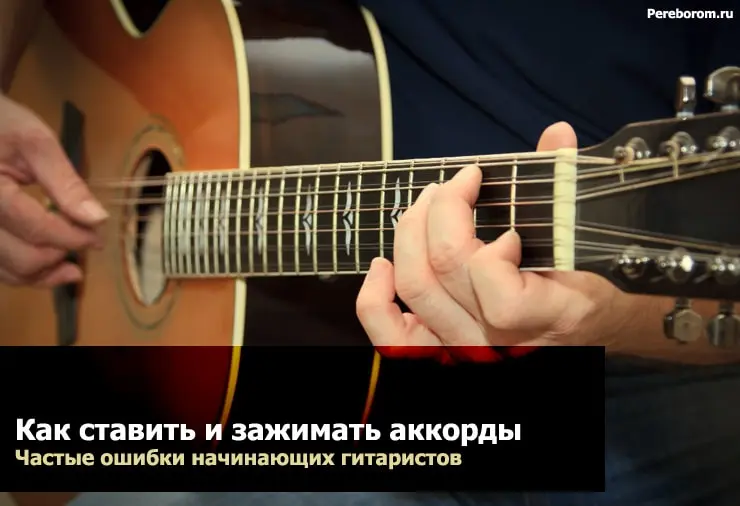 How to put and hold chords. Common mistakes beginner guitarists make.

How to hold and put chords. general information
The problem with setting chords is a classic and typical difficulty that absolutely all guitarists have encountered. Indeed, the strings themselves cut the fingers, overcoming the tension for a good grip is unusual for the hand, which is why the fingers do not obey and hurt. In addition, at first the speed of changing positions will be very far from perfect and has its own complexity. The reason for this is simple – you are at the very beginning of your guitar journey. Even knowing basic chords for beginners,while you understand all the positions and learn how to put them correctly, it will take some time. This article is fully dedicated to this beginner problem and includes helpful tips to overcome them.
How to hold your first chord? Where to begin?
The simple answer to the second question is to start with the left hand. This is the most important thing in this matter. The main criterion is that she must always remain as relaxed as possible, even when staging barre and playing complex triads.
Also, immediately start watching how you pinch the chords. The strings should not rattle and muffle – they should sound all. Before playing a triad, be sure to check whether all the clamped strings are played as they should.
Always start with the technique of the game, and not with speed. Train it, because everything else will come. Try not to strain your hand too much, and also make all the chords sound right.
Common problems
I know a few chords, but it's very difficult to play them.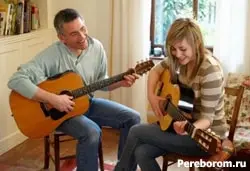 Let's just say that this problem is absolutely normal. In general, all guitarists, without exception, face this, even experienced ones – especially when they pick up a guitar after a long break. It is also solved very simply – with practice.
Just train more, do it every day. Pick up the guitar and play for at least half an hour, because regular guitar practice –the key to rapid growth both technically and musically. The fact is that the fingers and muscles need to get used to new sensations, new movements and positions. In addition, the skin on the tips is very delicate, and it needs to be hardened so that the strings do not cut it.
First time your left hand will really hurt – and this is normal, there is nothing strange in this. You can draw an analogy with sports – after all, under stress, the body also begins to hurt.
Fingers touch other strings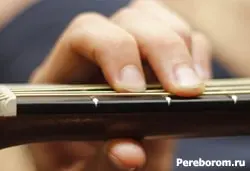 Another common problem for beginners is that the fingertips hit other strings, preventing them from sounding normal. The key to this problem is that guitar hand placement far from correct. Pay attention and work out this question. The fingertips should be perfectly perpendicular to the fretboard so that the flesh does not touch the other strings. Practice more and take your time – try to always check if all the triads are sounding. Over time, the muscles will get used to the position and there will be no such problems.
Not enough strength to hold a chord
The solution to this problem, again, lies in hours of practice. Try to clamp better and put more effort into it. Yes, again, the fingers and hand will hurt, but this is an absolutely normal muscle reaction to serious stress.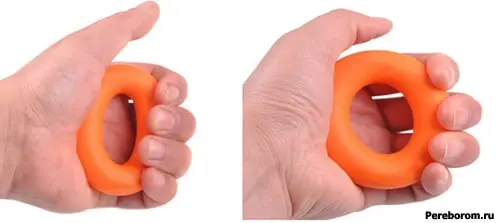 If everything is really bad, then try to exercise your hand on a special rubber expander – devote time to this simulator every day, and you will definitely see the result very soon, since the guitar itself is an extremely friendly instrument for beginners.
Fingers are numb and do not obey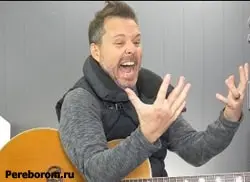 Once again we say this phrase – this is normal. Because your hands aren't used to holding the bar and overcoming string tension until a certain amount of time has passed, things will continue to do so. Most importantly – do not throw the tool because of this. Practice on it every day, even through pain. Give yourself a rest and sit down again – and literally in a week you will be able to forget about such a problem.
Poor coordination between right and left hand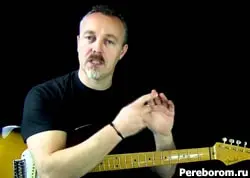 This often happens when, instead of just strumming chords, you play solos and picks. There is only one way out – to do everything slower and under the metronome. Take a very low tempo and play so that the left and right hand move and play the notes at the same time. Gradually increase the speed and you will notice that the situation is improving. The most important thing to remember is that if you can play something slowly, you can definitely play it fast.
How hard should the strings be pressed?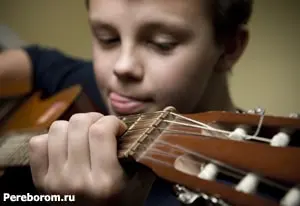 This question also applies to how to put chords on guitar and it is also very important and needs to be worked out. As we wrote above, the main thing is that your fingers do not overstrain. It is not necessary to press the strings into the fretboard with force, because this will cause the note to rise, and, as a result, the whole chord will be "out of tune". Perform a simple exercise: put your finger on any fret of any string and start playing it while pressing down. As soon as it sounds, this is a signal to stop pressing it. With a little practice with this, you will immediately understand how hard you need to press the strings.
What's the best way to place your fingers on the fretboard?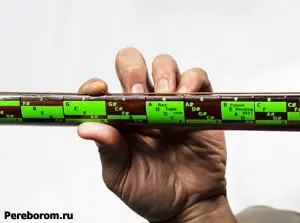 The fingers should be perpendicular to the neck of the guitar. The pads do not touch other strings. Finding the right position is not a very difficult task, it just takes regular practice. Sooner or later, your muscles will remember how to place your fingers on the bar. In addition, it is highly desirable to monitor the condition of your hand – it should be as relaxed as possible even while holding complex chords. There should be almost no voltage – and this is an important aspect that will allow you to quickly increase speed later.
How to learn how to quickly rearrange chords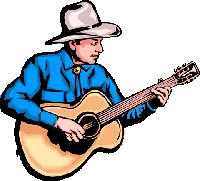 We already wrote the answer to this question above – namely, to play them slowly. No matter how absurd it may sound, but yes – in order to play fast, you first need to learn how to play slowly. Play a simple fight with simple chords, rearranging them one by one. The main thing is to make sure that all the strings sound good, there is no muffling or rattling anywhere. Take your time – focus on the technique of playing, and over time, your muscles will remember all the necessary positions of the triads.
How to play an F chord with a barre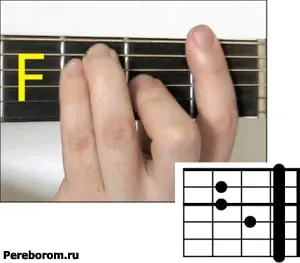 To be honest, among all the chords, it is F that deserves the title of the most long-suffering. Many guitarists at the beginning of their journey simply threw the guitar, because they stumbled upon an insurmountable obstacle in the form of a barre and, as a result, a critical drawdown in the speed of changing chords.
Don't be such a guitarist!
For starters, understand how to barre right. At first, this may seem very difficult – because the muscles will start to hurt again, the thumb will quickly become numb and not obey. Do not give up, as this is a signal that you are doing everything right. Yes, the execution speed will be significantly squandered, but this is normal.
Tip: Another great tip for how to hold an F chord and to learn quickly, to play with him is to learn a song with his participation. At first, you probably won't succeed, but if you practice every day, then over time the speed will return, and you will significantly upgrade your guitar skills.
An exercise
Of course there are guitar exercises,performing which you will significantly speed up your chord playing technique.
"Three Chords" – Am, E, Dm
The exercise is very simple and consists in one thing – just play a sequence of these three chords, alternately changing them among themselves. Start at a low tempo and make sure they sound like they should. Gradually your muscles will remember setting chords on the guitar and stop making mistakes when playing these chords.
Chord fingerings for exercise.



Top 10 mistakes when setting and learning chords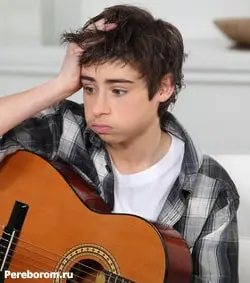 Drop everything because of failure.

It is clearly impossible to do so. All the problems that you encounter are completely normal for a guitarist, and they are all corrected by practice and exercise. Even the dreaded F chord ceases to be such after a week of practice.

Don't see the chord.

When learning chords, be sure to keep their fingerings in front of your eyes. Of course, your fingers will soon get used to the way they are placed, but before that, always look at what you are playing.

Setting complex tasks.

Always break complex songs into their component parts and practice them individually. Don't try to play a difficult piece right away – you will only fail and lose motivation.

Lack of finger training.

If you can't hold a chord due to lack of strength, then you need to train your fingers. You can do this with guitar exercises, or using an expander.

Hand observation.

Of course, at first you will have to look at what you are playing. But over time, wean yourself from this habit – you should learn to play compositions in spite of fingers.

Practice only one chord.

Try to practice the chordal playing technique by playing progressions from different triads – this way the learning will progress much faster.

Hide unused fingers.

This error is technical. When you try to place unused fingers on the bar, you put a lot of strain on your hand, causing it to tire excessively. You don't have to do this – it's better to keep them relaxed in front of the guitar neck.

No emphasis on tonic.

The tonic is the main note of the chord, so it should never be left unsound. Try to play all the involved strings, and not just some of them.

The chord should sound good inside and out.

As mentioned above, it is very important that not a single string in a triad rattles or muffles. Be sure to check to see if everything sounds normal at first, and if necessary, move and rearrange your fingers to the correct position.

Always learn.

Always make time for the guitar, at least half an hour a day. Always keep an eye on how other guitarists play, what positions they use, how they put their fingers – and then your skill will grow very quickly.