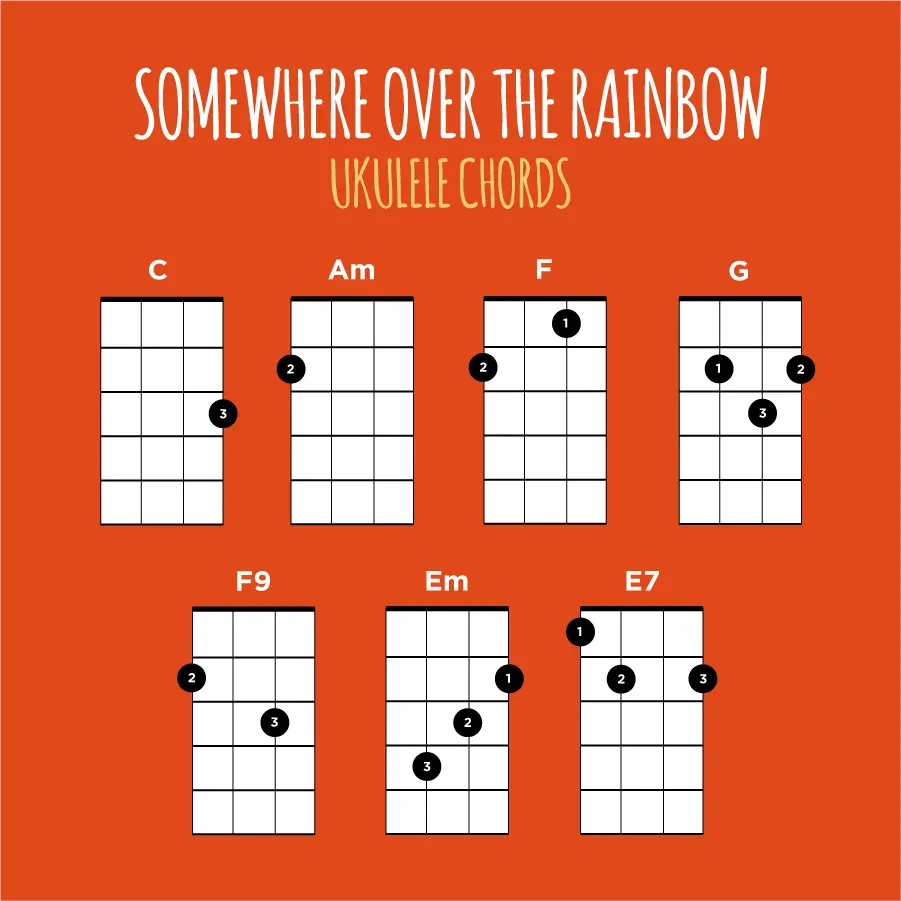 How to play Somewhere over the Rainbow on the ukulele?
Found a couple of good videos for this song.
Many post simplified versions, it was not easy to find something close to the original.
Ukulele Lesson - Somewhere Over The Rainbow - Israel "IZ" Kamakawiwo'ole Version
So, fight. Let's mentally count 1 2 3 4 5 6 7 8. I.e. only 8 accounts.
On "time" we pull the 4th string (the guy in the video has a lowered low G, which sounds like a bass, but you can do it with a regular one).
On "two" we do nothing.
Nna "three" kick down.
On "four" blow up.
On "five" jamming. You can mute with the palm of your right hand or as you are used to, or as in the video – with the little finger of your left hand.
On "six" blow up.
On "seven" blow down.
On "eight" blow up.
And then we repeat everything from the beginning. And so in a circle.
We practice until it works, and then we substitute chords.
Some chords in the intro are played once, but then from the moment "uuuuuuuuu" until the end of the song everything is played 2 times.
By the way, in the middle of the song, the guy switches to another song "What a Wonderful World", like Israel in some versions of his song about the rainbow.
Here's another cover of "Rainbow". The girl performs very sweetly with her thin voice
Somewhere Over the Rainbow (NEW! Turn on CC for chords and lyrics) | Beginner Ukulele Lesson #5
Here is the 4th string in standard tuning. In fact, she plays the fight "six":
↓_↓↑_↑↓↑ , but instead of the first blow down, she pulls the 4th string. It turns out the same fight as in the first video, but without jamming.
Well, the easiest option for those who still find it difficult to do such tricks is to play with the usual "six" and not be smart.
I am attaching the text with chords: somewhere .
In any case, good luck in your endeavors!