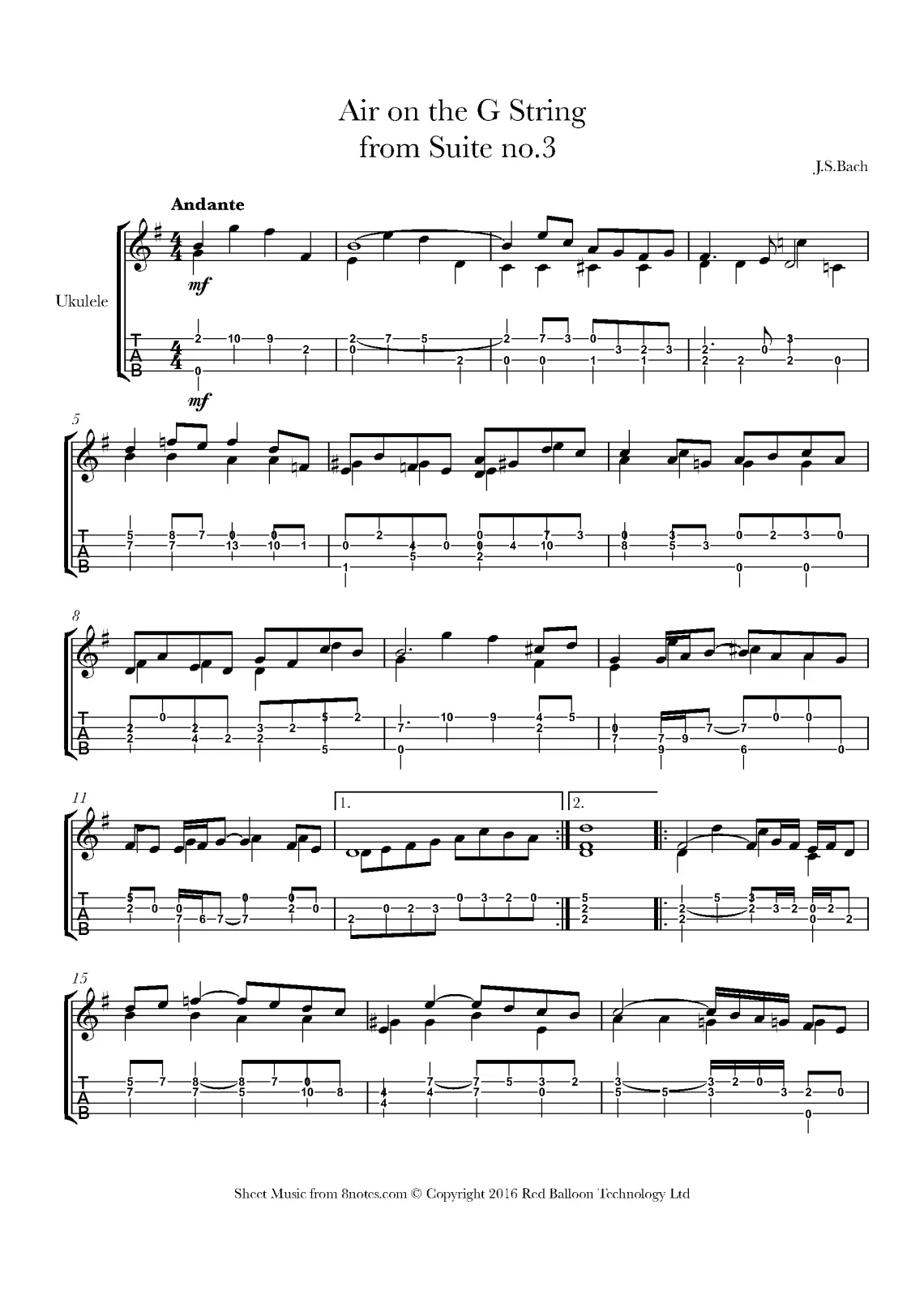 I.S. Bach on ukulele for low G tuning + tabs
Want to play Bach on the ukulele? Then you here
Bach Suite No. 1 in G major, BWV 1007 Ukulele
These tabs are written for low G (bass 4th string) tuning, but can be played in standard as well.
You can download tabs here:
Bach Prelude – tabs.
The tabs were shot practically from the video, there are small adjustments, where, in my opinion, it is possible to facilitate the fingering of the left hand. According to the notes, everything is clear, as in the video.
Enjoy!