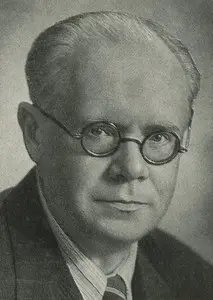 Sergey Yeltsin (Sergey Yeltsin).
Sergey Yeltsin
Date of birth
04.05.1897
Date of death
26.02.1970
Profession
conductor, teacher
Country
the USSR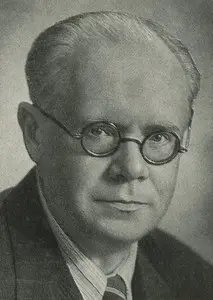 Soviet conductor, People's Artist of the RSFSR (1954). Having received a gymnasium education, Yeltsin began classes at the Petrograd Conservatory in 1915. At first he was a student of L. Nikolaev in the special piano class and in 1919 he received a diploma with honors. However, then he remained a student at the conservatory for another five years (1919-1924). According to the theory of music, his teachers were A. Glazunov, V. Kalafati and M. Steinberg, and he mastered the art of conducting under the guidance of E. Cooper.
In 1918, Yeltsin forever connected his creative fate with the former Mariinsky, and now the State Academic Opera and Ballet Theater named after S. M. Kirov. Until 1928, he worked here as an accompanist, and then as a conductor (from 1953 to 1956 – chief conductor). Under the direction of Yeltsin on the stage of the theater. Kirov were more than sixty opera works. He happened to collaborate with many outstanding singers, including F. Chaliapin and I. Ershov. In the diverse repertoire of the conductor, the leading place belongs to the Russian classics (Glinka, Dargomyzhsky, Mussorgsky, Rimsky-Korsakov, Borodin, Tchaikovsky, Napravnik, Rubinshtein). He also conducted premieres of Soviet operas (Black Yar by A. Pashchenko, Shchors by G. Fardi, Fyodor Talanov by V. Dekhtyarev). In addition, Yeltsin constantly turned to outstanding examples of foreign classics (Gluck, Mozart, Rossini, Verdi, Bizet, Gounod, Meyerbeer, etc.).
Yeltsin's teaching career began early. At first, he taught at the Leningrad Conservatory reading scores, the basics of conducting technique and the opera ensemble (1919-1939). Yeltsin also took an active part in the creation of the Opera Studio of the Conservatory and from 1922 worked in it. In 1939 he was awarded the title of professor. In the class of opera and symphony conducting (1947-1953), he trained many conductors who successfully work in various theaters and orchestras of the country.
L. Grigoriev, J. Platek, 1969