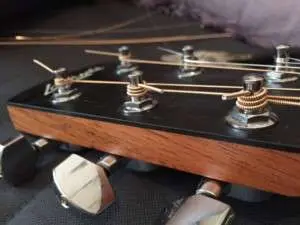 How to choose a microphone for a blogger?
If you are a blogger, then sooner or later you will need a microphone to shoot and voice the video. Don't think you can get by with the built-in microphone on your camera or phone. He will write all the sounds that reach him. And louder will be those that are closer to the device, ie. rustling, clicking buttons, the rustle of a mouse, the sound of a keyboard – all these sounds will drown out your voice. And the task is just the opposite: the audience should hear exactly you!
In this article, we will help you understand the abundance of microphones and choose the type of device that is suitable for your purposes.
A microphone should be chosen based on the tasks it is designed to solve. We have identified two groups of bloggers who may need a microphone to record video:
Those who are in the frame

Those who are always behind the scenes
Filming yourself
For those who are in the frame, we recommend buying not just a microphone , but a radio system. The radio system has several irreplaceable advantages:
No wires

. A dangling wire is not at all what you want to show your viewer. To hide it, you have to go to different tricks, and as a result, the speaker is tightly "tied" to the camera. This may make him feel constrained. And God forbid if the wire gets into the frame at the most interesting place!

Freedom of movement

. If you have an ordinary wired lavalier, then the distance between you and the camera cannot be more than the length of the wire. This is very inconvenient if you need to make a presentation, walk around the room, etc. You will either not be able to do this at all, or your wire will hang out in front of everyone. With a wireless microphone, you are free to move, you can dance, show exercises, spin around in front of the camera and not think about the technical capabilities of your device.

Large selection of models

: the radio microphone can be in the form of a buttonhole, with a headband, manual, etc.
Lavalier radio microphones are convenient for those who talk more than act in the frame. It is attached to clothes, the box is hung on the belt. All this is easily hidden under a shirt or jacket. Often such microphones are used for speakers from the stage. Perfect for a vlogger. Here are great models for you – the AKG CK99L radio system and the AUDIO-TECHNICA PRO70 radio system .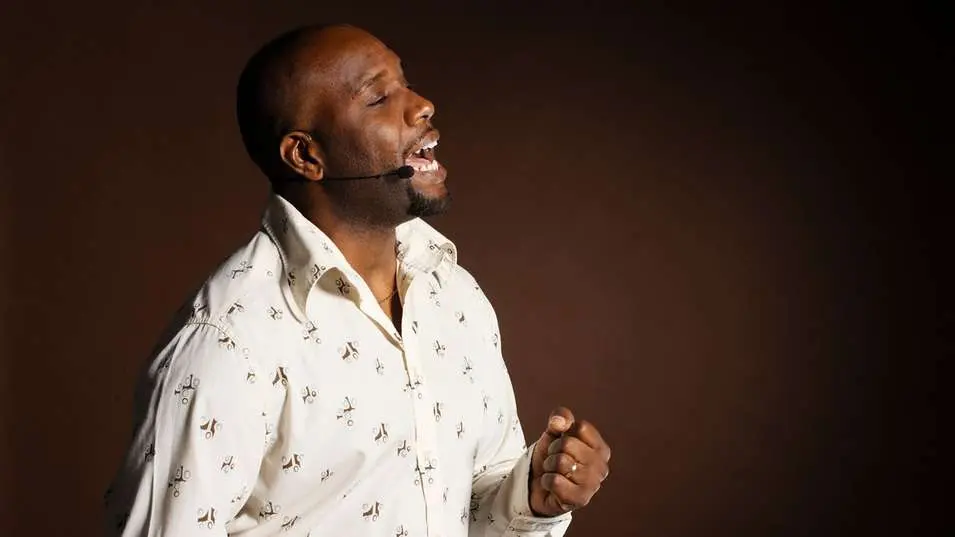 The head microphone is suitable for those who actively move in the frame. It is attached to the head, located near the mouth, and the speaker does not need to think about where to send his voice – the microphone itself will pick up everything that is needed. Excellent professional models are offered by SHURE: SHURE PGA31-TQG and SHURE WH20TQG .
Microphone on the "shoe". It is mounted directly on the camera – on the flash mount. It will also free the speaker's hands, but it is only suitable for those who shoot with a DSLR or video camera, and not with a phone. Such microphones are produced by camera manufacturers themselves, for example, Nikon ME-1.
Always behind the scenes
Such bloggers shoot podcasts, video or audio courses, video reviews, etc. If this is you, then picking up a microphone will be much easier. Suitable:
conventional corded buttonholes, e.g.

SENNHEISER ME 4-N

desktop

microphone

, e.g.

SENNHEISER MEG 14-40 B

head on wire, e.g.

SENNHEISER HSP 2-EW
When choosing a specific model, be guided by your financial capabilities and convenience. When buying a wired microphone , be sure to pay attention to the connector, it must fit your computer. Also consider:
free field sensitivity: preferably at least 1000

Hz

;

nominal

frequency

range: the wider it is, the higher the signal transmission quality;

noise reduction efficiency: for this purpose, a lightweight

membrane

is provided in most models . It eliminates interference and contributes to high quality sound transmission.
If you plan to shoot a lot of videos, buy a good quality professional microphone . You should not save on sound, because. this is the first indicator of the quality of your product. Cheap microphones will record "cheap" sound, the microphone itself will not last long – and soon you will again face the problem of choice!