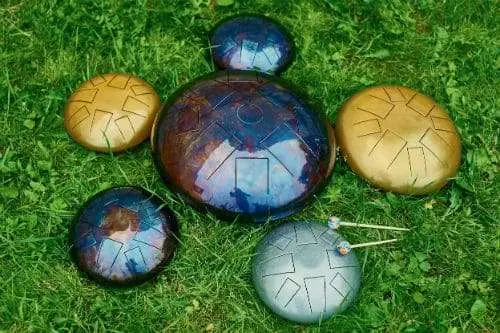 How to choose a home theater
The selection of components that provide high quality when playing both movies and music is a commendable task, but if you do not have a bottomless wallet, you will most likely have to find a compromise. Probably, at this stage, you will want to "pump" the system by this or that combination of acoustics and hardware. How to make this combination the most effective ? In this article, the experts of the store "Student" will tell you what to look for when choosing your home theater.
First of all, decide what is more important to you – music or cinema? Ask yourself questions: do you listen to music or watch movies more often? Do not forget about the aesthetic component – is the appearance of the equipment and its combination with the interior important to you ? Of course, it is best to decide this before purchasing the system.
The sound is different
Some would say that quality sound is quality sound, period. Is it really so different when playing audio and video? Yes and no. High-quality audio recordings and film tracks have the same properties : wide dynamic range , timbre accuracy, spatial characteristics that allow you to recreate a sense of three-dimensional reality through acoustics.
In modern films, dialogue is reproduced by the center channel, surround sound effects are created by overhead sources, and the requirements for low-frequency sounds go off scale. Almost every movie released in the last 20 years has a multi-channel soundtrack .
In home theater , the main function of a subwoofer is to create powerful low-frequency effects – roughly speaking, the main thing is to make the windows rattle. When playing music, the subwoofer must provide accurate bass , the quality of which will not be distorted by your speakers.
All representatives of acoustic and electronic equipment manufacturing companies claim that when watching a movie, the consumer makes the sound louder than when listening to music. Thus, a video-oriented system has higher power requirements.
In a home theater, sound plays a secondary role: the lion's share of attention is taken by the quality of the picture and the action taking place on the screen, so, most likely, you will either treat small sound errors condescendingly or not notice them at all. If we are talking about a system focused on listening to music, then its "entertainment" factor is entirely determined by the sound quality .
In case you plan to use the system for both purposes, the best solution is to carefully select the sound balance depending on your preferences.
Acoustics and room size
Before choosing acoustics , inspect the room where you plan to place the system. If it's spacious – 75m3 or more – and you're craving unsparingly realistic sound, you should consider purchasing a full-range full-range speaker system, complete with a separate powerful amplifier and surround processor.
A floorstanding speaker with ample headroom tends to sound louder and less distorted than smaller speakers, even with subwoofer support.
Even if you're only going to turn on your system once or twice a year to impress your audiophile friends, it's always nice to know what it's capable of. This is about the same as every day to get to work in a Porsche: rarely when you accelerate to 130 km / h, but at the same time remember: in which case the engine will give out all 300. However, such a supply of power is not cheap – this is also true for cars, and for audio systems.
I approached Mark Casavant, Vice President of Engineering at the Klipsch Group (makers of speakers under the Klipsch, Energy, Mirage and Jamo brands) about room size, and he confirmed that a large area clearly requires powerful acoustics
"For a room with a volume of 85 m 3 at the listening position, the sound peak reached 105 dB (the reference level for a movie track), a sufficiently powerful system is needed," Casavant said, noting that for large rooms the requirements for low-frequency speakers are also extremely high, and there are it makes sense to install at least two subwoofers.
By the way, you can calculate all the parameters for the location of the speakers using the calculators on our website: when they are located in a square room , in a rectangular room along a long wall , in a rectangular room along a short wall .
The most massive sales segment is 5.1 speaker systems. Representatives of firms unanimously declare that the purchase of systems 7.1 and 9.1 is justified only for really large rooms.
On the other hand, if you have a small room, say, 3.5 x 5 meters, and you don't necessarily want to feel the "trembling of the earth", for watching movies and listening to music, a small audio system from a set of satellite speakers with a subwoofer is quite suitable. and a decent mid-range AV receiver.
Summary: room size and sound power are two related factors to consider when calculating value for money.
What is the budget for acoustics?
If the main purpose of your home theater is watching movies, do not skimp on a good center channel speaker (necessarily one that matches the tone of the rest of the acoustics). If music is more important to you, allocate most of the budget to the front speakers , right and left.
Once you've decided on your preferences, don't make a purchase based solely on the brand. It is a misguided strategy to assume that one brand is more for movie playback and another for music.
bass
Enclosed subwoofers generally have a noticeable improvement in sound quality over bass reflex subwoofers. The design of the latter allows you to reproduce a greater depth of bass, but at the same time they are characterized by worse bass controllability, i.e. transmit transient processes in the low frequency region worse.
Because of these disadvantages , bass- reflex subwoofers are less popular with music lovers and connoisseurs of good equipment than closed-type speakers. However, the design of a good subwoofer depends on many parameters, so the above general rule is not always true. My advice: before buying , listen to how the subwoofer (and speakers) sound.
Receiver or all separately?
A good AV receiver is an effective solution for a home theater or music-oriented audio system. While the quality speakers you buy today are unlikely to be obsolete by 2016 or even 2021, buying an AV receiver brings doubts about the near future in terms of changes in new surround sound formats, network interface, digital processing requirements, connectivity features and new technological advances that will make the most current receiver model of the moment a rarity in five years.
I recommend purchasing an AV receiver with good connectivity and advanced audio processing capabilities and use it as a surround sound processor.
Summing up
I have provided you with a lot of food for thought and I hope this article will help you make your choice more informed when planning your purchases. Of course, if you are not constrained in funds and approach the issue with all seriousness, you will become the owner of a home theater or audio system with a truly great sound .
Speaker System Examples
Speakers 2.0
| | |
| --- | --- |
| Wharfedale Diamond 155 | CHARIO Constellation URSA MAJOR |
Speakers 5.0
| | |
| --- | --- |
| Jamo S 628 HCS | Magnat Shadow 209 set |
Speakers 5.1
| | |
| --- | --- |
| Jamo A 102 HCS 6 | Magnat MS 1250-II |
Subwoofers
| | |
| --- | --- |
| Jamo J 112 | Wharfedale SPC-10 |