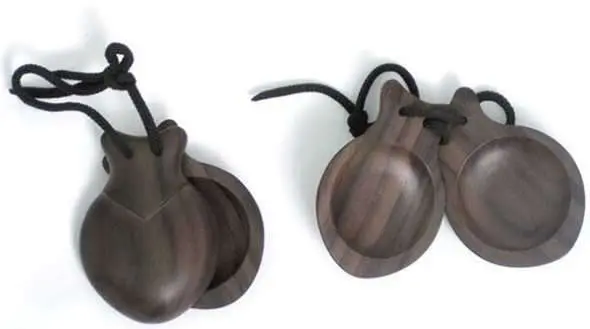 How to choose a guitar amp (amplifier)
A combo is a guitar amplifier in which the sound amplifier itself and the speaker from which we hear sounds are located in the same case. Most amps can have a variety of guitar effects built in, ranging from simple overdrives to very sophisticated sounding processors.
In this article, the experts of the store "Student" will tell you how to choose a guitar combo amplifier that is right for you, and not overpay at the same time.
combo amplifier device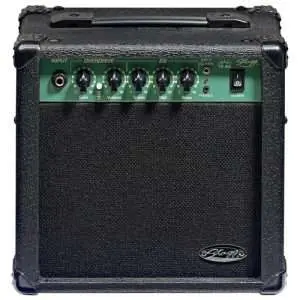 Most guitar amps have the following controls:
standard input socket for jack

6.3 format , for connecting a cable from a guitar to a mobile phone

power switch/switch

overdrive effect controls

headphone output jack

knobs that change low, medium and high frequencies

volume controls
Types of combos
There are several types of combo amplifiers:
Transistor – this type of combo is the most inexpensive and common . If you are a beginner guitarist, then this device should be enough for you.
The advantages of transistor amplifiers are as follows:
Pretty inexpensive

No need to constantly replace parts (as in tube amplifiers)

Very tenacious and can be carried with you (I do not advise dragging the lamp regularly)
Minuses:
Sound (inferior to tube ones in terms of pure sound)
Tube – similar amps, somewhat more expensive than transistor ones. This is explained very simply – the sound of tube amplifiers is much better and cleaner . If you have a budget, then preference should be given, namely, tube combo amplifiers.
Pros:
Minuses:
Quite expensive

Lamps need to be changed from time to time (additional cost)

You need to handle it much more gently than a transistor combo

Would you like to record guitar? Be prepared to spend money on an instrumental

microphone

, because without it there is no way (the sound is removed precisely by an instrumental

microphone

)
Hybrid – respectively, lamps and transistors are combined in such devices.
Pros:
Reliable and quite durable

Allows you to emulate many different amps

Various effects available
Minuses:
Guitars connected to this type of amp lose their personality.
combo power
The main indicator and characteristic of the combo is power, measured in watts ( W ). If you are going to play your electric guitar at home, then a 10-20 watt combo will suit you .
If you can't wait to play with your comrades, then this will obviously not be enough. If you play something like this – guitar + bass or guitar + guitar + bass, then a 40 W transistor amplifier will be enough for you .
But as soon as the drummer joins , this will be terribly missed! You will need at least a 60 watt combo. If your priority is team play, then take a powerful amplifier right away.
Manufacturing firm
After you have decided on the characteristics of the combo that you need, you should pay attention to the manufacturer. A certain brand's model may provide better sound when playing a particular style.
For example, Marshall devices will suit you best if you are going to play heavy (rock) music. If you decide to choose Fender amps , they are distinguished by a clean and soft sound, such models are best for you if you are going to play: folk , jazz or blues .
Ibanez devices will also give you clear and good sound. Also in Russia, combo amplifiers of the company are very popular – Peavey . The devices of this company are inexpensive and quite high quality.
Tips from the Apprentice store on choosing a combo
Going to the store for a guitar amplifier, it makes sense to study in advance the main parameters that characterize the combos. Let's highlight the criteria that will help resolve the issue:
circuit diagram: tube, transistor or hybrid

power

manufacturing firm

nature of music

the presence of effects and additional devices (for example,

tuner

a)

design

price
Choosing a guitar amp
Лампа или Транзистор? Комбики
Popular Models