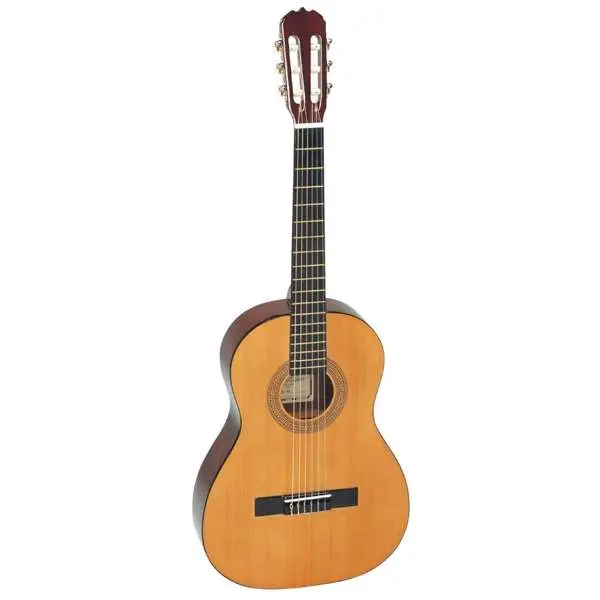 How to buy a guitar and not make a mistake
First of all, you need to decide what type of guitar you need and for what purpose. There are several types of guitars – classical, acoustic, electro-acoustic, electric, bass and semi-acoustic.
Classical guitars
If you want to buy a guitar for learning, classical guitar is the best choice. It has a wide flat neck and nylon strings, which is convenient for beginners, since in this case it is easier to hit the strings and the strings themselves are softer, respectively, the fingers will not hurt much when playing, which beginners often experience. It has a beautiful, "matte" sound.
For example, these are models such as Hohner HC-06 and Yamaha C-40 .
Hohner HC-06/Yamaha C-40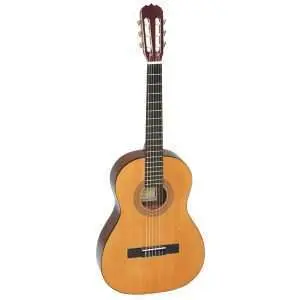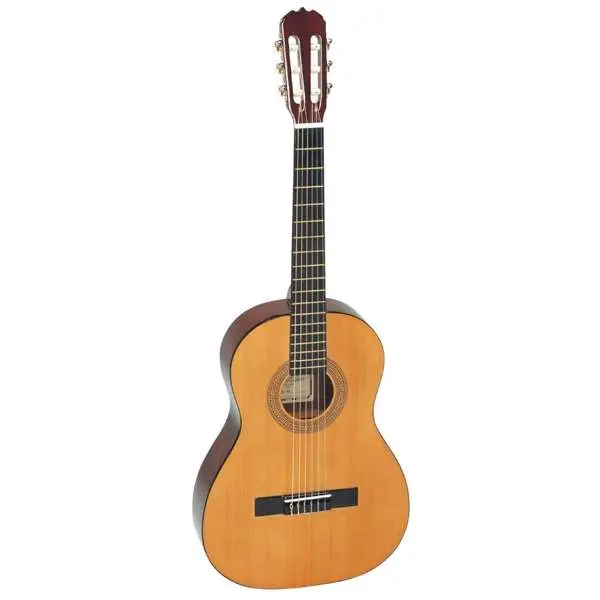 Acoustic guitars
Acoustic (or pop guitar), has an enlarged body compared to a classical guitar, a narrower neck and iron strings – it is better to take such a guitar from someone who already plays the guitar or played it before, but this is not an "iron" rule, since it is sometimes preferred by beginners as it has a more powerful and brighter sound than a classical guitar due to its large body and metal strings. This category also includes 12-string guitars, which have additional twin strings next to each of the main strings.
But at first it is difficult for a beginner to clamp the strings on such a guitar, so a classical guitar is still preferable.
Representatives of this type of guitars are Martinez FAW-702 , Hohner HW-220 , Yamaha F310 .
Martinez FAW-702 / Hohner HW-220 / Yamaha F-310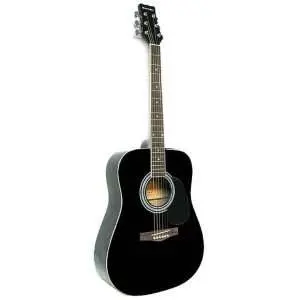 Electro-acoustic guitars
Electro-acoustic guitars are called either classical or acoustic guitars with a connection – that is, a pickup is built into the instrument , which outputs sound to the speakers through a cord. Such a guitar can also be played without connection – in this case, its sound is the same as on a conventional classical or acoustic guitar. These are models such as IBANEZ PF15ECE-BK , FENDER CD-60CE , etc.
IBANEZ PF15ECE-BK / FENDER CD-60CE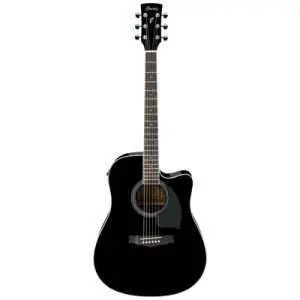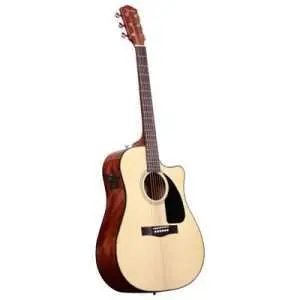 electric guitars
Electric guitars give out their real sound only when connected – without connection, they practically do not give out sound – as it is formed by electronics – pickups and a special column for the guitar – combo. It is better to learn electric guitar after a person has the skills to play a regular guitar, since the technique
of playing an electric guitar is different from the technique of playing a simple guitar.
Popular electric guitars: FENDER SQUIER BULLET STRAT , EPIPHONE LES PAUL SPECIAL II .
FENDER SQUIER BULLET STRAT / EPIPHONE LES PAUL SPECIAL II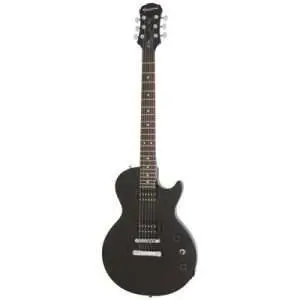 bass guitars
Bass guitars usually have 4 thick strings, rarely 5 or 6. They are designed to produce a low bass sound, which is usually used in rock bands.
Semi-acoustic guitars
Semi-acoustic guitars are a type of electric guitars that usually have a hollow body and it has special cutouts in the body – efs (resembling the Latin letter f in shape). They have their own specific sound, which is a combination of the sound of an electric guitar and an acoustic one – thanks to the structure of the body.
Thus, if you are a beginner, it is best for you to buy a classical guitar, as this is the easiest and most convenient instrument to learn.
If you already play, or want to gift a guitar to a person who has played before, it is better to buy an acoustic guitar. All other types of guitars are more specific and designed for specific purposes – playing in a band and require additional equipment for connection, etc.